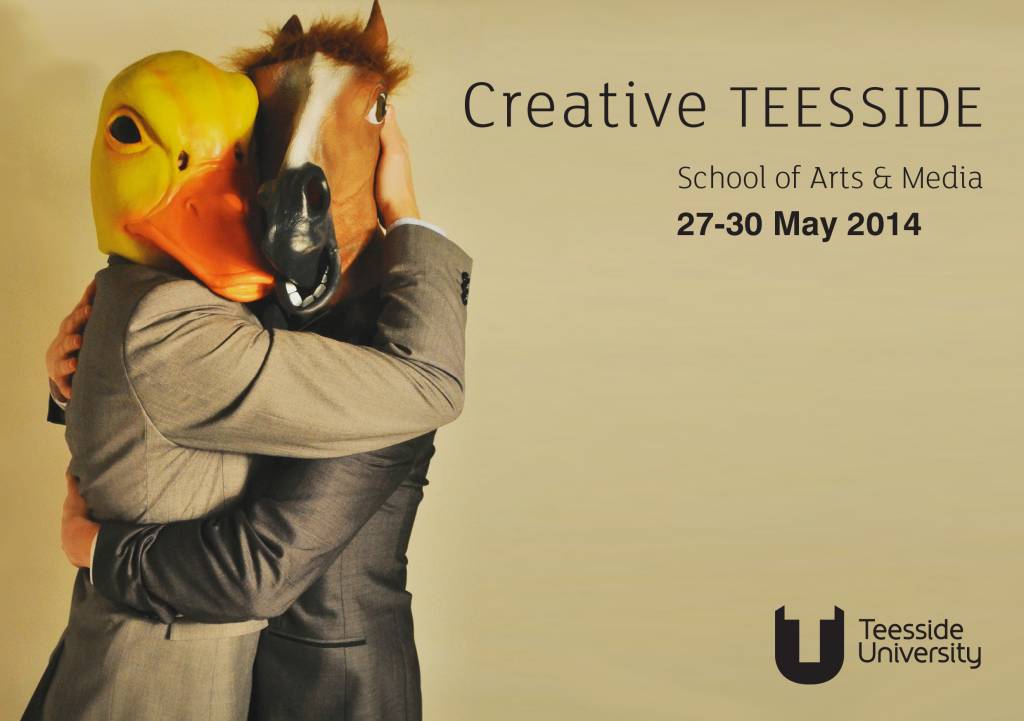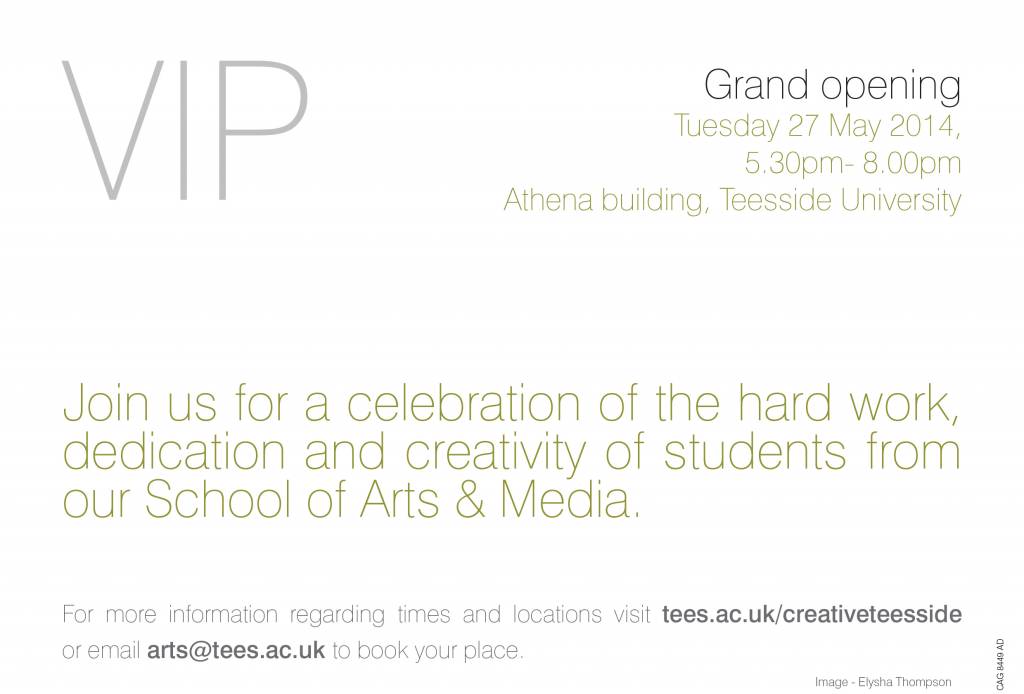 The School of Arts & Media is hosting the annual "Creative Teesside" event from Tuesday 27 – Friday 30 May 2014 to celebrate the hard work, dedication and achievements of the final year students.
This year the event is being opened by Honorary Graduate and former Product Design student Marek Reichman, Design Director for Aston Martin, on Tuesday 27 May 2014 in the Athena Building and we would be delighted if you would join us for the opening, starting at 5.30pm.
To confirm your attendance or for any questions please do not hesitate to contact Francesca Angus, School of Arts & Media, on 01642 738649, F.Angus@tees.ac.uk
The School of Arts & Media is incredibly excited about the opening event and we look forward to welcoming you to Creative Teesside.
For further information please visit http://www.tees.ac.uk/creativeteesside/