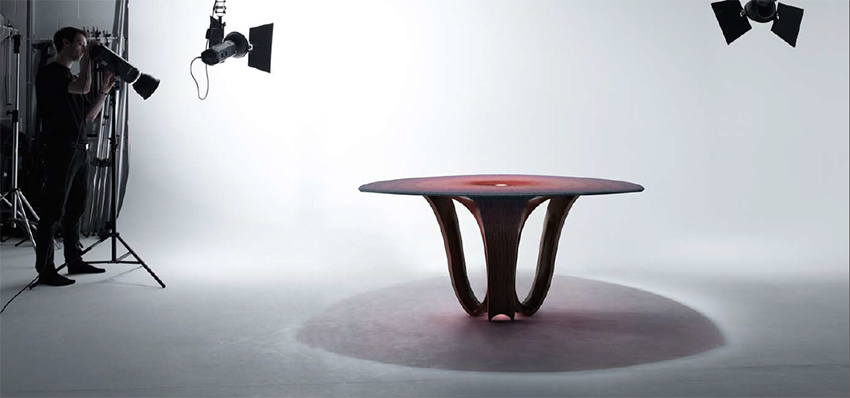 Graduate Talk and Studio Visit
David Winter, Co-founder of Hull Studio and Teesside graduate has worked widely within the fields of furniture, interiors and the super yacht industry.
After graduating David began work within the furniture industry for Silverlining Furniture based in Cheshire where he was involved in designing bespoke furniture for luxury yachts and houses worldwide. Driven by values of innovation, passion and excellence the company continually redefines traditional design and craftsmanship through cutting edge materials, finishes, techniques and technology.
Leaving Silverlining after 5 years in 2013 David Co-founded Hull Studio with former colleagues. The studio has a multidisciplinary approach with an ethos that lies in exploring the relationship between traditional craftsmanship, modern technology and organic design. Their work is currently being shown by Gallery Fumi in London and is often exhibited at The Pavilion of Art and Design.
David is also currently exploring and challenging what his design practice means through an MA in Product Design at Manchester Metropolitan University.
David's talk will take place at 1pm on Friday 27th February in A2.01. David will then be spending the rest of the afternoon in the studio.