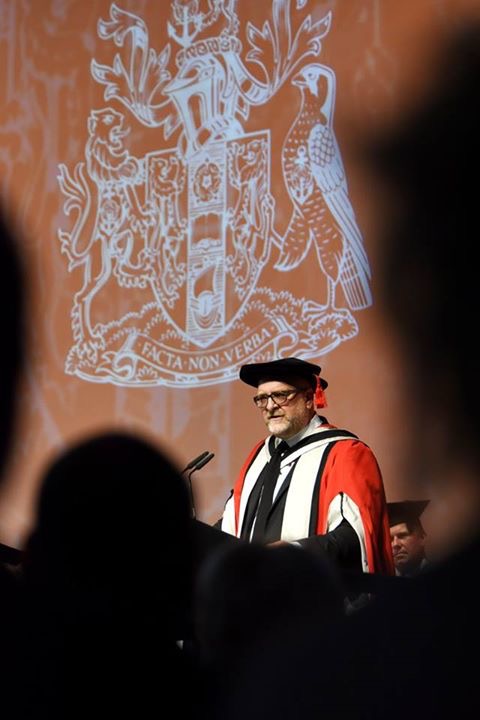 John Barratt, President and Chief Executive Officer of US-based global design consultancy TEAGUE, received an honorary doctorate in Business Administration at this year's graduation ceremony.
Founded in 1926, TEAGUE is considered to be the most important design consultancy in the world. John joined TEAGUE in 1999, after working in leading positions at Philips Design. He has dedicated his time to building on TEAGUE's heritage, strengthening partnerships with some of the world's leading brands including Intel, Starbucks, The Boeing Company and Samsung and pushing TEAGUE's longstanding mission 'to build a new and better world' into the 21st century.
John studied at what was then Teesside Polytechnic, graduating in 1988 with a BA (Hons) Three Dimensional Design – Industrial Design. John said of his time at the University: 'Teesside helped shape the person I am today. It taught me the philosophy of doing over talking, thinking through making and creating a culture that prioritises the 'we' over 'me'. The notion of team is something I learned at Teesside and the experience has been the foundation to my life'.
You can listen to John here.