LTExChange Symposium
Thursday 19th May 2022
9:00 – 12:30 – via Microsoft Teams
Theme: "Creative Assessment in Digital Education"
The Keynote speaker for this event will be Associate Professor Clare Dyson from Swinburne University delivering on Creativity in Digital Assessment .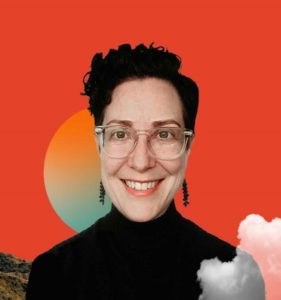 To learn more about Clare and further details  – please click here. 
To find out more and to book a place – please click here. 
LTExChange Symposium Series – what's involved?
The LTExChange Symposium Series will offer staff an interactive forum and space to encourage the sharing and dissemination of new ways of thinking about key teaching and learning challenges and new approaches.
The symposia series is itself open to all Teesside staff.  Each event will feature a framing keynote/invited presentation from a leading practitioner in each thematic area.  Colleagues wishing to contribute to a symposium event will be invited to submit an abstract on their work. Successful contributors will deliver a short-form stimulus presentation on the day and a written case study account to support the sharing and recognition of their work.
The LTExChange symposium series seeks to maximise the benefits of face-to-face interactive sessions and engaging online, participatory, activities coupled with open space dialogue to discuss and reflect on ideas and further develop the wider TU LTExChange Network. Participants will have the opportunity to explore and learn from cutting-edge initiatives in key pedagogic areas and discuss priority issues and challenges for future work.
LTExChange Symposium Event 19th May 2022- Book Now!