Are you a champion of using Microsoft applications in your academic and professional practice?
Then we would love to hear from you.

Benefits
MIE Experts are educators and staff who are passionate about their work, are collaborative, change makers, who strive to empower students to achieve, whilst supporting and promoting the culture change necessary in their Schools/Departments/course teams. MIE Experts can work exclusively with Microsoft to lead innovation in education. To advocate and share their thoughts about the effective use of technology in education with peers and policymakers, provide insight for Microsoft on new products and tools for education, and exchange best practices to promote innovation in teaching and learning.
Process
Anyone who wishes to put themselves forward for MIEE accreditation will be required to meet all three stages:
Microsoft Educator certification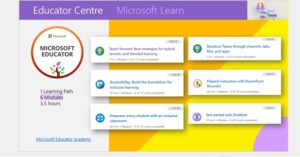 2. Microsoft Advance Educator certification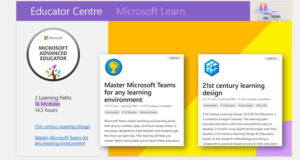 3. An application form demonstrating how you have been using these products in your practice
Support and coaching
Digital Transformation in SLAR will be keen to work with you through our coaching programme to help you prepare to become a MIE Expert. Contact us for coaching via elearning@tees.ac.uk
Our coaching programme will be in two parts:
Contact us for support in implementing Microsoft applications in innovative ways into your course design for individuals, small groups, course or departmental level
Contact us for support in capturing your practice through the production of a Digital Excellence Impact Case Study, which you can use as evidence in your MIE Expert application
Key dates
The application window opens on 15th May 2023 and closes on 7th July 2023. We are keen to support you through your journey to become a MIE Expert.
Click on the following link to download further information on the MIEE application: 
MIEE Application 23-24 – Intro