Learning and Teaching Enhancement Conference – 25th and 26th March 2021
Promoting Student Engagement for Retention and Success
Find out more about the external speakers we have presenting at out forthcoming Learning and Teaching Enhancement Conference;
Rachel Burnham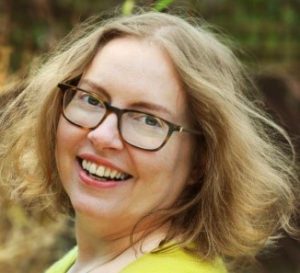 I began Sketchnoting just over 5 years ago, as a way of making personal notes at conferences, but soon progressed to producing Sketchnotes as part of the social media coverage for my professional body's national conferences.
Sketchnotes combine words and simple pictures to create memorable notes. Sketchnoting can also aid many other aspects of studying.  I have a particular interest in understanding how Sketchnoting works by using Dual Coding and other learning strategies identified through cognitive psychology.
I have worked with people from many different professional backgrounds to introduce them to Sketchnoting – engineers, HR professionals, software developers, digital marketers, forensic scientists, publishers and coaches. I have been working with staff and students from Teesside University since 2019. Most of these people thought they couldn't draw beforehand and were surprised to discover that they can!
More recently my practice has developed to encourage visual thinking and the use of drawing for relaxation and wellbeing.
I am a Learning & Development Consultant and have had my own consultancy, Burnham L&D, for the past 20 years based in Manchester.  I have been involved in the professional development of Learning & Development professionals since 2001. I am a member of CIPD and LPI and I am currently chair of CIPD Manchester.
Twitter @BurnhamLandD
You can see some of my Sketchnotes on Pinterest https://www.pinterest.co.uk/BurnhamLandD/graphic-facilitation-sketchnotes/
For more information on our other speakers please see below;
Learning and Teaching Enhancement Conference – External Speaker Rachel Burnham