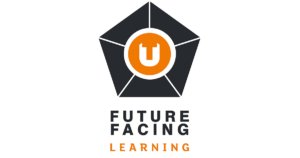 We are pleased to announce that the 'Future Facing Learning' Learning and Teaching Enhancement Conference will take place on campus on Tuesday 3rd July 2018.
Future Facing Learning is a unique pedagogic approach developed at Teesside University, and is designed to equip students with the knowledge, skills and tools to thrive in a complex and uncertain world. The conference will explore emerging Future Facing Learning practices, informed by research, scholarship and industry engagement.
We are delighted that the conference will feature keynote presentations by Professor Mick Healey (Humboldt Distinguished Scholar in Research-Based Learning, McMaster University), Dr Ruth Healey (Senior Lecturer, University of Chester), Dominic Williamson, Program Manager, USA & UK, Microsoft Teams for Education and Doug Cole (Head of Student Success, Advance HE).
In addition, delegates can participate in a range of workshops, including:
Future Ready (High quality, future ready graduates are developed through our commitment to industry relevance and entrepreneurship)
Socially & Ethically Engaged (Our students engage meaningfully with social and ethical issues from local, national and international perspectives)
Research Active (Our students encounter the grand challenges of our time through research and professional practice)
Globally Connected (Our students are globally connected through an internationalised curriculum and learning experience)
Digitally Empowered (Our students are digitally empowered with the skills and tools to deliver global impact)
There will also be an opportunity to visit the new Digital Classroom and explore elements of the Future Facing Learning Toolkit.
Bookings are now live. Please use the link below for the conference programme, abstracts and booking details:
https://www.tees.ac.uk/depts/registry/conference.cfm
For more information about the Learning & Teaching Enhancement Conference please contact Sarah Clayton
T: 01642 384222
E: academicregistry@tees.ac.uk