Have you ever discovered a really useful YouTube video but then realised only certain parts of it are relevant?
This is where Vibby comes in. Vibby is a free online tool which allows you to take any existing YouTube video, trim it, and highlight the moments that matter so that you can more effectively use video within your teaching and learning. Quite simply, it allows you to quickly locate and play the parts of the video which are most relevant and helpful for your students.
What makes Vibby a much more powerful tool is that users can comment on key points within the video, creating a conversation around these points. This provides the opportunity for students to engage more with the video – you could pose questions to the students about the parts you have highlighted, for example.
Being able to write and view comments alongside the video puts everything into context and also increases the likelihood of students engaging. You can even add hashtags in the comments and tag other people.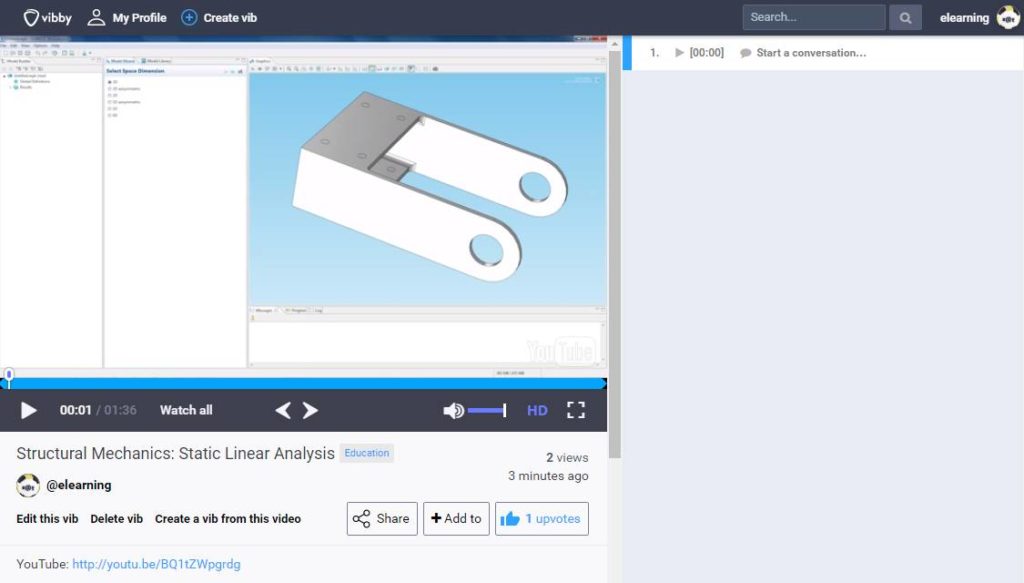 Vibby could also be used in a "flipped classroom" situation; ask your students to watch a video before class and explain key concepts about the moments you've highlighted within the video. Then use your classroom time to further discuss their comments.
Any Vibby content can be easily shared and embedded on any website, so it's really easy to take a video and add it to your Blackboard module.
Vibby: Re-Purposing Video for Teaching & Learning