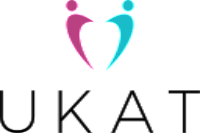 UKAT, the United Kingdom Advising and Tutoring association, is a body of professional practitioners and researchers interested in all aspects of student advising and personal tutoring in Higher Education in the UK.
Teesside University has recently renewed its UKAT Institutional Membership which enables our Institution to benefit from a wide variety of networking opportunities, and to collaborate and share practices that support student success with expert tutors and advisors across the sector. We hope that colleagues find this UKAT institutional membership to be a valuable resource and encourage all Teesside University staff to take full advantage of the member-exclusive courses, events and resources which UKAT provide.
One benefit of Institutional Membership is the Affiliate Membership category, and all TU staff can now register as a UKAT Affiliate Member free of charge. This will allow colleagues to gain direct access to all the member-only resources and information on UKAT website, and also enables colleagues to register as a member of any of the UKAT Special Interest Groups.
This year sees an addition to Institutional Membership with the new UKAT Professional Development Curriculum.  The Curriculum provides learners with scaffolded professional development opportunities focused on enhancing personal practice, developing their performance in their Personal Tutor/Academic Advisor role as well as developing an understanding of the theoretical basis for tutoring and advising. UKAT have built in access to the UKAT Professional Development Curriculum into all of their Institutional Membership packages. By registering for free as a UKAT Affiliate Member any member of our staff can access the online content of the UKAT Professional Development Curriculum.
For further information and to register as an Affiliate Member please go to this link: https://www.ukat.uk/join/affiliate-membership/
UKAT Institutional Membership