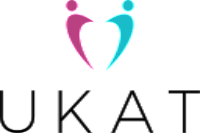 Our next free webinar is entitled 'What Works? Effective Advising for Post-secondary Students.
About This Webinar
Based on the US Department of Education What Works? Effective Advising for Post-secondary Students effective practice guidance, this webinar focuses on student advising practices which improve student learning outcomes. The practice explored in this webinar will help personal tutors, academic advisors and institutional leaders to design and deliver effective personal tutoring/academic advising.
The webinar focuses on four evidence-based recommendations:
Intentionally design and deliver comprehensive, integrated advising that incorporates academic and non-academic supports to empower students to reach their educational goals.
Transform advising to focus on the development of sustained, personalized relationships with individual students throughout their higher education journey.
Use mentoring and coaching to enhance comprehensive, integrated advising in ways that support student achievement and progression.
Embed positive incentives in intentionally designed advising processes to encourage student participation and continued engagement.
The presenter, Brett McFarlane, University of California Riverside, will provide an overview of each recommendation and focus on strategies for applying the evidence-based recommendations to develop, implement, and support effective advising.
For more information and to register, click on the link below.
UKAT Free Webinar! What Works? Effective Advising for Post-secondary Students