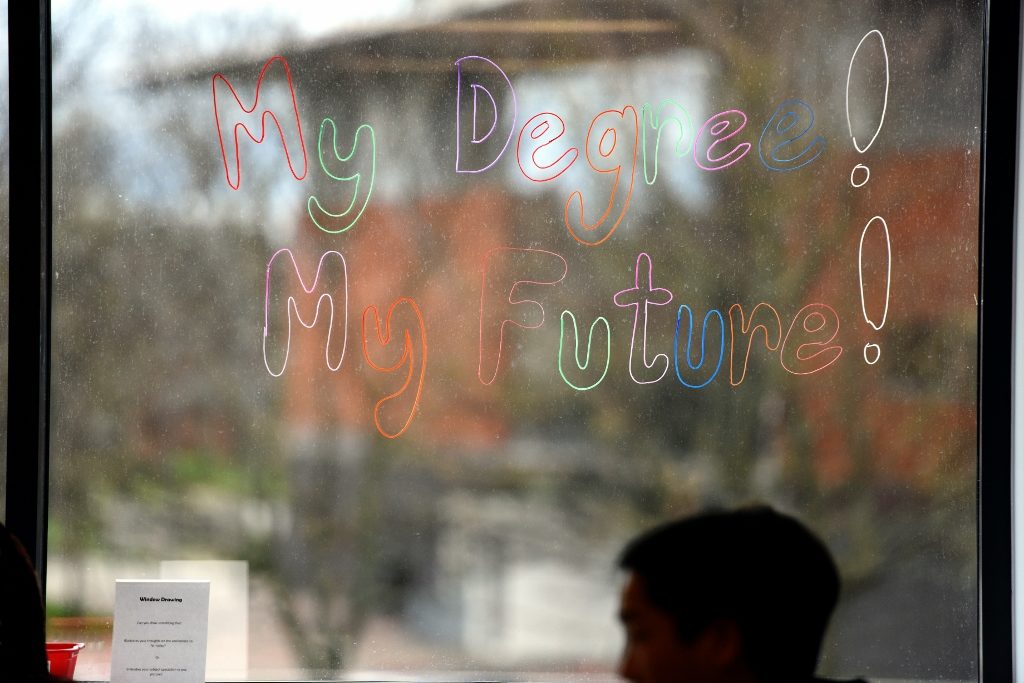 The Oxford English Dictionary definition of Conference is "a formal meeting of people with a shared interest", an apposite description of the Learning and Teaching Enhancement Conference on 16th March 2017.  Students and staff from Teesside University and its partner colleges met to discuss employability and student futures, and it was great to see so many people engaged with this agenda. The conference had a real upbeat feel from the start, with 2 keynotes from inspirational Teesside University Graduates, Professor Mark Simpson, PVC for Learning and Teaching at Teesside and Hayden Bailey, CEO of Happiest. Although in many ways their journeys since graduation have been quite different, they communicated similar messages about the importance of resilience, taking calculated risks and learning from failures.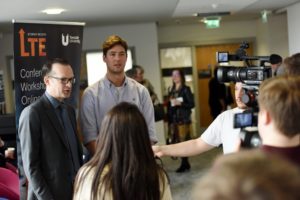 These messages were reinforced through the parallel sessions for staff and students throughout the day from a wide variety of speakers including alumni, local employers and staff. Important messages were communicated about engagement with extra-curricular and co-curricular activities in order to shape students' future prospects and staff presentations showcased some of the myriad ways that employability is embedded within curricula to engage students within different discipline areas with this key priority. The final plenary session demonstrated the positive direction that Teesside University is taking through its student futures agenda.
The level of student engagement with this conference was particularly encouraging and it was fantastic to see Teesside University graduate attributes in evidence through the various workshops delivered by alumni. The live coverage on social media by multimedia journalism students throughout the day proved really popular and engaged up to 60 additional "virtual audience members". The innovative practice of wearing body cams to report on the workshops demonstrated the interactivity of the conference.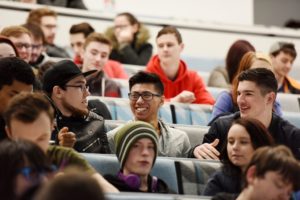 Overall, there was a positive energy throughout the day, with favourable feedback from both students and staff about the value of the conference. We now look forward to the next Learning and Teaching Enhancement Conference on 26th and 27th June, where the focus will be on Teaching Excellence. The deadline for proposals for this conference is 13th April 2017 and details of the call for papers can be found at the following address https://www.tees.ac.uk/sections/whats_on/events_details.cfm?event_id=8985
We look forward to seeing you there.
My Degree, My Future: An LTE Conference