This blog should be used by staff at Teesside University who previously created content using the original version of Adobe Creative Cloud Express (2022/23 academic year) and would now like to migrate ALL of their files/projects to gain access to them via the new version of Express. 
Adobe has been working towards a new and updated version of Express for some time now and it is finally here!  With the new version of Express now live, older versions are being retired (including the mobile app versions available on the various platforms).
Adobe plans to automatically migrate all users' previously saved content to the new version of Express. However, at the present time, there is no set date for this process to take place.  Users can manually migrate individual files/projects, this process is repetitive and time-consuming.
Use the following steps to batch-move all of your previous content quickly and easily.
To access the new version of Adobe Express go to https://express.adobe.com
Sign in using your Teesside University account
Click on "Your Stuff" from the left-hand menu options.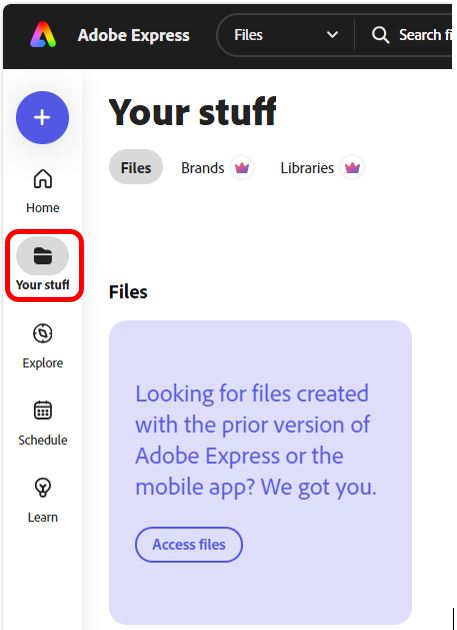 Click on the "Move all folders and files" button located in the top right-hand corner of the screen.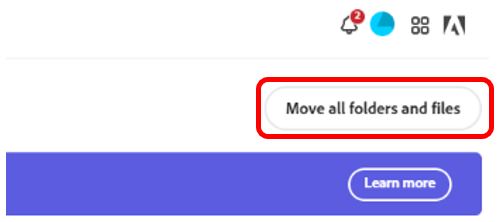 When initialising the batch move option you are given warnings relating to the migration process
Moving the files from the old Adobe Express to the new version will currently only make them available with the Desktop App, they won't immediately be available on the mobile platform until the new version of Express is released for Android and Apple.  Also, video projects will not be migrated as editable projects, only as downloadable MP4 format videos.
Click the Move to Desktop if you want to continue with the file/project migration process.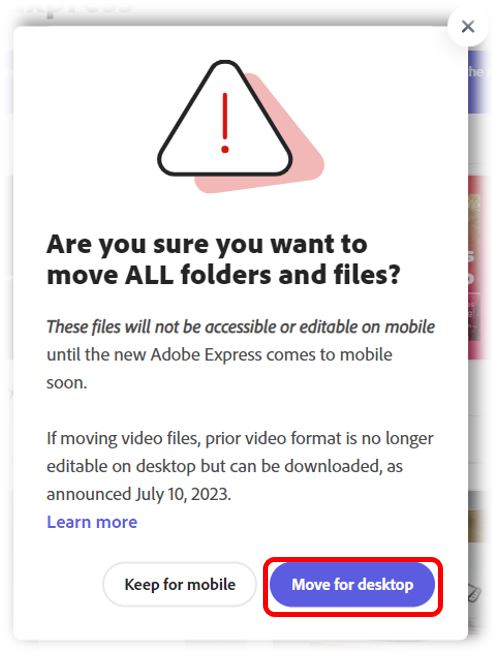 Once the migration process has started you can continue using Adobe Express.

*NOTE Some file formats from the previous version of Adobe Express might not be compatible, in this case, some video projects might simply move as the finished MP4 file format and will be uneditable.
It should also be noted that any previously created folder structure to store and organise your various Adobe Express files/projects may not be migrated to the new Adobe Express platform.
Contact Us
If you would like to discuss any of the above in more detail, please contact the Digital Learning Specialists who are more than happy to arrange a bespoke training session. They are contactable at elearning@tees.ac.uk.
Adobe Express: Migrating previously created content to the new version of Express.