In the run up to Future Facing Learning: The Education Revolution Conference, we will be posting a series of blog posts to share information about our panellists. In this blog, we will be sharing the profile of panel convenor and spotlight presenters for the 'Designing Future Facing Impactful Learning' theme – Laura Sillars, Mark Andrews, Dr Rachel Dodd and Lynne Hugill.
Laura Sillars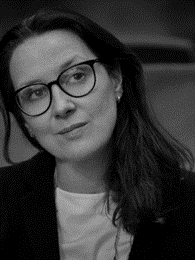 Laura is Director of Middlesbrough Institute of Arts and Dean of School of Arts & Creative Industries at Teesside University, which offer art and creative industry courses with a focus on
employability, transferable skills and global, creative perspectives and has produced excellent academic results. Other major projects include establishing Middlesbrough's Cultural Partnership and Borderlands, a £2.9m Creative People and Places project for Middlesbrough, Redcar and Cleveland. Before coming to Teesside University, Laura worked nationally and internationally in the arts in Liverpool, Sheffield, Detroit and Busan. Laura has completed a Clore Leadership Fellowship (2010) and was a Leverhulme scholar at Durham University's Centre for Visual Arts and Culture (2018-2022), writing a PhD thesis on art and technology. Laura is a member of Tees Valley Combined Authority's Creative Industries Advisory Board.
Mark Andrews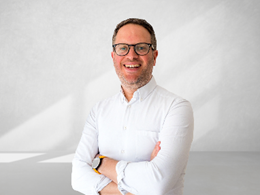 Mark is an experienced education design and digital learning leader who is now a Pedagogical Evangelist at with Adobe. Prior to joining Adobe, Mark led institutional efforts in digital and blended
learning at the Cambridge Judge Business School. A practitioner researcher, Mark is experienced in adopting systems thinking, communities of practice and open innovation models to build
capability – focused on learner-centred design and delivery. Prior to these roles Mark was a lecturer and held learning design and innovation roles. In his role at Adobe, Mark leads in collaborating
with innovators across the education sector to support the enablement and embedding of core digital literacy, creativity and employability skills, with the goal being to help institutions ensure learners have the knowledge, capability and required flourish to succeed in an increasingly digitally-native world.
Dr Rachel Dodd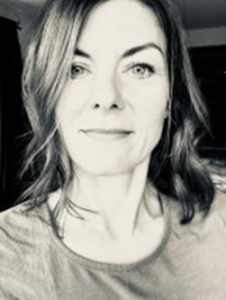 Rachel is Senior Lecturer in Digital Journalism and is Adobe Champion at Teesside University. Rachel is working on developing a future-ready workplace-based degree apprenticeship course, and
ensuring courses embrace digital literacy and inclusion. Her presentation is titled "Shifting the culture of feedback: Embedding formative assessment and feedback into a production-based practice to improve access, retention, attainment and progression via student engagement through partnership". Delegates will see the methodology which employs a new week 9 formative assessment point when learners peer-mark progress using module rubrics (verbally and digitally) to receive staff feedforward, used for individual action plans before submitting final work week 12.
Lynne Hugill
Lynne is Principal Lecturer (International) at Teesside University. Her area of expertise is digital skills for fashion including the use of Adobe Photoshop, Illustrator and InDesign. She has a successful freelance design consultancy role with companies such as Marks & Spencer, Disney, and Mothercare. Lynne's current research is centred around future fashion with a focus on sustainable materials and the circular economy. Her presentation is titled "Connecting beyond the classroom – Using digital technology to engage learners and visualise an international fashion & Textiles collaborative project with Marmara University, Turkey".
Register to attend the 2022 Future Facing Learning Conference.
We look forward to welcoming you to the Learning and Teaching national conference on 30th June 2022.
Future Facing Learning: The Education Revolution Conference – Meet A Panellist