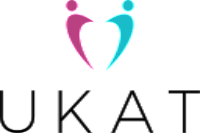 Tutoring Matters – Diagnostic Testing and a Personalised Approach to Student Success
Thursday 18th November 2021, 14:00
Our next free webinar is entitled Diagnostic Testing and a Personalised Approach to Student Success.
About this webinar
Standard approaches to university admission see students meet the criteria for acceptance and then receive a standardised cohort experience through their induction and initial learning journey.  However, as a sector, we are well aware that students enter our universities with a diverse range of confidence, abilities and skills. Effective support and development structures that accommodate this diversity are vital this year, when most students entering University in 2021 will have had 18 months of a disrupted school or college experience. This workshop will suggest that the use of diagnostic testing within an integrated development process can provide a personalised solution for students and early indicators for curriculum teams.
This workshop and debate builds on the exploratory work of the QAA Scotland Collaborative Cluster exploring Personalised Approaches to Resilience and Community (PARC).
PARC project partners are Abertay, Glasgow Caledonian, UHI, Birmingham City, Middlesex and Warwick Universities.
https://www.enhancementthemes.ac.uk/resilient-learning-communities/collaborative-clusters/personalised-approaches-to-resilience-and-community
At the workshop you will:
hear about the initial rationale for development of student diagnostic testing, the models that support that approach and pilot activities that are being developed across Scottish and English Universities.
debate the potential impacts of a PARC approach on macro (institutional), meso (school or faculty) and micro (programme/module/student) levels.
help shape a community of practice in this space and guide us as we move forward with the diagnostic approach at our institutions as we seek to better understand the strengths of our students and help them develop the confidence to succeed.
About the Presenters
Dr Luke Millard, Dean of Teaching and Learning, Abertay University