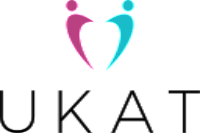 We have a breaking new addition to our free webinars coming up on 17th June.  This webinar is entitled 'A Student's Guide to Wellbeing at University and Beyond'.
About This Webinar
Student well-being is currently a hot topic and this webinar considers approaches and resources which tutors can use to support their students.
This interactive discussion webinar is presented by Rachael Alexander, a Counselling Psychologist and author of You've Got This – A student's guide to well-being at University and beyond. Due to be published in April 2022, this book proposes solutions to common mental and emotional challenges which the student may face during their university experience.
This webinar will consider common well-being issues which your students face, the challenges you have around supporting students with these issues, and how a self-help support resource can be made as accessible as possible to both students and tutors, enabling tutors to support students as effectively as possible, including the hard to engage students.
We hope you'll join us!
Please click here to register.
UKAT Webinar – A Student's Guide to Wellbeing at University and Beyond