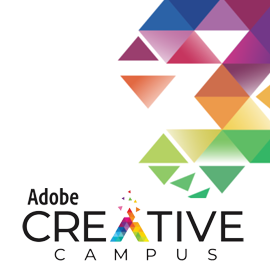 We are pleased to share with colleagues the recording from our February Adobe Creative Campus Live event which looked at 'Equipping our students with skills to thrive'.
The session featured contributions from Sue Stockwell (Interim Head of Student Futures, Teesside University), Mark Andrews (Pedagogical Evangelist, Adobe) and Scott Hemmens (Solutions Consultant, Adobe).
The recording is available here for Teesside University staff (login may be required).
The Adobe Creative Campus Live events take place on the final Thursday of each month, 12:00-13:00, and are advertised through LTE Online.
For help with integrating Creative Campus tools within your teaching and learning practice, please seek support from the Digital Transformation team within Student Learning & Academic Registry (SLAR) by contacting elearning@tees.ac.uk
Adobe Creative Campus Live – February Event Recording