A few months ago we created a series of videos that set out some key considerations for teaching through a hybrid model. The Principles of Course Design for Hybrid Learning Toolkit, available on Unity forms a benchmark to develop and maintain an academic offer that is rigorous and high quality for our students.
This is the second video in the series, which covers preparing students to study online.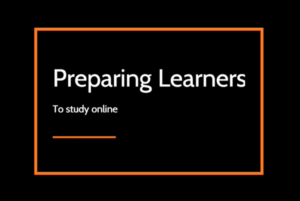 View video: https://teesside.hosted.panopto.com/Panopto/Pages/Viewer.aspx?id=8bfc8d55-31bf-45f7-92e9-ac32008ef482
The Student and Library Services have a wide range of support for students. Some of these can be found here:
All the one-to-one tutorials we offer on literature searching, referencing and academic skills are now delivered via MS Teams
https://libguides.tees.ac.uk/lrs/tutorials
Learning Hub: https://libguides.tees.ac.uk/learning_hub/home
Academic Skills Development in the Hybrid Learning Environment: support offered by the Liaison and Skills Development (LSD) team in Student and Library Services (SLS):
https://blogs.tees.ac.uk/lteonline/2020/09/09/academicskills/
If you need any help or guidance, please contact elearning@tees.ac.uk.
Preparing Students to Study Online