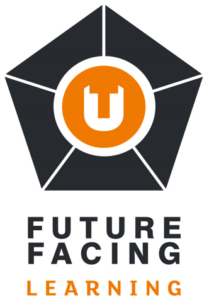 FUTURE FACING LEARNING CONFERENCE
Thursday 7 March 2019
Future Facing Learning is a unique pedagogic approach developed at Teesside University, and is designed to equip students with the knowledge, skills and tools to thrive in a complex and uncertain world. The conference will explore emerging Future Facing Learning practices, informed by research, scholarship and industry engagement.
The morning keynote speaker will be Alex Beard, author of Natural Born Learners: Our Incredible Capacity to Learn and How We Can Harness It. Alex will explore the future of education through a global lens, looking at how AI, big data and other technological advances will transform higher education. The afternoon keynote speaker will be Chris Rothwell, Director of Education at Microsoft. Chris will be outlining the work Microsoft do within the HE sector, and identifying the key areas of innovation for Future Facing Learning.
Throughout the morning, workshops will provide opportunities for attendees to explore how Future Facing Learning can be applied within their disciplinary context. Over the afternoon, a series of student-focussed sessions will be delivered across the campus, emphasising the diversity of existing practices relating to Future Facing Learning of value to students.
Partnering with Prodigy Learning, we will be providing free opportunities for staff to gain Microsoft Certified Educator and for staff or students to gain Microsoft Office Specialist status throughout the conference.
This conference is open to staff and students from Teesside University and partner colleges.
Further information:
Conference Programme & Abstracts
T: 01642 384206
E: academicregistry@tees.ac.uk
Click here to Book Your Place Online
Future Facing Learning Conference 2019