The following is a guest post by Dr. Helen Carney from School of Science and Engineering who is pioneering the adoption of Minecraft in Education at Teesside University.
We got all Minecrafty at Teesside University on 12th July with our first ever Minecraft in Bioscience's workshop. The day started with an inspiring keynote lecture from Joel Mills, a Global Minecraft Mentor and Teaching Enhancement Advisor at Hull University, who has pioneered the use of Minecraft in Higher Education. To put it mildly he's a Minecraft whizz and has developed educational worlds to support chemistry, archaeology and business management disciplines. Joel made us all realise that we are gamified in every aspect of our lives from shopping habits to our fitness regime. It was fascinating to realise how much gaming has become an essential part of our lives, especially to the younger generation, making it ideally placed as a teaching tool within higher education.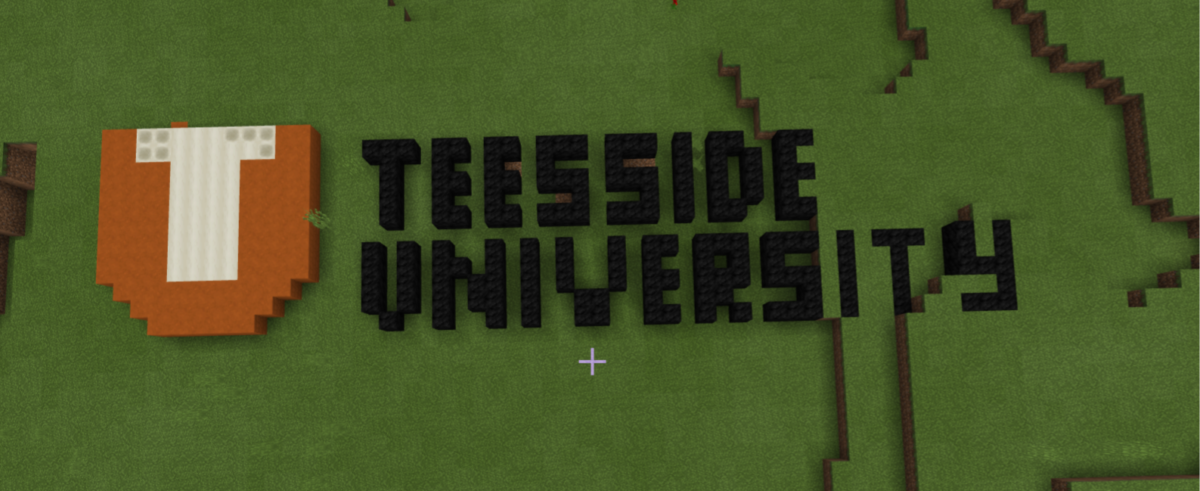 Helen Carney is our local Minecraft geek at Teesside University and gave us an informative presentation on how she uses it in her own teaching. She has been developing Minecraft worlds that will allow students to go on a virtual field trip to monitor biodiversity. This allowed students to develop and practice their fieldwork design and data acquisition skills prior to being let loose in the real environment. It was found that students actively engaged with the process and a few became Minecraft masters over the academic year. Helen presented the journey of one such student, Alex Wood, a third year Environmental Science student. Alex became enamoured by the Minecraft possibilities and further developed the field trip to suit his own learning style, whilst developing confidence and skills along the way.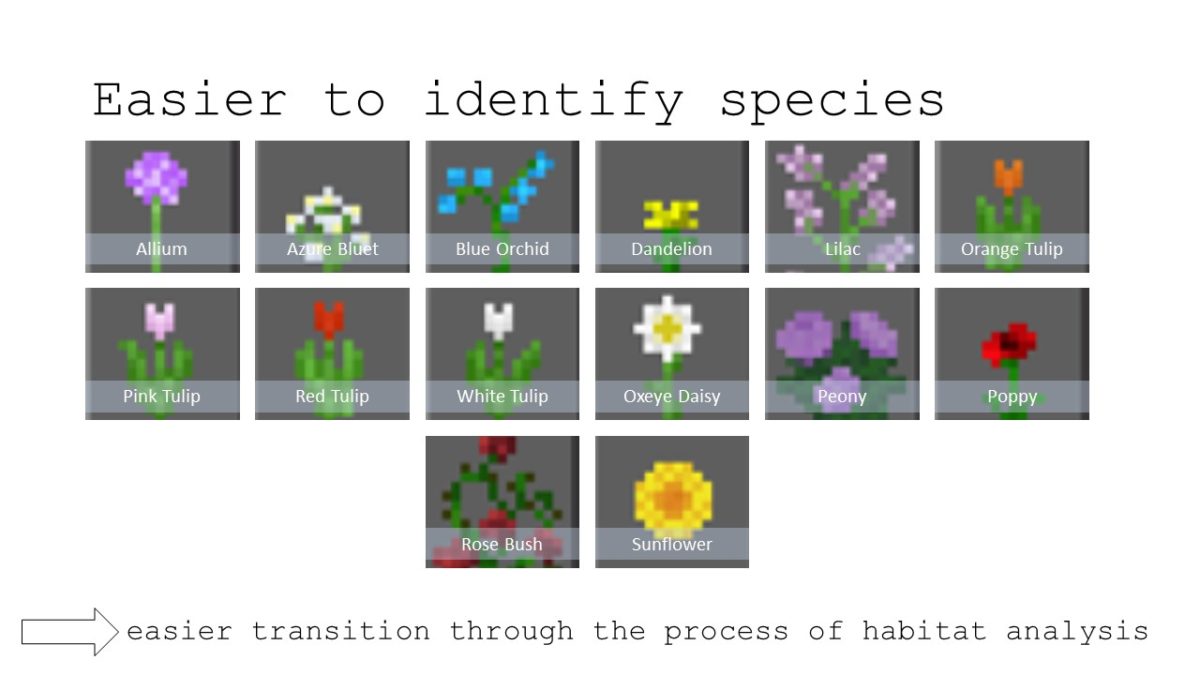 After a refreshing lunch, we got all hands-on trying out Minecraft for ourselves under the expert tutelage of Joel and Helen. Participants got to explore the worlds, build houses and consider the potential to use Minecraft in their own teaching practices. An added surprise for participants was the virtual reality kit set-up in the seminar room – allowing a truly immersive Minecraft experience. Many thanks to Deer Shed festival for providing this VR entertainment. At the end of the session, we were all happy and gamified. Participants went away looking forward to exploring their own Minecraft vision.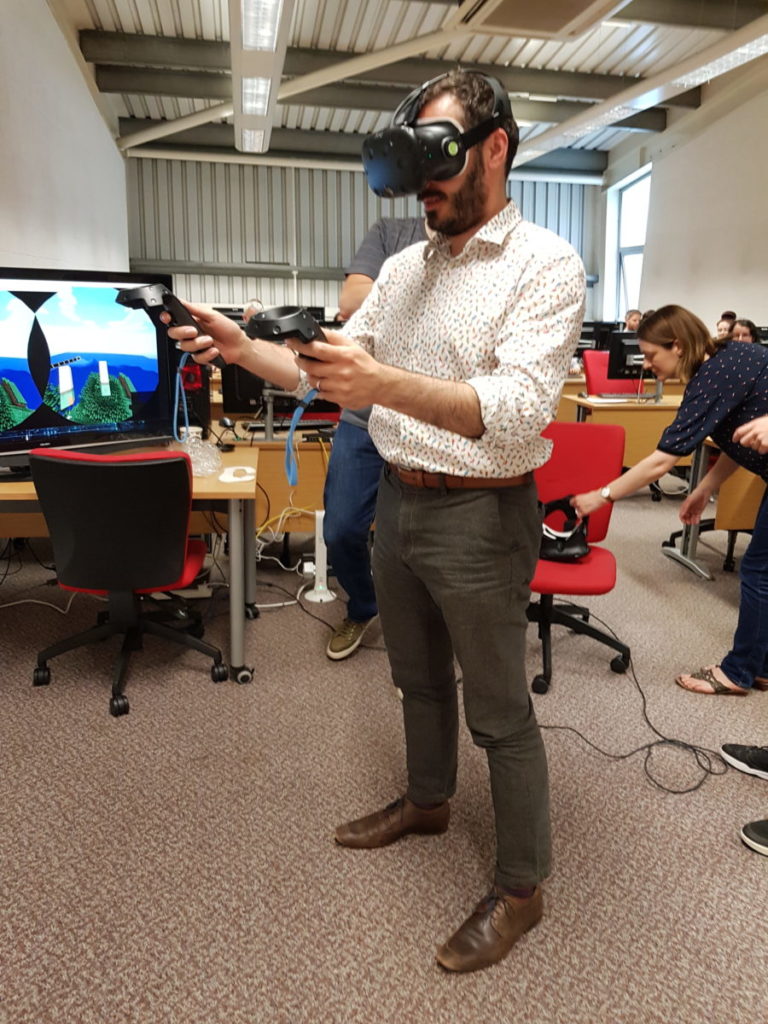 Thank you to The Royal Society of Biology Heads of University Biosciences (HUBS), whose L&T fund supported this workshop.
If you would like to have a chat on how you can potentially use Minecraft in your teaching, please contact Dr. Helen Carney or Dr. Helen Tidy.