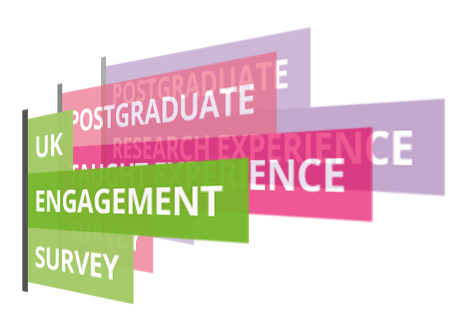 On Friday 26 April 2019, the university will be launching three Higher Education Academy surveys into students' experiences of their time at Teesside.
The United Kingdom Engagement Survey (UKES) explores student engagement in activities linked to learning outcomes, and provides feedback on how students are challenged and encouraged by their studies. Aimed at level 5 (against the NSS which is targeted at final year students), UKES will allow the university to respond and make changes visible to the students completing the survey, rather than to some anonymous future cohort.
The Postgraduate Taught Experience Survey (PTES) and the Postgraduate Research Experience Survey (PRES) are the only sector-wide surveys to explore the experiences of postgraduate students, covering areas relating to skills development, learning and teaching, organisation, resources and engagement.
The responses to the surveys (along with responses made to other institutions) will allow us to develop a stronger evidence base for enhancing learning and teaching across the University.
In an environment where students have many competing demands on their time, a perennial issue is persuading students in sufficient numbers to complete your particular survey. The answer to this is to make the process as easy and pain free as possible.
Surveys run by the HEA are individually password protected to ensure student privacy and to maintain the integrity of the results, and normally students will either be prompted to enter a password or asked to click on a specific link in an email sent to them by the survey administrators.
These actions, although essentially simple, can act as a barrier to engagement. To overcome this, we have written a software enhancement for Blackboard which integrates the HEA survey password protection with that already used by Blackboard. The upshot of this is that once a student is logged into Blackboard, they will see a large advert on which they can click to access the survey, and because of the password integration, they will not be asked for an additional password before completing the survey.
Additionally, making the survey available in a location already visited on a regular basis (i.e. Blackboard) makes it more likely that students will see and then engage. For example,  four years ago we implemented a similar system for voting in Student Union elections and saw a doubling of participation in the first year.
Further blogs on HEA surveys will follow.
Completing HEA Surveys through Blackboard