In the run up to Future Facing Learning: The Education Revolution Conference, we will be posting a series of blog posts to share information about our panellists. In this blog, we will be sharing the profile of panel convenor and spotlight presenters for the 'Strategy, Infrastructure and Culture Change' theme – Warren Harrison, Dr Andrew Bingham and Dr Yusuf Ibrahim.
Warren Harrison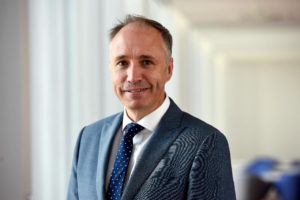 Warren is the Dean of Teesside University International Business School and is responsible for the School's strategic leadership and development. He has developed a wide range of transnational education partnerships in Spain, Sweden, Sri Lanka, Myanmar, Uzbekistan, Czech Republic, Kazakhstan and Singapore (where the School has three educational partnerships). Warren's work with industry has focussed upon enabling organisations to develop the digital capabilities of their workforce.
Dr Andrew Bingham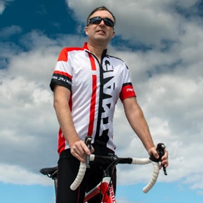 Dr Andrew Bingham is Associate Dean for Learning & Teaching at Teesside University. His portfolio is focused on Digital Learning and leading the School Strategic direction in all aspect of the student learning experience. Andrew is able to draw upon 20 years of teaching in HE. He is a Senior Fellow of the Higher Education Academy and his areas of interest include active learning, problem based learning, technologies to support engaging pedagogy and collaborative learning. His presentation is titled "Equipping our Graduates with Data Skills needed to be Future Ready" and will outline a roadmap for how all subjects should teach data skills, as well as the curriculum areas that all subject disciplines should adopt.
Dr Yusuf Ibrahim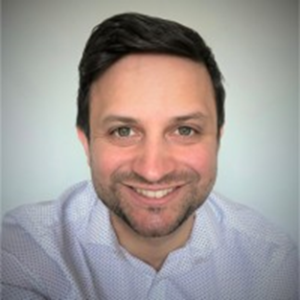 Yusuf is board member of the National Academy for Educational Leadership, supporting the Welsh Government in the education reform journey. He is an innovative senior leader in one of the
largest colleges in the UK and is a prominent digital transformer and has worked at national level to implement changes in response to the pandemic. Yusuf's presentation is titled 'Moving into digital transformation: Building baseline for embedded technology'.
Register to attend the 2022 Future Facing Learning Conference.
We look forward to welcoming you to the Learning and Teaching national conference on 30th June 2022.
Future Facing Learning: The Education Revolution Conference – Meet A Panellist