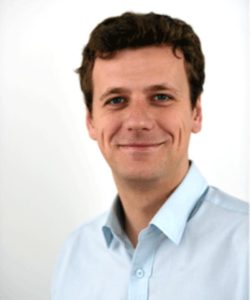 The Learning and Teaching Enhancement team are delighted to welcome Daniel Childs, who was recently appointed Learning and Teaching Officer. In his new role, he will support the design, development and dissemination of a broad range of learning and teaching projects. Over the coming months, Daniel will be coordinating the Students as Researchers scheme.
Daniel has a CELTA (Certificate in Teaching English to Speakers of Other Languages) qualification and three years of teaching experience. He taught English for a year in Lviv, Ukraine, and for two years in Huelva, Spain. During this time Daniel taught business, academic and general English to students of all ages and abilities. He believes his classroom experience will help him in his new role.
"As a former teacher, I understand the benefits that technology can bring to teachers and students. I used to use technology to enhance my students' learning experience. For example, I adapted multimedia resources and created interactive activities as a means of making classes relevant and engaging for my students. Making and adapting these resources took time and effort, particularly when exploring new subjects or using new software and methodology.
The LTE team are here to support and collaborate with our academic staff – to create and refine innovative educational activities and tools to create an excellent learning experience"
Prior to teaching Daniel graduated from University of Salford in 2008 in BA (Hons) East and West European Political Studies and graduated from Durham University in 2012 in MA Research Methods (Politics and International Relations).
Our New Learning & Teaching Officer