Introduction
In this blog post we are going to take a quick look at 10 sites that will let you produce beautiful looking quotations. With (typically) minimal effort you can create some really nice quotes as images that can brighten up your Blackboard module. They are all created through an online interface and so require no installation of software.
I thought it would be interesting to try and see what happened if I wanted to create an image based on a small poem (in this case a Japanese haiku) rather than single lines of text. It was also a chance to see how far I could push the boundaries of these services.
The following contains a review of 10 sites that are all free. For each site, I attempted to use the same poem ("Wake Butterfly, it's late. We've miles to go together") and you can see a sample of each site underneath the review. Please note that things change and whilst all sites are free at time of writing they may not remain so. All testing was doing using Google Chrome.
Really Quick Read
No time to read any further? Go straight to Quozio. Quozio will do it all for you, no mess and no fuss.
Quick Read
If you're pushed for time, here's a very quick summary of the sites tested.
Full Review
If you want to read a bit more about each site reviewed, carry on. For each site I've the same quotation (well, a small poem) to effectively compare outputs.
Quotes by Pro Writing Aid
http://quotes.prowritingaid.com/
This site starts by you entering your quote, along with the author. It then produces a lot of very nice quotes, and you can keep clicking Create More to see more options. Once you've got one you like, you can then save it as an image by right-clicking on the finished product and saving as an image. It's a very fast way to get your quote in picture format as it has almost no options to select.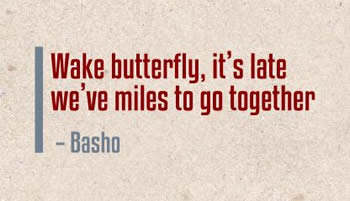 Quozio
http://quozio.com/
Enter your quote and author. Once you've entered these details, you will be presented with one central image with a load of thumbnails at the top of the page. You can select one of these thumbnails to see a preview and you can scroll through more options. Once finished, you can save it as an image. The results are very colourful and the images are very nice to look at.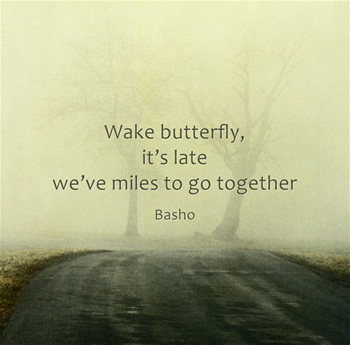 BeHappy.me
http://behappy.me/generator
Quite simple interface: you put in your quote and auther. You can change the font of the quote, but not that of the author. You can also choose from a set of icons to jazz it up a little. After that, it's a case of selecting the colour scheme and you're done. You can save the preview option by right clicking on it. The Generate button seemed to take a very long time to do anything! The final product is a very clean looking image but with no photographs – just text (and an icon or two).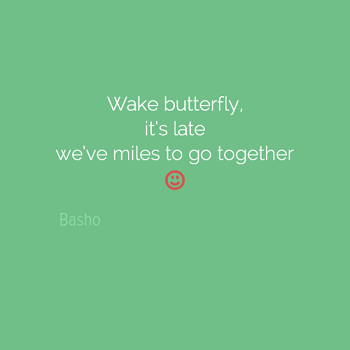 QuotePixel
http://quotepixel.com/make-your-own-picture-quotes.html
Enter your quote and author. You can also select a category (such as hope or encouragement) so you might need to experiment with different categorys to get a suitable image. From the previews generated, you can then right click on the image you wish to use. At time of writing, if you click on an image you get an error message. It does come with a small watermark at the bottom of the image.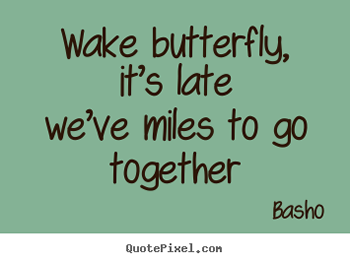 FaceGarage
http://www.facegarage.com/coverPhotos/quotes
FaceGarage comes with 3 main approachs: a general colour, your own image or 6 preset themes for you to choose. You can then enter your text into a box. You can choose different fonts and sizes as well as different font colours. There are also a few more text tweaks such as having a shadow effect. The final result comes with a small watermark.

PixTeller
http://www.pixteller.com/create
You can preview existing quotes and modify them for your own text or you can start from a blank template. Starting from fresh lets you add text over a plain colour. From there you can add your own image, modify the background colour, and add some icons from a large library.  Text can be positioned anywhere and you can make a large amount of adjustments (such as size, opacity, angle and so on). Images and icons also have a high degree of flexibility to them. This is a great site if you want a lot of control over the process. However, the finished product is heavily watermarked unless you sign up (which is free).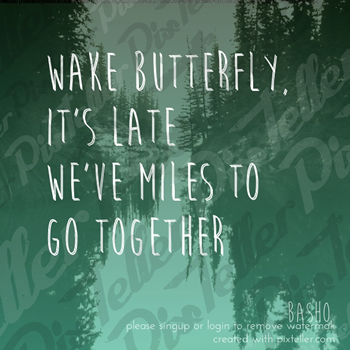 QuoteCover
http://www.quotescover.com/category/wording/quotes
After putting in your quote and author you are required to select the intended use – such as wallpaper maker. You'll then be taken to the editor which will already have put in your quote, author (if you used that field) and date. You can select to take any of these items off the image. You can upload your own image or even draw on the picture. Once finished, there's a simple button to either save as a JPG or PNG file. Either option produces the final image without any watermark restrictions.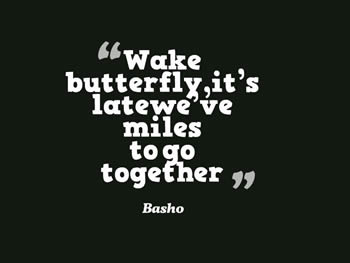 PinWords
http://www.pinwords.com/
The first stage is to either upload an image, or use one of their stock images. Once selected, you then choose from 6 different text types. Then, depending on the text type chosen, you can enter your text. Text can be moved around and resized directly on the image. There are plenty of fonts to chose from, and you can change the colour. Once done, you can right click on the image and save it. There is a very small watermark in the bottom right hand corner.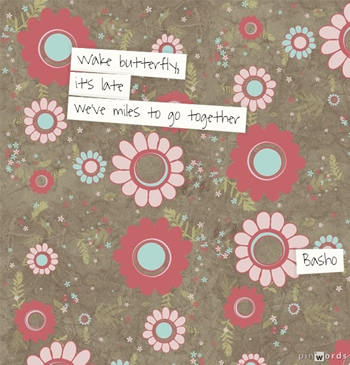 Recite
http://recitethis.com/
You enter your quote and then select from a large selection of presets based on your text. Once you've found one you click, you click on Create and that's you done. Very fast and very easy. If you don't want to spend a lot of time messing around with options, this is a great choice. You can download the image directly through the interface. It does come with a small watermark at the bottom of your image.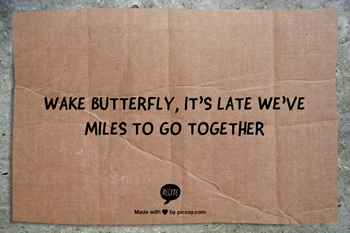 Keep Calm-o-Matic
http://www.keepcalm-o-matic.co.uk/
Finally, something that's a bit old hat now but it might get a bit of a laugh. This generator allows you to create your very own "Keep Calm" picture. You can enter 5 lines of text, modify the logo, change the colours and select from a few fonts. You do have to sign in to download your image but the final image has no watermark.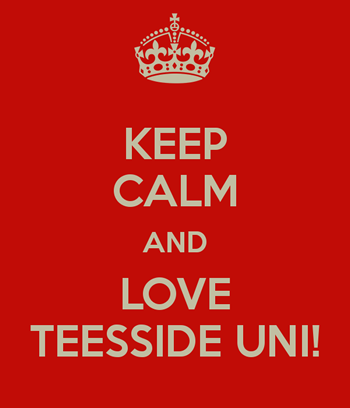 10 Free Sites To Create Beautiful Quotations