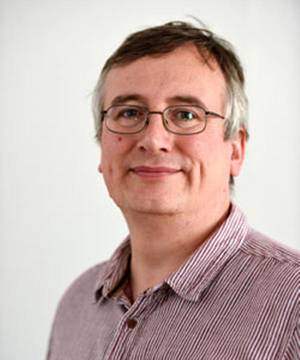 Chris Cooper
VLE Systems Manager
Chris came to Teesside University in 2002 after an early career spent in and around the university sector. Initially working as a researcher in the field of natural language engineering at Durham University, he then moved into the area of IT management and support, working for a number of University spin off companies.
Whilst at Teesside, Chris spent six years in the School of Computing where he led the development of the School intranet. As part of Academic Registry, he is now responsible for Teesside's Virtual Learning Environment (VLE) and other Learning & Teaching websites supported by the University.
He believes the key to making our VLE a success is to offer a website which makes the lives of our staff easier, by listening to staff and then providing a technology that meets their needs and ambitions.
Away from Blackboard, Chris is interested in other ways that IT can assist learning and teaching at the University, from improving communications with students using new technologies to the use of mobile devices in the teaching environment.