I know all too well how hard it can be to save money while at university, especially when you're living on your own. But the good news is that there are plenty of things to see and places to go where you don't have to break the bank! From street art to niche coffee shops, you're bound to find something to do this weekend.
Middlesbrough Art
With MIMA (Middlesbrough Institute of Modern Art) just a 5-minute walk from the university campus, you can find beautiful and inspiring artwork on your doorstep here in Teesside. But the fun doesn't stop behind closed doors, the streets of Middlesbrough are overflowing with colour thanks to the many murals and graffiti artists we have close by.
Want to find out more about the history and cultural capital of Middlesbrough? Check out the visual tapestry on Bedford Street. You'll recognise some of the iconic Middlesbrough landmarks and you will see how Teesside steel is as much a part of our identity.
The streets of Middlesbrough are overflowing with colour as the town is the home of the Middlesbrough Institute of Modern Art, a place where creatives can come together to celebrate the arts. With this hub of art, Middlesbrough is lucky to be home to an abundance of street art and sculptures – all of which are completely free for you to visit when you've got an afternoon spare.
Baker Street is home to some of the best indie businesses in Middlesbrough and along with that some of the best street art. You can also find the pixel art of Teesside's own Banksy 'zx8bit'. From Pikachu, Mario, and Squidward, you can find this art dotted all over Teesside which makes for a fun and adventurous day.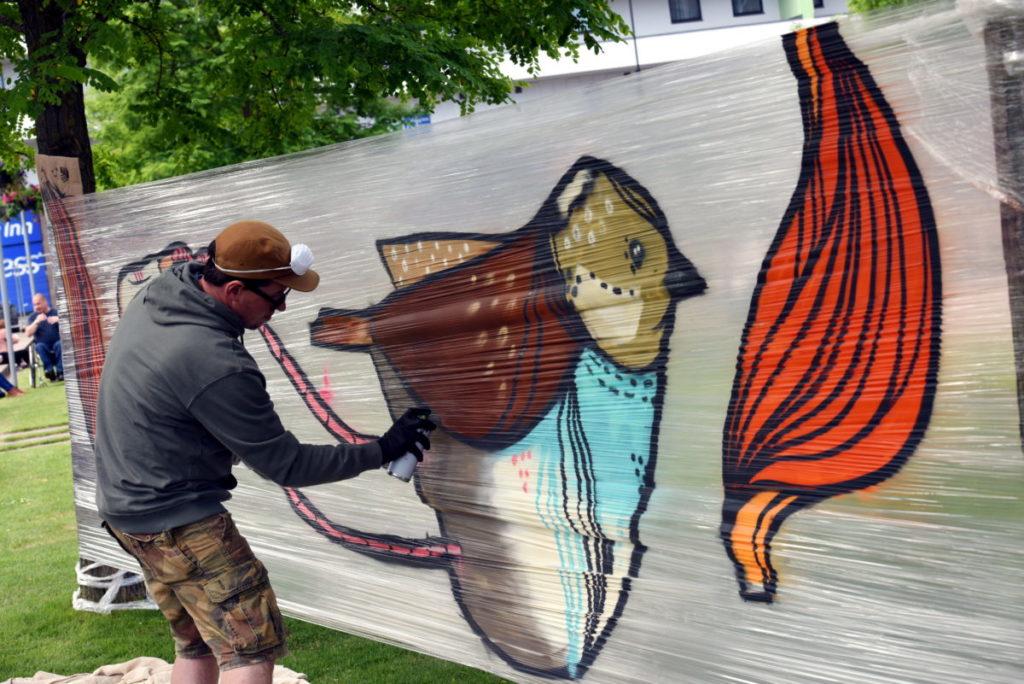 Food and drinks
Every student spends the entire day thinking about what to have for lunch, where to go and what to eat. Luckily, not only are there dozens of great places to eat in and around of town centre, but there are also places right on your doorstep on campus you can indulge in, and at a decent price. Located right next to the Athena building on its namesake Southfield Road, The Southfield is a student favourite, and you can find great deals all week long. Whether it's Pancake Tuesday or Wings Wednesday, with the updated menu and always great drink selection, you won't have any trouble trying to relax and have fun after a day of studying.
Sample food at strEAT
Inside Student Life  in the heart of campus, you'll find a brilliant selection of delicious stone-oven baked pizza and flatbreads, you're guaranteed to find something you love.
strEAT produces delicious and very affordable options, ideal for sharing with your friends or enough for one hungry student. If pizza isn't for you (surely not possible) you can pick something up from the grill, there's a range of international meals available like the Lebanese chicken wrap or beetroot falafels.
If you're after something a bit sweeter, try one of the stuffed cookies or any homemade desserts. If that isn't mouthwatering enough, you'll get 10% discount when paying using your TUSC credit.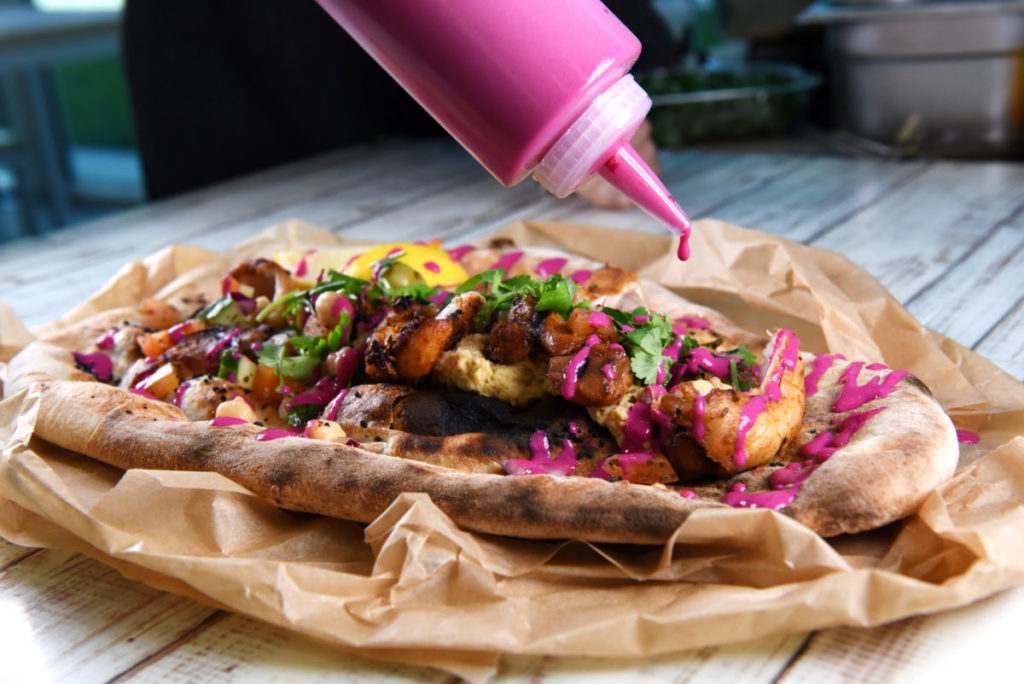 Craving caffeine?
If you can't function without a cup of coffee in the morning, Teesside have you covered. From strEAT, the Learning Café or the Garden, you're never too far from a cup of hot coffee.
There are also great independent businesses close to campus if you fancy a coffee on the go. Off The Ground is one of the most popular go-tos for coffee lovers, the relaxed atmosphere combined with homemade food and incredible coffee makes for a great coffee drinking experience. If you're a tea lover then don't worry because there are still plenty of places you can visit to get a nice brew. The Teahouse near Cleveland square specialises in loose leaf tea and their afternoon tea is a lovely treat.
Vegan heaven
Middlesbrough is a town on the up when it comes to vegan food – more and more cafes and restaurants are opening every year specialising in delicious dishes. One of the first to start this craze was Alkaline Kitchen on Albert Road, you won't miss it or the food they serve with every colour you can imagine on the outside and inside. From mains, desserts, smoothies and drinks, you'll struggle to find a better selection of vegan food in Middlesbrough.
By Alice Atkinson