As a busy student with hardly any spare time due to studying BSc (Hons) Diagnostic Radiography and a busy university/placement timetable, quick meals that are easy and don't require a lot of washing up are ideal. Without quick meals it's easy to turn to takeout or even worse – rely on a housemate to cook a house dinner! If you're struggling for ideas, Charlotte Whitwell is a BSc (Hons) Diagnostic Radiography student who has thankfully put a list together to help you out!
1- salmon with golden vegetables rice -GF
Put your oven on and preheat to 180 degrees c
Get some tinfoil and cover the salmon in lemons and sweet chilli sauce or whatever you fancy, make a parcel out of your tinfoil so it can steam your salmon for 20 mins
Get your frying pan and cook your packet rice in some oil and throw in some extra veggies, alternatively for a lower calorie option, boil some rice for 10 mins
When the rice and veggies have got a golden tan, crack an egg and stir it up
Now put your rice in an oversized bowl and put the salmon on top! Tasty! You can also make this dish with chicken, tofu or add more veggies!
| | | |
| --- | --- | --- |
| Protein | Carbs | Side |
| Salmon/chicken/tofu/Quorn | Uncle Bens Golden vegetable rice/normal rice | Green beans, broccoli, sweetcorn, any other veg of choice |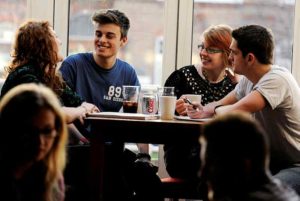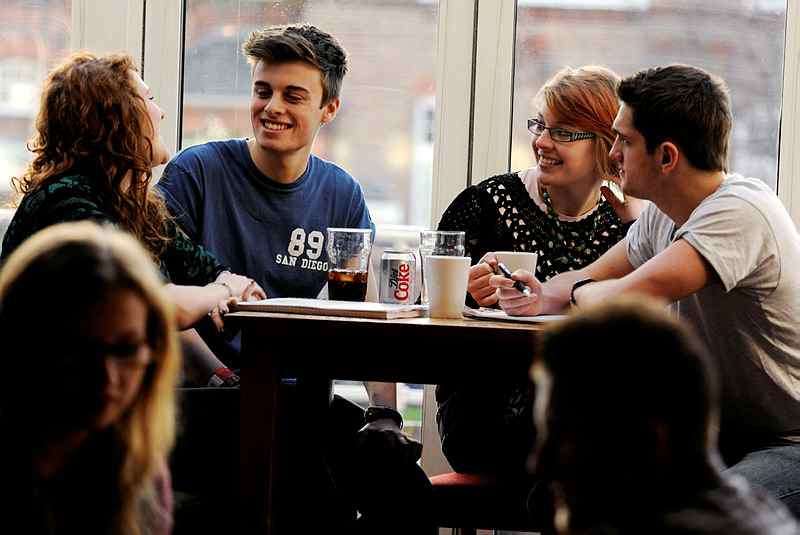 2- sausage and mash!
Boil potatoes for 10 mins on high (optional – add some salt in the water)
After 10 mins get your sausages in the frying pan cook for 20 min – bake in the oven for a healthier option
When the potatoes are soft, pour the water out of the pan you boiled them in and mash them in the pan – add some butter to make it tasty!
Get an oversized bowl and put the mash in with the three sausages on top
Meanwhile, get your mug and some gravy granules and make your gravy quick and easy
Add some peas to a bowl with a little bit of water in the bottom and zap them in the microwave.
Protein
Carbs
Side
Sausages
Potato
For gravy – onion, gravy granules

Peas, broccoli, other green veg
3- Basic beans on toast but spice it up with beans with little sausages in the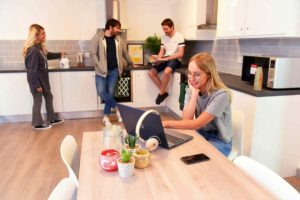 | | | |
| --- | --- | --- |
| Protein | Carbs | Side |
| Baked beans (with added sausages) | Toast | – |
4- £1.99 pizza from dominos! Any two toppings for £1.99 add a drink for an extra £1! Collect from the corner of King Edward's Square!
https://www.dominos.co.uk/menu
5- if you're living with six other people it's likely that one of you may have a slow cooker. Cook a curry in there and have a communal house tea – add to this with homemade naan bread, papadums and rice
| | | |
| --- | --- | --- |
| Protein | Carbs | Side |
| Meat/tofu/quorn | Rice or potato | Naan/papadums |