Georgia is a second-year Forensic Psychology student here at Teesside University. Below she talks about her experience of moving from Cyprus to the UK to study.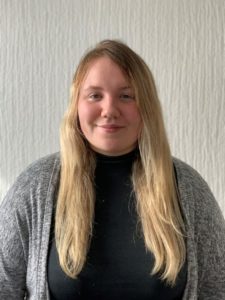 When people ask me where I am from or what type of student I am (UK or international), I can't give them a straight answer! I was born in the UK but then moved to Cyprus before I was 3 and have now moved back to go to university. This concerned me when I was applying because I wasn't sure if I would be classed as an EU Cypriot student or a British one and it was a journey to find out!
Since I went to a public Greek-speaking school and received an apolytirion (A level equivalent certificate) my entry requirements were based on those as opposed to GCSEs or A levels. However, since my first language was English, I did not require to take an English language examination such as IELT's which are normally a requirement for international students. So, in some cases, I was treated as if I were a Cypriot student and in other cases as if I wasn't.
Applying for a student loan was a different experience altogether. Due to the fact I had not lived in the UK for 3 years outside of full-time education before starting my course, I was classed as a Cypriot student. This meant that I could apply for a tuition fee loan but not a maintenance loan. It's important to mention when I lived in Cyprus I was not living on the military bases, I was just living on the Greek side of Cyprus as a British ex-pat and situations may be different if you are living on one of the military bases or the Turkish side of Cyprus.
Upon arrival to campus, I was treated no differently than any other British student and attended the international admissions events which I found helped. The university overall is very inclusive, and I have had no issues or felt discriminated against due to my circumstances and any questions I had I was able to find support to answer them very easily.
So, to answer my earlier question: what type of student am I? A confusing one! I'm a bit British and a bit Cypriot even if my passport says one thing – but the Student Loan Company say another! It doesn't matter because I am me and my experience has not been difficult because of my situation.
By Georgia Wright.