The build-up and arrival of your first year at university can be both extremely exciting and nerve-wracking, however, having the right mindset going into it means you can hit the ground running and make the most of it! Harry Reeves is here to give you his top tips on how to survive your first year at university!
On the days leading up to your move-in day, it is a great idea to think about what kind of experience you want from university. Some people look forward to making new friends, some look forward to exploring a new town or city and some look forward to all the new skills they are going to learn from their course. Although each reason is valid, having all of them within your mindset will give you the best experience going into your first year at university.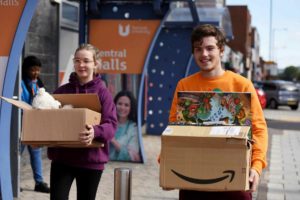 As you move in and experience 'freshers week', try and throw yourself into it! If you feel comfortable enough to do so, make the most of freshers week as it will only happen the once in your first year. It is one of, if not the best chance to make new friends at university! If you're not a drinker, you'll still have no problem making friends. During freshers, everyone is there to interact with new people, so you are not alone, everyone around you is doing the same thing as you! Going to events run by the Students' Union such as the weekly quiz, bingo or karaoke (amongst many other events) is a great idea if you want to mingle and make some friends.
It's a great idea to get out of your accommodation and explore your new environment. Middlesbrough is rife with shops, restaurants, bars, clubs and more. You are spoilt for choice! Middlesbrough is surrounded by great locations such as Redcar, Saltburn and Whitby, coastal destinations where you can have a great day out with friends.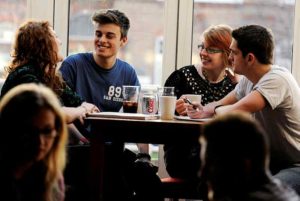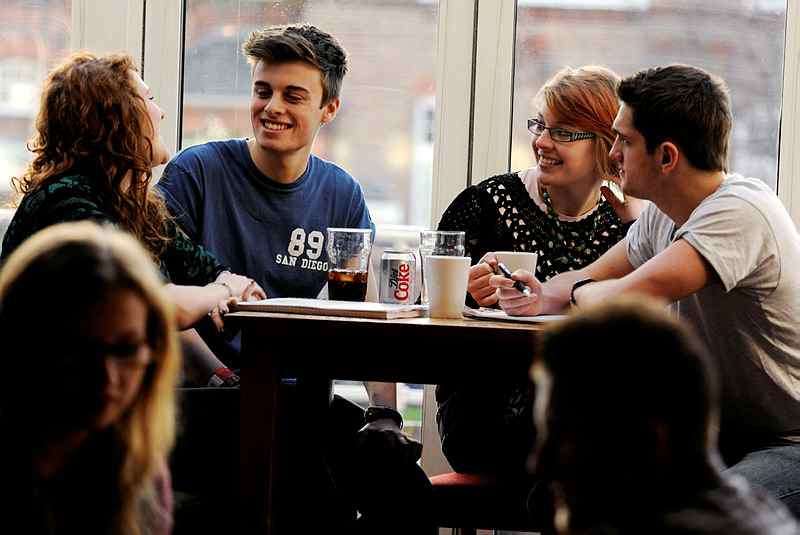 Whilst getting to know Middlesbrough and the surrounding areas, it would be a good idea to get to know your campus too. Fortunately, the campus is concise and uncomplicated, with everything in the same vicinity. Taking a walk around the campus to locate the buildings where you'll have lectures and seminars is a smart move, as it prepares you for getting to class on time, and prevents you getting lost!
Getting to know your housemates can be helpful when settling into university life. You might find friends for life in the people you live with. Becoming acquainted with your housemates is a smart idea as, outside of your university classes and commitments, and spending time with the friends you've made, you will be spending the remainder of your time at home, where you could be having a great time getting to know your housemates and spending time together. This can help prevent anyone feeling isolated or locking themselves away during their first year. The first year is quite pivotal as to how you feel about University and whether your time there is proving to be a positive experience or not.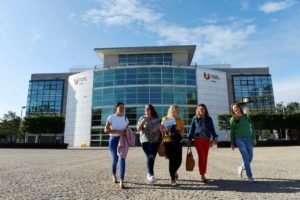 Exploring the society and club opportunities provided at university could help you find an extra-curricular activity for you to spend your time doing, and meet new friends through. There is a variety of societies and clubs provided at Teesside University, and the chance that one caters to you is likely! Browsing through the list of societies and clubs before coming to university is a great idea to help you decide which are of interest to you. During freshers, you can also visit the fresher's fair and talk to the society leaders about their society to get more information for yourself. You do not have to join a society there and then, or at all, but you can have a think about the societies you like and dedicating some of your time to it.
Tip Summary:
Prepare yourself for your first weeks at uni, and what kind of experience you hope to have. Having a positive mindset going in will make your first few weeks even better.
Having the willingness to throw yourself into Freshers week can be greatly beneficial, but if you are not comfortable doing so, there are many other ways to make friends and have a positive Uni experience.
Getting to know your new home, from the campus to the surrounding areas, can help you feel more familiar with your new environment and make some memories with your new friends!
Get to know your housemates, as you'll spend some of your time at home and if you become close friends with them you'll have a great time living with them, and may continue to live with them throughout your time at university.
Explore the university's society and club opportunities and see if you would be interested in joining any of them. Societies and clubs are great for using your extra time, and you will meet people with common interests through them!
These tips are not definitive requirements for tackling your first year of university, as your university experience is what you make it! Just make sure to have fun, do your best with your work and look after yourself.
By Harry Reeves