With September quickly creeping up on us, it is time to think 'what do I need for move in day?'  Moving away from home and even to a new city can be an extremely daunting experience.  So, to help you with your move, Tamsyn McKenna has recommended 15 things you'll need for move in day.
What to bring:
Essentials:
Toothbrush and Toothpaste.
Kettle and Toaster (It is beneficial to try and find your flatmates using the dedicated Teesside University Accommodation facebook groups to ensure that you do not end up with six of each!)
Bedding (You can bring your own or you can order and buy from the Teesside University shop and it will be ready for when you arrive).
Plates, bowls, cutlery, glasses and mugs.
Door stop (This is a great way to show your new flat mates that you are available and happy to chat!)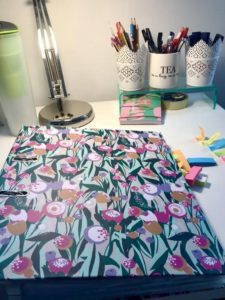 Make your room homely:
Photographs of friends and family.
Lamp, desk light, desk organiser.
Diffuser (candles are not allowed so a diffuser is a great alternative to keep your room smelling fresh).
Speaker and/or headphones.
Games console
Things you might not have thought of:
First aid kit
Clothes airer
Extension cable
Mattress protector
Treat box (Being away from home can be difficult, so I prepared a treat box for those days when I was missing home, full of self-care items including, bath bombs, facemasks and hairmasks just to name a few!)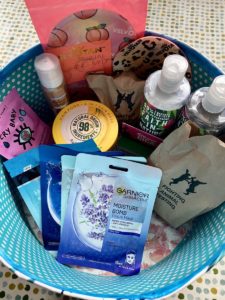 I would always recommend bringing a basic food shop with you. This means that when you arrive, you have something to fill up your cupboards. Once you are unpacked you can scope out the area, looking at food shops which are local and restaurants and bars that bring Teesside to life. Remember do not be afraid to ask questions as there are lots of friendly faces to help you move in, including Staff and Student Ambassadors.