I am an opsimath – yes, it's a real thing!  
I left school in 1978 with very poor A levels and got married almost immediately.  Three children later I started work and progressed happily as a Facilities Manager.  Just before a very significant birthday, I was given the opportunity to take early retirement from my senior role in facilities management and decided that a complete change of path was worth considering.  So after working in facilities management for many years, in the banking industry and higher education, I decided to go to University with the aim of becoming a counsellor. I'm studying Psychology with Counselling here at Teesside University and the contrast to my 'old' life could hardly be greater!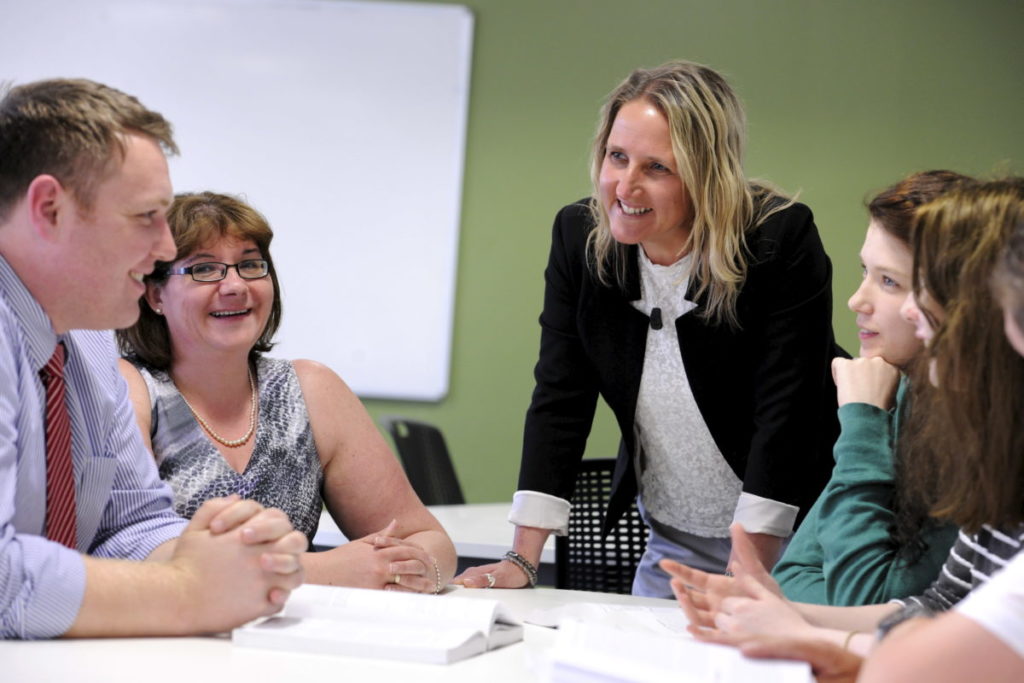 Was it scary? Oh my, yes!  All those young people, with young brains and young energy levels – the thought of throwing myself into that mix was daunting. Would people be prepared to engage with the greying retiree frantically trying to keep up?  Would I be able to manage with essays and exams and dreadful deadlines? 
Well, yes, I have managed and succeeded! There are more mature students than I expected and everyone, regardless of age or experience, has been wonderfully helpful and supportive. 
Is learning to learn challenging? Absolutely – but I have tried to treat the learning as I would a job, and have been fairly ruthless with myself about deadlines.  Writing essays is not so far removed from producing management reports – although referencing is hard.
The staff at Teesside Uni have been supportive and patient – and encouraging throughout.  I have been delighted with my first year and am looking forward to the second year. I've learned more than I could have hoped and enjoyed almost every aspect of the experience.
By Debby Roberts