A very popular Golden Retriever has been awarded an 'Honorary Dogtorate' by Teesside University for his unwavering services to student mental health and wellbeing.
Brengle visits the University's Middlesbrough campus on a weekly basis alongside his owner Naomi Kelly, who is the University's faith advisor and Salvation Army captain.
Often, students are away from home for the first time, and could be dealing with things like exam pressures, money issues or the breakdown of a relationship. Students say that Brengle's calming presence provides reassurance in difficult situations, and his role has even included visiting students before exams to calm nerves, as well as supporting students through a bereavement.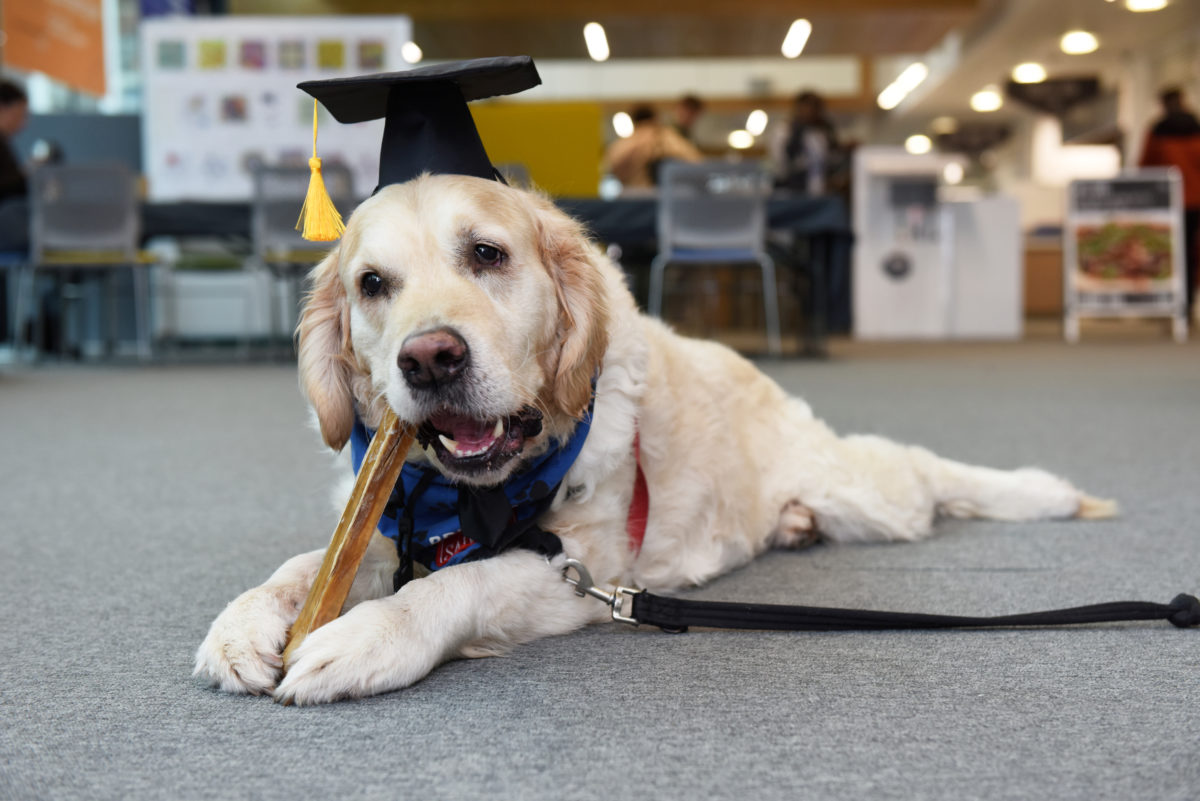 More than just a pretty face, hard-working therapy dogs like Brengle provide lots of amazing benefits. Not only do they provide a sense of companionship, but studies have also found that dogs in particular can trigger our happy hormones and decrease feelings or anxiety and sadness.
It's even said that pet therapy can boost confidence and improve self-esteem, which is often exactly what a busy student needs – I'm sure we can all relate to that deadline dread!
Brengle's proud owner, Captain Kelly, said: "Over the time he's been at Teesside University, there's been so many students saying how their mental health has been boosted and how they've felt the love from him.
"A lot of people who come to see Brengle might start off from a place of stress and by the time they leave, they're laughing and joking and talking about how relaxed they feel."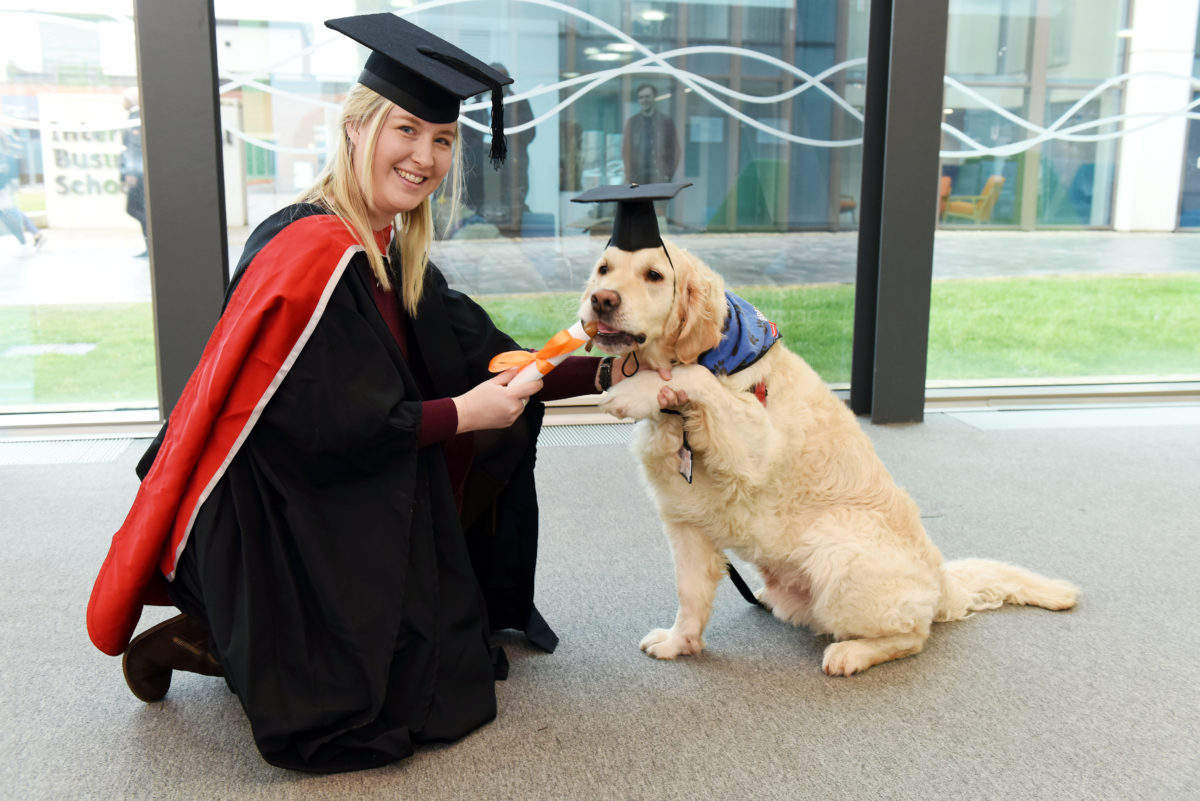 Brengle's visits to Teesside University are part of a wider programme of support to improve student mental wellbeing.
Sarah Bishop, Assistant Director (Culture, Community and International) of Student and Library Services at Teesside University, who presented Brengle with his award, said: "Brengle does a fantastic job, encouraging people to engage with our support services and providing them with love and reassurance. We're delighted to create this special honour for him, he's a worthy recipient."
A huge congratulations to Brengle on this paw-sitively special recognition! You can follow along with the tails of Brengle on Instagram.