Laura Pennicott has come a long way since her days as a Wildcats cheerleader during her studies at Teesside University. It was there that she discovered her passion and met her husband, Lewis.
The pair went on to establish Evolution Athletics, a cheer team based in the North East, which has reached new heights and made it to the World Cheerleading Championships in America.
Here, Laura reflects on their journey so far…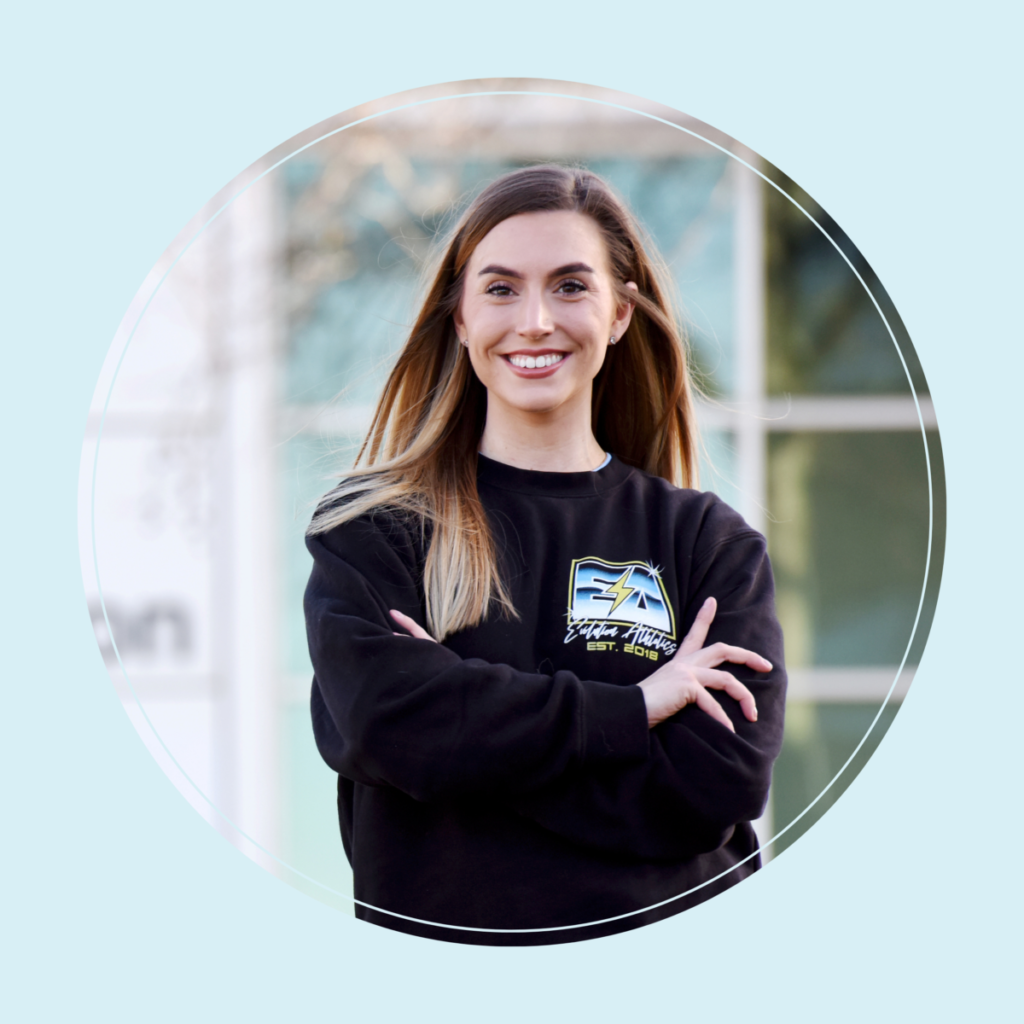 Guest blog: Laura Pennicott, Evolution Athletics coach
Since graduating from Teesside University, Laura has become Matron of North Tees A&E and founded a cheer team which has reached the World Championships. 
Cheerleading. Now, I know after reading that word most people immediately think of pom-poms and American Football. But cheerleading is so much more than that. To me, it's all about life-changing experiences, love and friendships. And, the truth is, my life would not be what it is today if I hadn't taken that first step into cheerleading at Teesside University.
Let me take you back to before I walked into the University's sports hall one September day back in 2012…
Like many people, I grew up watching films like Bring It On wishing I could try cheerleading and be as talented as the popular, athletic girls in the cute uniforms showing off the best moves and skills in their sport. I wanted to be those girls. But I never dreamed I'd really get the chance.
I met Lewis, my then-boyfriend now-husband (my story has a happy ending) at uni in the Olympia building. Lewis was studying Product Design and I was studying BSc Adult Nursing. We met by total coincidence and ran into each other. It was only a brief passing moment, but it was enough for me to pluck up the courage to drop a cheeky DM on Facebook. We've been together now for nearly eleven years (married for four and a half) so we must be doing something right.
So, back to 2012. One day Lewis said to me: "Why don't you try cheerleading during Freshers' Week?" I was so scared that I would be awful, or not know what to do, because there's nothing quite like cheer.
I timidly agreed – he even drove me there because I was so nervous, but stepping in that sports hall, I was hooked. I came away from the session beaming and knew it was the start of something amazing.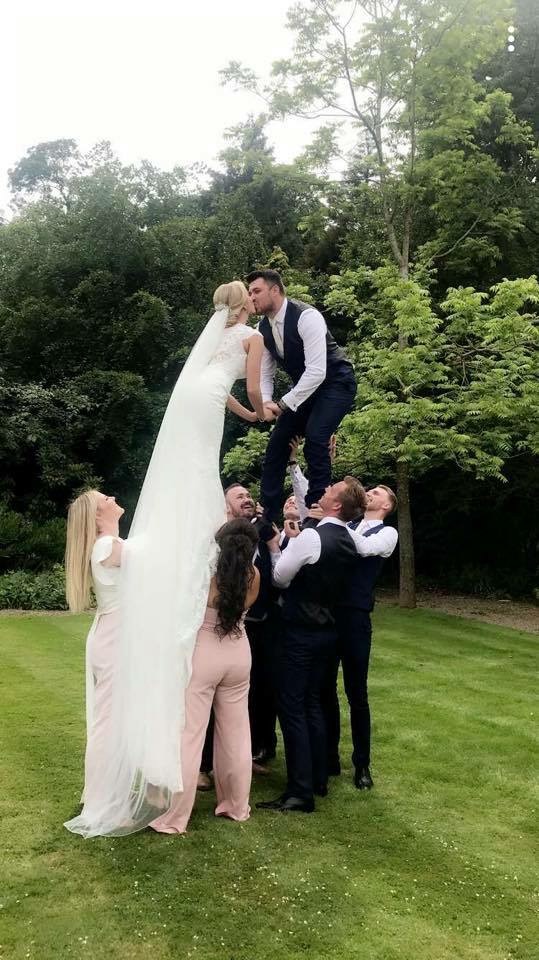 I soon roped Lewis into joining the Teesside Wildcats during my second year when I became chair of the team. At the time, he was playing American Football. Yes, I know, so cliché – an American Footballer dating a cheerleader. Total wannabe Americans. It literally became the centre of our lives.
Being chair was an invaluable experience because I got a taste for running and organising a team of people and learned what it took to run a club. I applied those life lessons to my uni course and now my job.
Since graduating from BSc Adult Nursing, I've become the Matron of North Tees Accident and Emergency. Not to blow my own trumpet, but I would say it's a pretty good achievement to be able to run my own team alongside my full-time job and having two children under three.
It was challenging trying to fit life, cheer, placement and uni work in. It still is. Life is a constant juggle of time and organising everyone in it, but I was determined to make it work. I had to. Cheer gave me a way to make new friends and completed my university experience. And let me tell you, I've have never had a boring conversation that started with: "Oh so you do cheerleading? Wow!"
After uni, life became real in the world of adulthood and work. I missed cheer so much that I couldn't let the end of uni be the end of cheer too. So, I started looking for local teams, ones that would accept older athletes. I soon found one in Newcastle, and I was back doing what I loved as a hobby.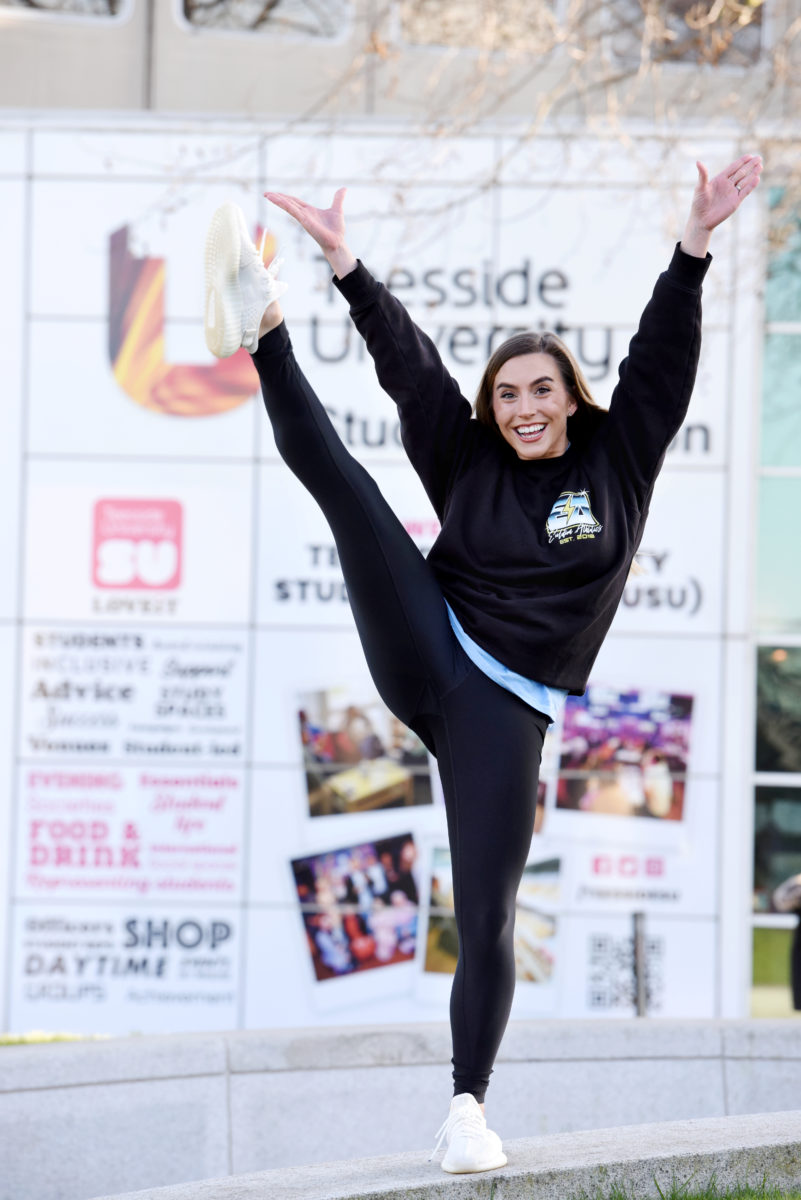 As time went on, I realised how big of a sport cheer is, especially here in the UK. In fact, it's one of the fastest-growing sports in the country. I wanted to push myself to compete at a higher level and soon found a team in Leeds – Aviators, and Lewis joined too. This was the first team I competed at Worlds with, back in 2016. I then moved onto an all-girl team in Sheffield – Trailblazers, and competed at Worlds again in 2018.
For those of you who don't speak 'cheer', Worlds is one of the biggest cheerleading competitions out there.
Cheerleaders unite to battle it out on the big stage in Orlando, Florida. It's the equivalent of the World Cup in footy, and it's what cheer dreams are made of.
It never once crossed mine and Lewis' minds to start our own team until we began to realise how far we were travelling just to do a sport we loved. That's how Evolution Athletics was born; in our kitchen one Sunday afternoon in the summer of 2018.
Lewis and I got to planning. We wanted to offer high-level cheer right here in the North East so that athletes would not have to travel hours just to train. We wanted to make our programme as accessible and as affordable as possible, taking athletes that might never have trained at a higher level and teaching them what they needed to know. We did just that.
In our first try-outs stage, we had to practically beg people to join. We were a brand-new team offering what seemed so far-fetched – to just jump right in at higher-level cheer with no junior or lower-level teams. But we were ambitious and full of hope. We made a team with 16 athletes who trusted us and took a leap of faith into the unknown.
Many of these were people we had known from Teesside Wildcats or from local universities. See, that's the wonderful thing about university, you can experience something new, but when you leave you often leave those hobbies and experiences behind when really you don't want to. We offered those uni students a way to still enjoy cheer close to home.
Fast forward, and we are now in our fifth season. We have always had one goal – to take our own team to the World Cheerleading Championships and prove that homegrown athletes from the North East can put Teesside on the map and compete with the best of the best.
During our fourth season we almost folded and the team would have been no more. Times became harder after the pandemic; money was tighter. People simply couldn't afford to cheer anymore, and we lost a lot of athletes.
But the core team stayed. So, we decided to take a travel team to Germany to compete in the European Cheerleading Championships, where teams from all over Europe go toe to toe to win a bid to compete at Worlds.
That's another thing about Worlds, it's the biggest cheerleading competition on the largest stage so you can't just say "I'm going" or enter; you have to be invited, earn your place to compete, and prove you are of a certain level.
We competed against eight other teams in our category, and in order to stand a chance of a bid you had to qualify for the second day. Only the top five teams went through…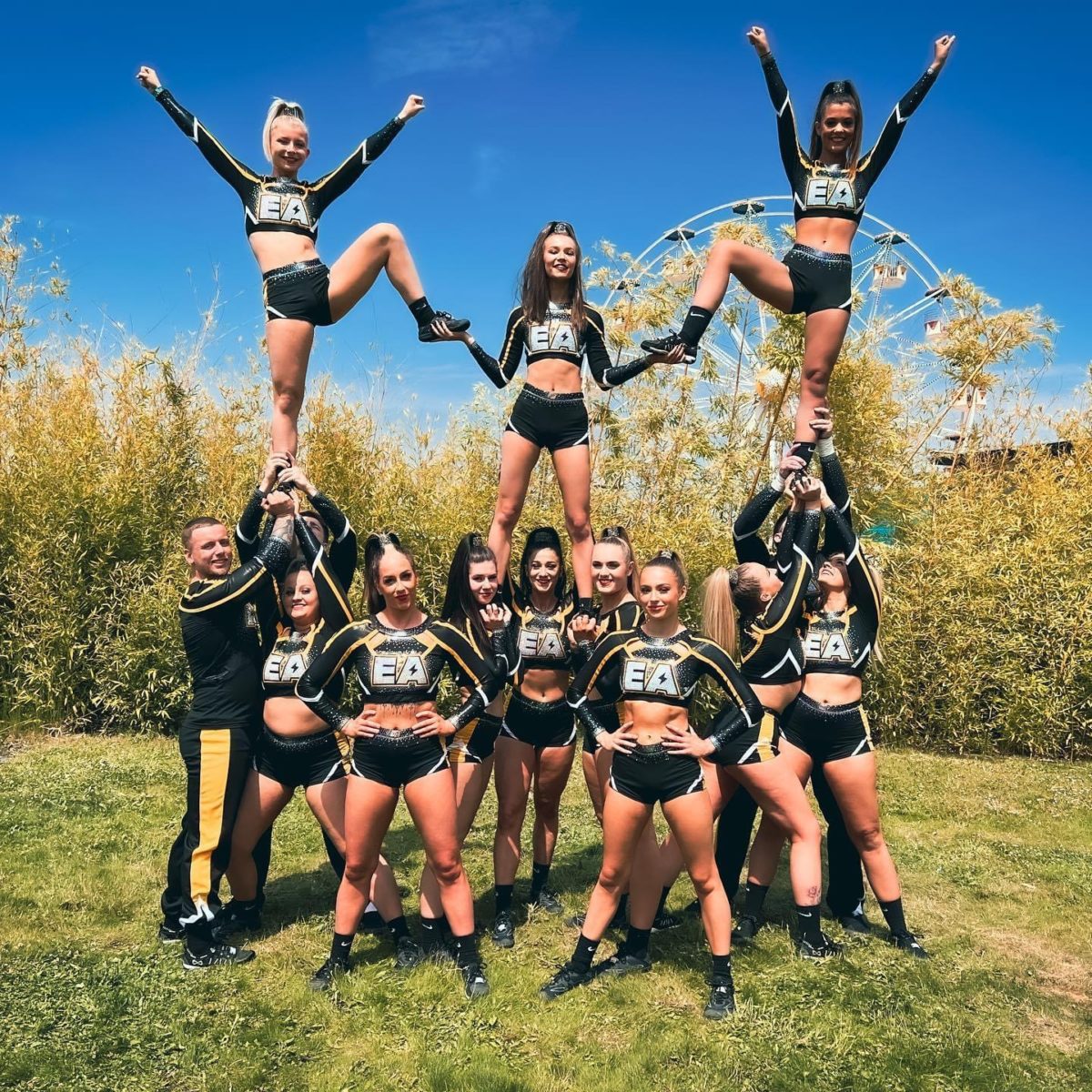 Routine completed, we sat and waited for the results. I felt sick, I couldn't even watch the screen. I had every faith that the team could do it, but it all boiled down to how the judges marked the routine. We finished fifth on day one (utter relief) but now we had to come back and do it all again the second day.
I scrutinised the score sheet and other teams' routines, seeing where we could make slight adjustments to scrape every…single…point possible. We were so close – I couldn't forgive myself if I didn't try and tweak the routine to make it score better.
Day two came, and when I tell you we were minute by minute running to a tight schedule I'm not joking. We had a team to get through a competition, back to the hotel, travel to Amsterdam via train then onto the airport to catch our flight home. There was no room for error.
I might also add at this point I had a five-week-old baby in tow – don't ask how we did it! Somehow we managed to get a new passport for our newborn in five weeks. I'm still in shock now.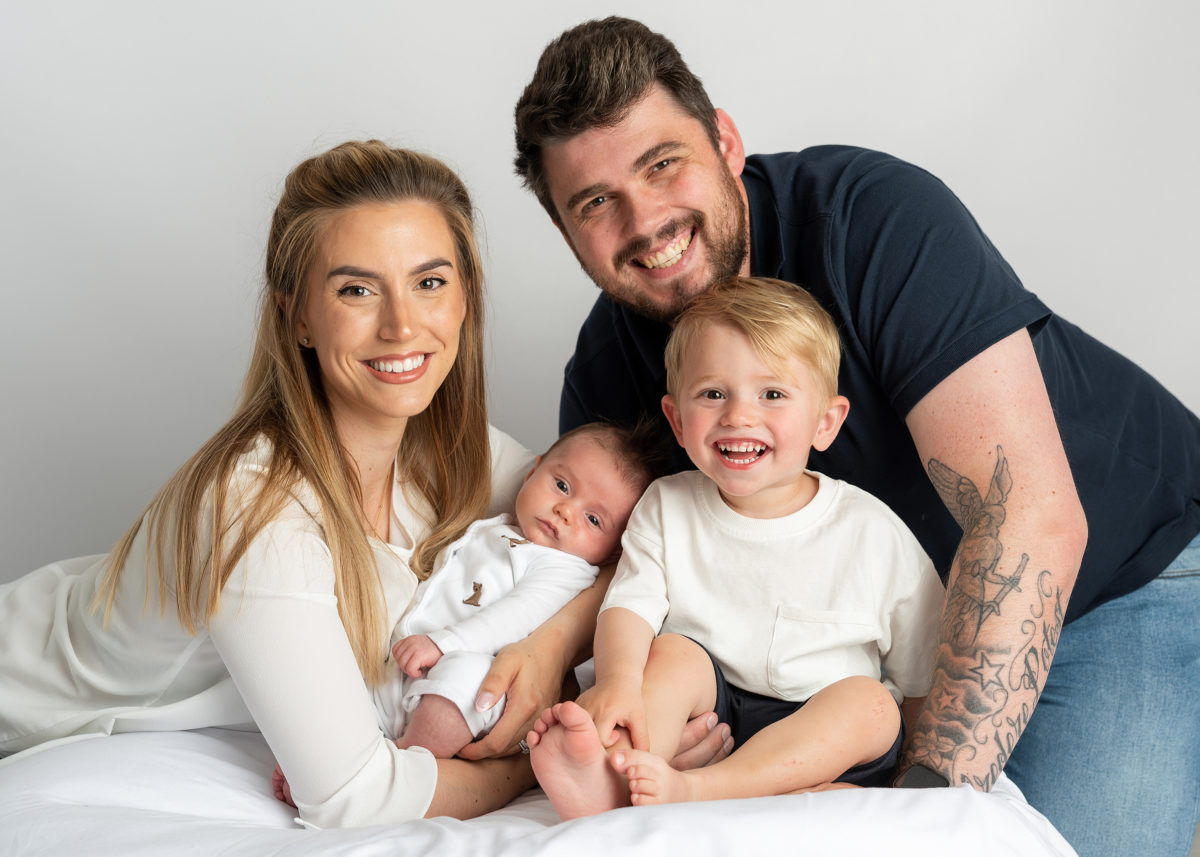 After we competed for the second time, we ran off the floor, grabbed everything and hauled ourselves into taxis to take us back to the hotel to collect our bags and onto the trains to the airport. Lewis stayed back with four athletes waiting for the results.
Results time. We all sat silenced in the taxi, streaming the results live online and on FaceTime to the group left behind. Fifth place, it wasn't us. Fourth place. No. Now Third…still not us. At this point I was wondering if we hadn't placed and there had been a mistake. Second place. SECOND PLACE AT THE EUROPEAN CHAMPIONSHIPS!
The minibus erupted, even the taxi driver started cheering.
Everyone was elated, athletes were crying and ringing their parents. I cried, again. We did it. We won a bid and earned our place. Finally. 
I knew it while I watched that performance and felt it all. They gave everything they could and left it all right there on that mat. Even now, writing this, recalling it all, I well up with pure pride and admiration for that team.
So, it took fourteen athletes, one baby and three spectators. 
And our story doesn't finish there. Although it felt like the end at the start of our fourth season, with the pandemic and the breakdown of the team, it was actually the start of something better and stronger. It took going through hardship to bring the team together.
Now, only several weeks out from the World Cheerleading Championships, with our team made up of original members from five years ago, our original mission is in its final stages.
It's nostalgic and wholesome – that feeling knowing you've come to a climatic point in your journey, building something from nothing, but knowing the best is yet to come.
I've always said this, and I'll say it again. I don't coach for the glory, the money (news flash, there is none; I volunteer my time and coaching for free) or for the thanks. If I did, I would have given up long ago or when times were hard.
But one thing keeps me going. It's them. Those athletes that turn up week in week out. Those that took the leap of faith. We want to give them this experience, reward them for their loyalty and thank them from the bottoms of our hearts for choosing us and believing in Evolution Athletics.
So, watch out Worlds, because we're coming…
The Evolution Athletics team is raising money to fund the trip to the World Championships. You can find out more about them on their website and Facebook page.