The terms 'sustainable' and 'slow fashion' can sound a lot like buzz words these days in the fashion industry. It is true that we are hearing a lot more about these topics, but that's because they are so important. The world is waking up to the impact of 'fast fashion' on our planet.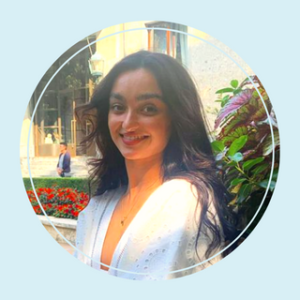 Guest blog: Emily Dey, owner of DEY Studios
Emily is the owner of slow fashion brand DEY Studios. She grew up in Middlesbrough and studied fashion at Teesside University. She recently completed a prestigious Modern Artisan project, creating a luxury fashion collection inspired by King Charles'  Highgrove Gardens. 
Have you have ever found yourself wanting to do your bit to make a positive impact with your clothing choices but don't know where to start? Worry no more because we're here to help. Below you can find different ways to create, style and invest in clothing that is not only super stylish but is also being a lot kinder to our people and planet.
We have put together two different outfits using only sustainable, small business buys, charity shop finds and up-cycles. The price points of each item vary but all are equally as beautiful and equally less harmful to the planet, setting you off on the right path for your sustainable fashion journey!
Outfit 1 – high end
Let's start with the DEY Studios 'Tallulah Suit'. DEY Studios is an independent, British slow fashion brand that I set up through the Launchpad FUEL programme at  Teesside University. Every garment is carefully handcrafted by me, using sustainably sourced or dead-stock fabrics.
DEY Studios' complete focus is on creating 'planet positive', beautifully made clothes that customers will treasure forever. Each item reflects the commitment to advance sustainability in luxury fashion, as well as preserving heritage textile kills and the planet for future generations.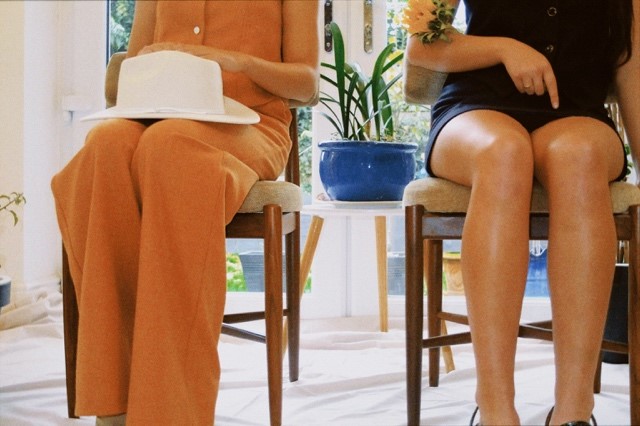 DEY Studios price point starts at £250 – £500. When you see beautiful handmade pieces, much like all of our small, slow fashion brands, you understand the craftsmanship, dedication to sustainability and love these brands have for their work. They are worth every penny!
Paired with the 'Tallulah Suit' is the beautiful 'Sanctuary Shirt' from Isabelle Pennington-Edmead. The brand is an ethical womenswear and fluid brand, based and made in the North West of England for bold fashion-forward customers who care about ethics and want transparency from the businesses they buy from.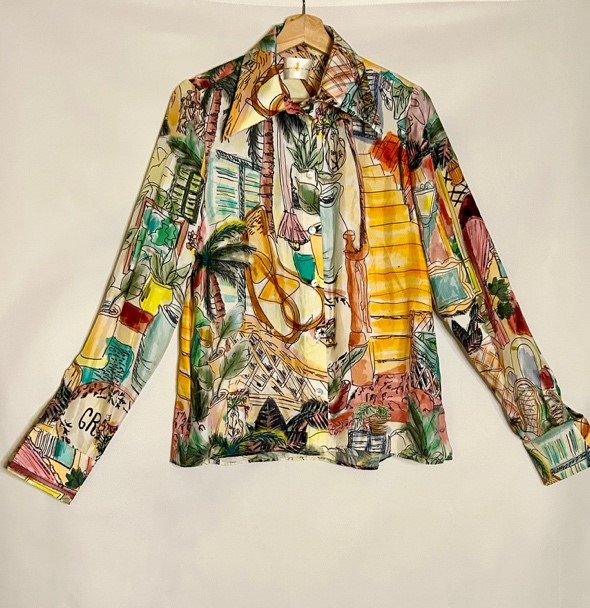 The process of design, manufacture and print design are all done by Isabelle in-house. All printed fabrics are sourced ethically and printed in the UK. The designs show a celebration of Isabelle's mixed heritage being both Caribbean Kittitian and English, with her agricultural rural roots. The Isabelle Pennington-Edmead 'Desiderium' collection ranges from £45 – £540.
To finish off the look, I put together some amazing boots and a gorgeous 100% leather trench coat to go over the top. The coat was a steal at £25 from Marie Curie charity shop in Middlesbrough town. The boots were £12 from Age UK on Norton High Street!
Outfit 2 – budget
Next up is a fabulous find from Oxfam charity shop on Yarm High Street. This suit is definitely a statement piece. For the whole set it was just £15! Originally a men's, 100% wool suit from Next – this piece just needed a few minor tweaks to become the ultimate power suit.
By taking in the trousers at the waist, they turned into the perfect pair of high-waisted tailored trousers. There are a number of tailors and alterations services in the Teesside area. This kind of alteration would start at around £10 – £15.
I paired the suit with some black leather block heels from a charity shop in Middlesbrough town centre that cost only £5!
This outfit proves that you don't need a big budget to make a statement. Charity shops can be a great place to get your fashion fix if you're prepared to rummage and get a little creative. 
Like these? You'll love these brands to help you make more sustainable choices.
If you like any of the brands or pieces above, here's a list of amazing brands that could help you become more sustainable in the future! Or if they aren't your style, make sure to check out all the local charity shops – gorgeous, affordable fashion and all for a good cause.
EROSA
"EROSA is a luxury womenswear brand based in the North-West. Designed to celebrate the beauty of the human body and empower, EROSA draws inspiration from the world around us and the human experience. Focusing on craftmanship, innovation and fabric, EROSA's approach to design and production creates a modern feminine wardrobe with an edge."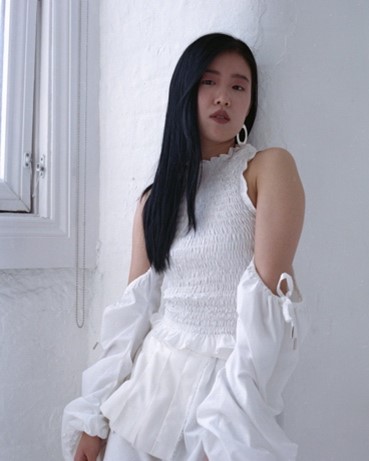 We love EROSA's innovative approach to sizing, too. They get that the sizing system as a whole needs to be revolutionised, so they threw out the rule book. Their sizing system removes number sand restrictive labels, and replaces it with a simple, colour-coded system that takes into account the diversity in body shapes.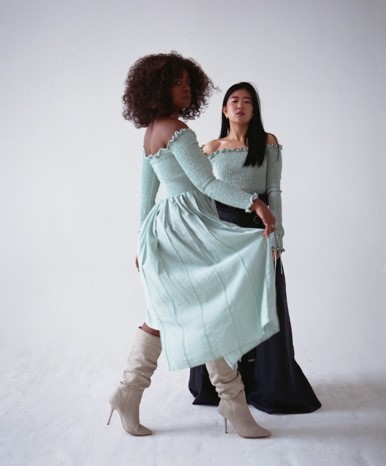 Ellipsis
"Ellipsis believes in slowing fast fashion by creating unique timeless garments to a high quality. Ellipsis creates the small sustainable wardrobe for women who can own only a few items and be able to create many outfits to take her from day to night. Our mission is to make sustainability seductive, to create the small sustainable wardrobe and to highlight the importance of high-quality garments."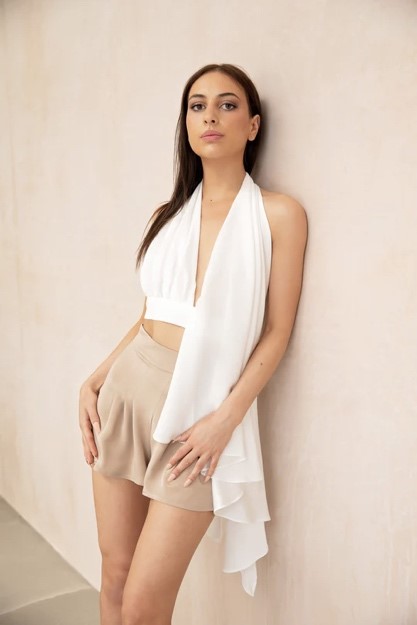 With Love Evie
"With Love Evie is a British, slow fashion brand. Each aspect of the business is sourced and made in the UK. Everything from fabric sourcing and designing, pattern cutting, manufacturing, social media, admin, packaging – you name it. It's completed by myself, Evie. Along with my small team of local seamstresses here in my studio shed in Lincolnshire."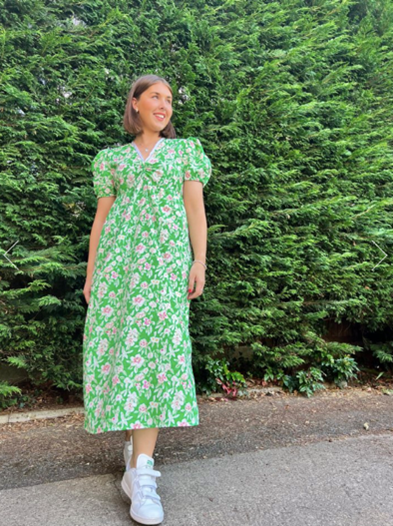 More information
To find out more about Emily's business, DEY Studios, check out her website. You can also follow Emily on Instagram and TikTok.
Learn more about Teesside University's Launchpad FUEL scheme.
Would you like to write a guest blog for Talking Teesside? Get in touch at communications@tees.ac.uk.