With spring almost in touching distance, many of us are starting to think about spending time outdoors again and enjoying those longer evenings.
Picture it now: pink skies, al fresco pizza, cold beverage in hand… Possibly cuddled up under a blanket or patio heater (it is England after all).
But what if you don't have much outdoor space? These ideas will show that with a little imagination, you can turn any space into your very own sanctuary.
1. Alleyways reimagined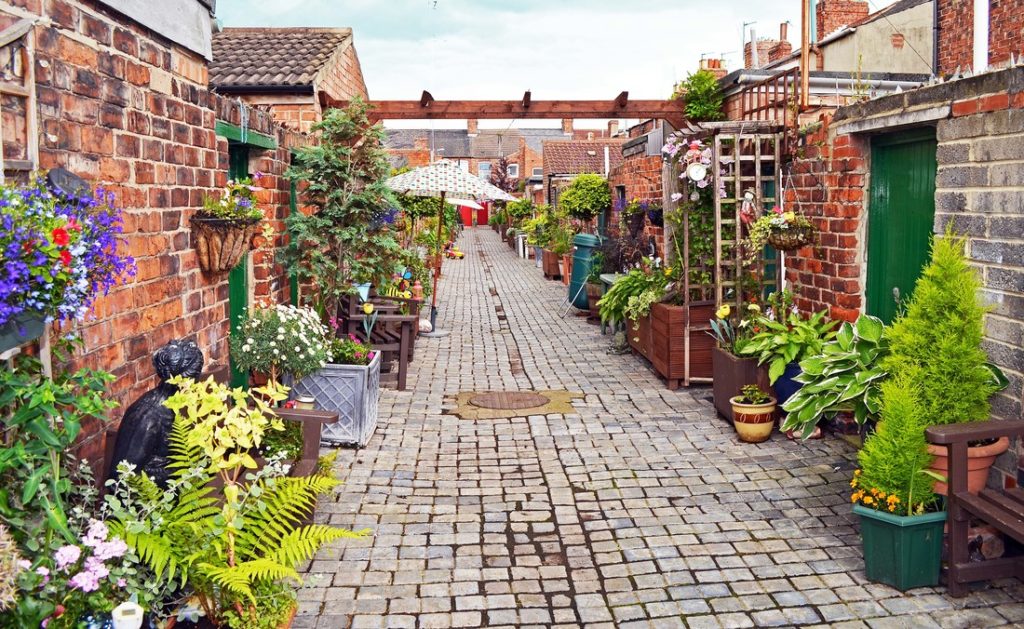 The health benefits of spending time in nature are well known, but if you don't have your own garden, it can be tricky to find somewhere to relax. Well, some Middlesbrough residents have found an innovative way to create their very own outdoor sanctuaries.
Working with the Streets Ahead project, several alleyways in the Gresham area of the town have been transformed into social garden spaces full of vibrant plants, colourful paintwork and relaxed seating for residents to enjoy. Together, they have created beautiful spaces to enhance the wellbeing of their communities.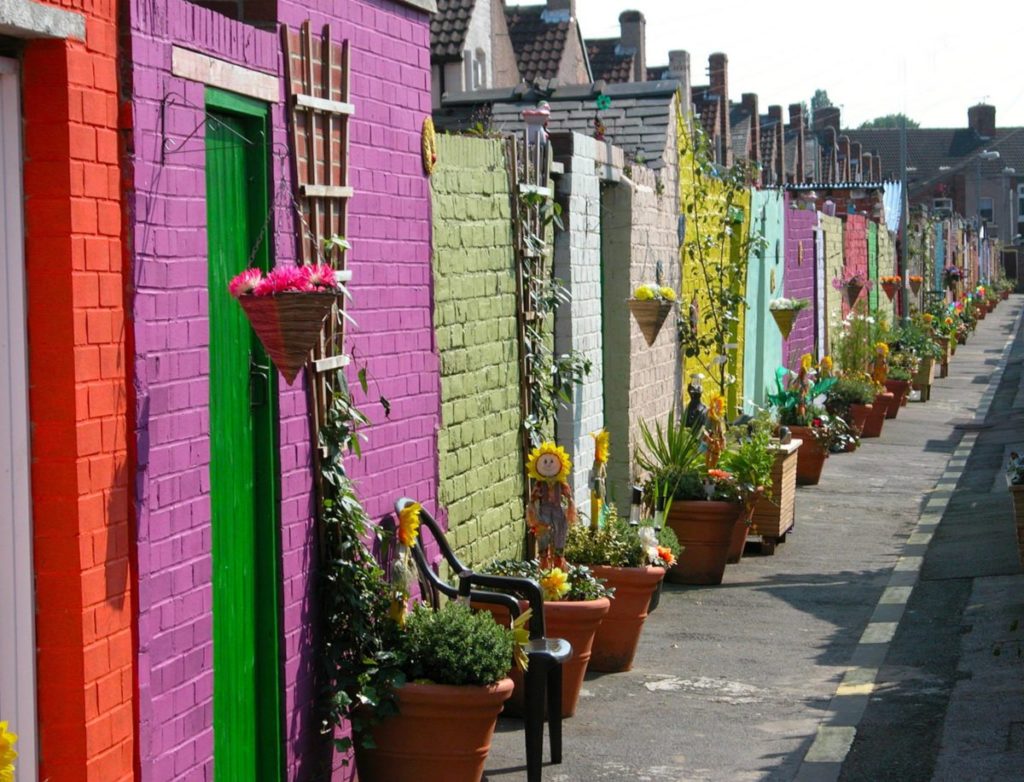 Rennie from the project said, "The Alley Project has helped residents turn unused and unusable alleys into vibrant, friendly and pleasant places to socialise and enjoy green spaces."
If you live locally and fancy transforming your alleyway, you can find out more about the project here.
2. Lively yarden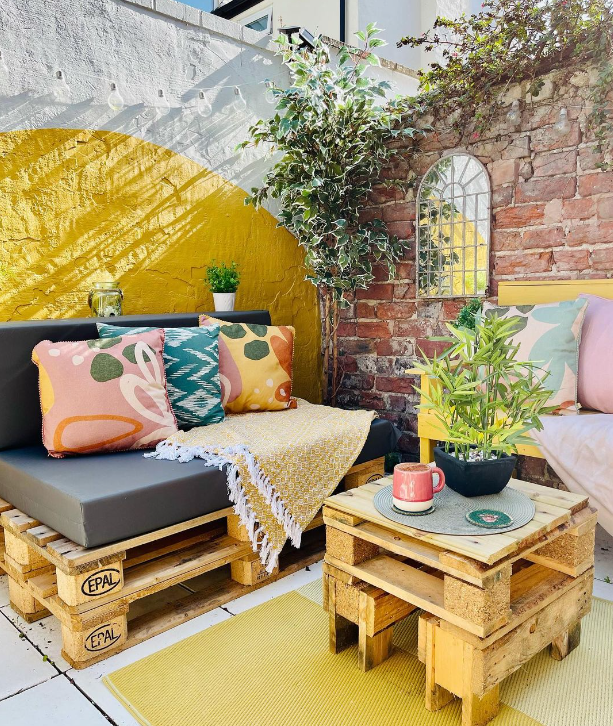 Turn your tired yard into a lively yarden with some clever accessorising and planting. Regardless of the size of your outdoor space, there's always room for pops of colour and stylish furnishings.
Take this beautiful space by Blaise (our_townhouse_by_the_sea). Painting the brick wall brings year-round colour and transforms it into a vibrant area to relax and socialise with family and friends. The upcycled furniture is made from simple pallets and seat cushions, offering an affordable and versatile place to sit. Meanwhile, the addition of a mirror enhances the feeling of space and creates a gorgeous feature.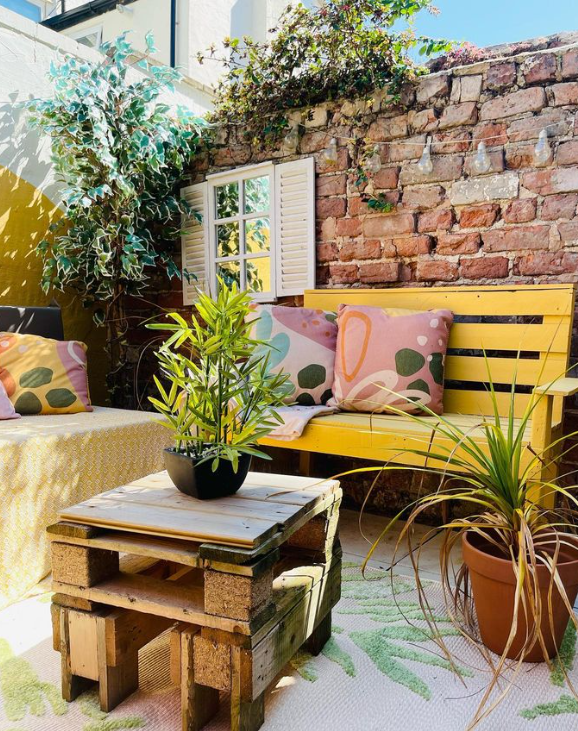 If you don't have lots of ground space for flowerbeds, think about adding climbing plants to your yarden, such as ivy, wisteria or clematis. It's a great way to soften the look of brick walls and bring life to your space.
3. Green bin topper
One thing that frustrates many people is having wheely bins cluttering up your outdoor area – especially if you already have limited space to begin with. But you don't need to continue to suffer those unsightly views!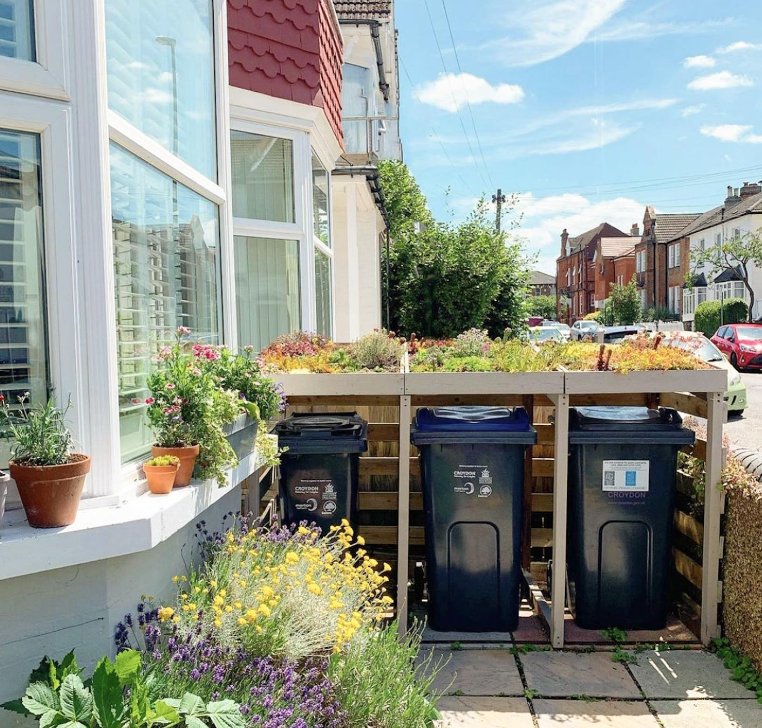 Home interiors blogger and DIY extraordinaire Mel (@littleterracedhouse) came up with an innovative design solution to disguise her bins at the front of her property. Using a simple wooden frame to fit around the bins, Mel created planters to sit above as a mini 'living roof', bringing a welcome pop of greenery and adding to the biodiversity of the front garden. Mel's living bin shed even featured on BBC 2's Gardeners' World in 2021. Amazing!
4. Cosy balcony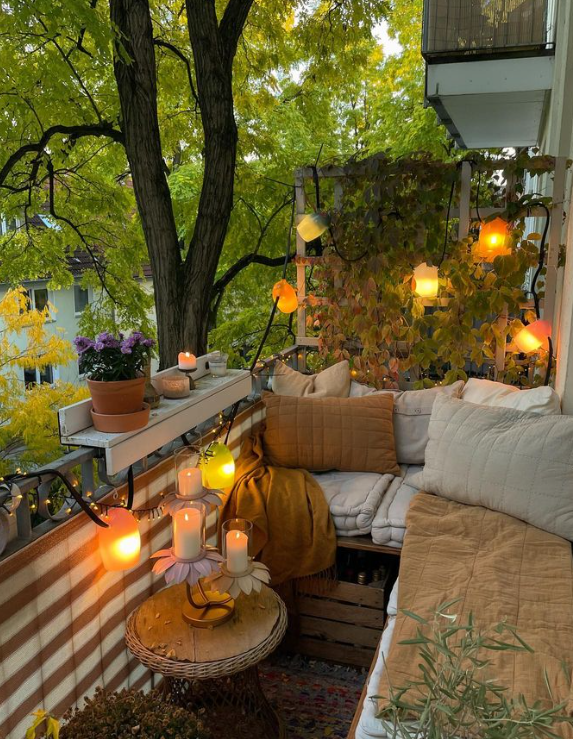 If your flat has a small balcony, you might think you can't do very much with it. Think again!  This beautiful outside space by interior design student Anna (@dielenliebe) offers a cosy and inviting escape from the world below. With soft furnishings and warm lighting, it's giving me all the feels!
You can turn your balcony into a destination with a few simple touches. Think lanterns, solar-powered string lights, and comfy cushions. Hanging baskets with colourful annuals are also a great idea to add a pop of colour. In the warmer months, you could even bring your houseplants outside to enjoy the air and dress your space.
5. Yarden bar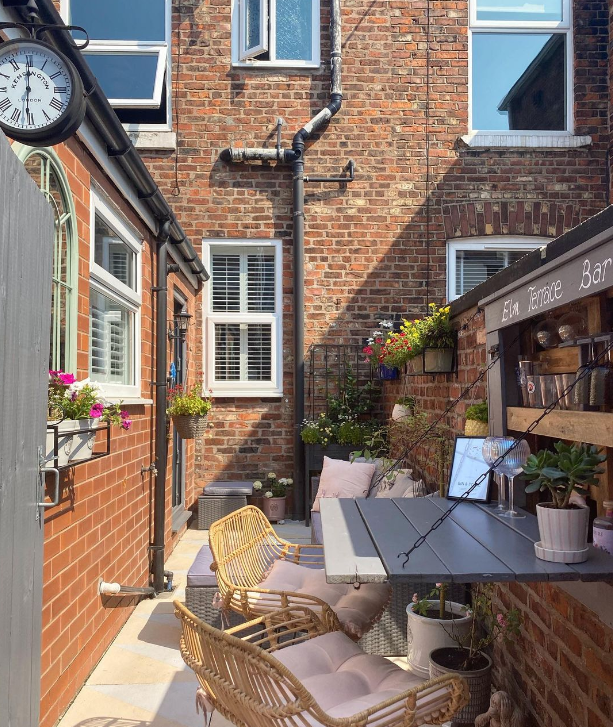 An outdoor bar will create a brilliant feature that will ensure your yarden is the talking point of all your friends. But even if you don't have much space, Imogen (@elm_terrace_interior) has proven that size is no barrier to having a good time!
An upcycled bar made from wooden pallets brings the party to Imogen's yarden. It's mounted on the dividing wall, and it can be folded away to free up all-important space. The wall-hung planters are a great touch too for adding pops of colour to the area. What's not to love!
6. Pallet planter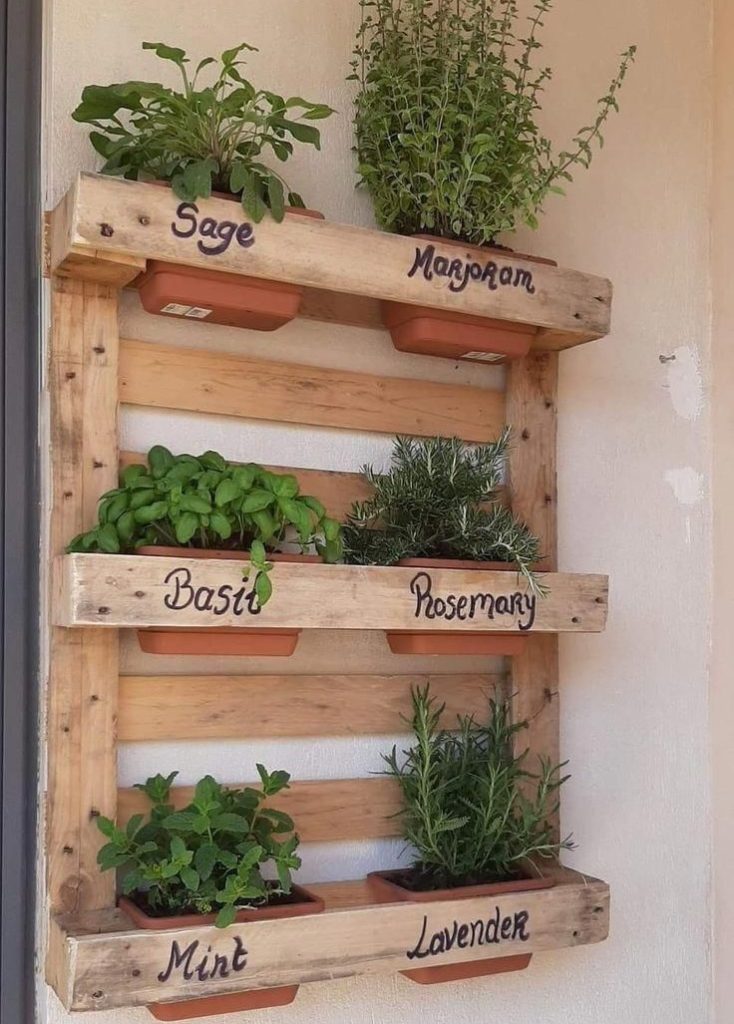 If you don't have a lot of square footage outside, think vertically. A tall planter is a great way to make the most of your space and introduce some greenery.
Think about upcycling a pallet to house plants and herbs. You could fix it to your fence or wall to create a lovely backdrop that's practical too. Growing fragrant plants like basil, mint, rosemary and lavender is great for the senses, helping you to unwind after a busy day. Not to mention you can add them to your dishes with ease!
7. Pretty window boxes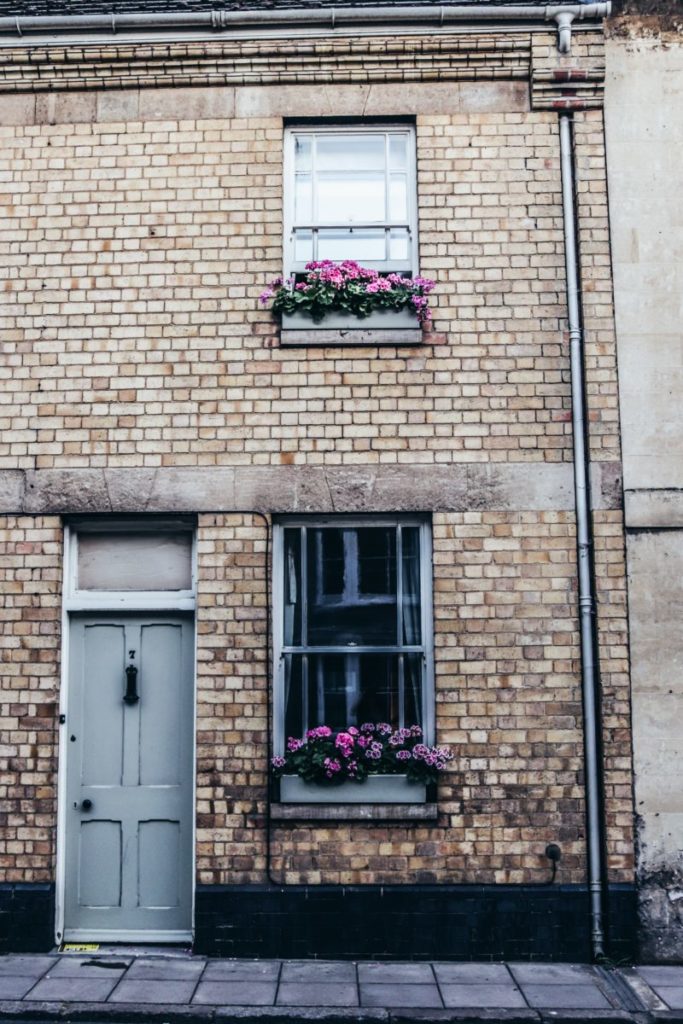 There's a lot to love about the humble window box. Perhaps something you more commonly see on the continent, window boxes offer a brilliant way to add some colour to the outside of your property. But more than that, they can be used to grow herbs too, which offers brilliant easy access for cooking.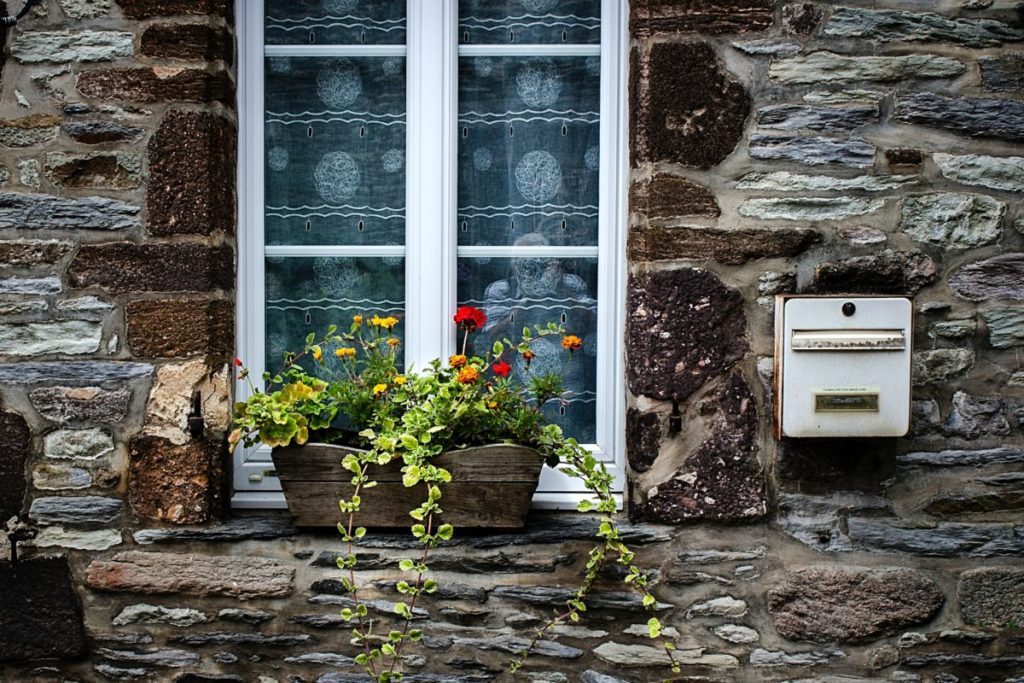 Bear in mind that they will need regular care and attention to keep them at their best. Planters tend to dry out more quickly than plants in a garden flowerbed, so you'll need to keep on top of the watering and trim back the faded blooms to get the most from them.
So, I hope you've been inspired by these glorious outdoor spaces. Time to get ready for summer!