North Eats for Teesside University 2021
North Eats (instagram.com/north__eats) began back in July 2019 as two huge foodies and we started the page as a way of sharing all the food photos we've collected, this resulted in an increase of followers and the start of our page filled with food recommendations and the best places to visit in the North East. We focus on promoting local and independent businesses and exploring new places as it's more important than ever to shop & support local.
If you're after a filling lunch or something sweet we've got you covered. We have tried and tested the best food spots at Teesside University and here are our top places to try: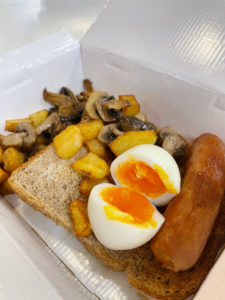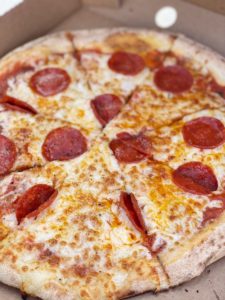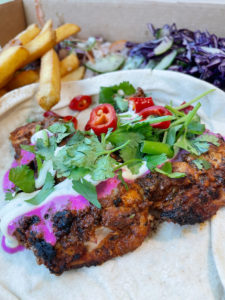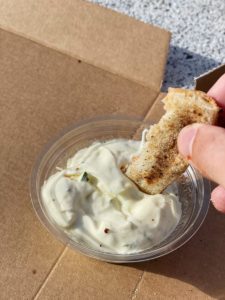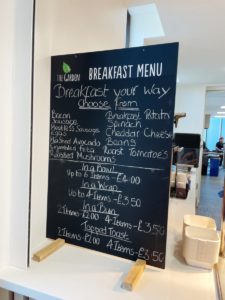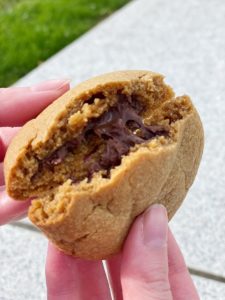 Breakfast – Garden, Business School
Our first stop on campus was breakfast at The Garden located in the Business School offering a wide breakfast menu including build your own breakfast bowls, wraps, and topped toast. We were recommended to try the topped toast with toppings of mini potatoes, mushrooms, soft boiled egg, and sausage. This seemed the ideal place to visit for your tasty grab-and-go breakfast or if you have more time on your hands you can sit in.
We were interested to hear about the lunch options that specialise in Indian and Asian cuisine making their curries from scratch with whole spices and authentic ingredients. They have something for everyone and cater for vegans and veggies too.
Pizza – strEAT, Student Life Building
Next stop was strEAT and wow what a fantastic addition to the campus. It is the newest outlet bringing Instagram-ready street food to students, it was busy with a buzzing, vibrant atmosphere. Who doesn't love pizza? strEAT serve delicious freshly homemade stone-baked artisan pizza prepared in front of you and middle eastern flatbreads, grilled kebabs, and house salads.
As huge pizza fans and having tried our fair share of them, we were really impressed as they were fresh and delicious at student-friendly costs. We opted to try pepperoni.
Vegan or veggie? They've got you covered too with vegan margarita available, we also spotted a cold option of vegan sausage and onion chutney ciabatta sandwich which looked delicious.
Top tip – we recommend a garlic and herb dip for the perfect crust dipper!
Flatbreads – strEAT, Student Life Building
Having already looked at the @teessidecatering Instagram prior to visiting, we knew we had to try the flatbreads as they looked amazing. We opted for the grilled tandoori spiced chicken served with a warm flatbread, fries, salads, fresh herbs, garlic mayo, and yoghurt dressing. It was so tasty and something different from your normal lunch, we would definitely recommend. Beetroot Falafel Flatbread being their vegan option, that also was going down a storm.
Cookies and doughnuts – strEAT, Student Life Building
Gooey, oozy, stuffed cookies…(have we got your attention now)? The strEAT NYC cookies are stuffed full with Nutella, Biscoff, or chocolate and we also tried a chocolate doughnut which is perfect for something sweet after lunch. We recommend if you have any spare cookies taking them home and microwave them for 10 seconds and they go gooey and are perfect to have with a cuppa. If cookies aren't your thing, they also do amazing-looking cheesecakes.
In all, the food is very high quality for the very reasonable price you pay, the staff are so friendly and helpful and even recommended things for us to try.
The food we tried is just a fraction of what the Teesside Uni campus has to offer and we recommend you check out their full menus and other food spots such as The Learning Café, The Nest, 79, and The Sandwich Station.
Let us know what your favourite meal is by tagging Teesside on Instagram at @teessidecatering and @teessideuni.
By North Eats.