Junior Masandi studied BA (Hons) Marketing and Advertising Management graduating in 2013 and MSc International Management and Marketing graduating in 2019 at Teesside University. He now works as Customer Success Manager at Filed, a AI marketing automation solution developed to help improve Facebook and Instagram campaigns. Here Junior tells us about how sport played a big part in his time studying at Teesside University.
Ever had a bond with somebody that you felt was unbreakable? Ever felt like some things should just never end? Ever wondered how lucky you are to be doing what you do with the people you love? Well I have and this is my story…
I was the typical awkward student. I walked into that first lecture – late as usual – and saw 60 strange faces turn to stare. Just my luck! If it wasn't for that extra red light or the late 63 bus down Linthorpe Road, I could have blended in like everybody else. Anyway, I was here in this large echoing hall wanting the ground to swallow me up. To be totally honest, I can't even remember much of the first few days, but what I do know is that I decided to pick myself out of my dingy bedroom and make one of the best decisions I could for my University experience – football trials.
Don't laugh but it was so cold I remember wearing tights under my clothes, probably not something a lad like me should admit, but whatever, right? I saw a sea full of competitive faces flushed pink and thought what am I doing here? But before I could scurry off the field we were grouped and made to play.
Fast forward three years, it's the 80th minute of the British Universities and Colleges Sport football final games and my heart's pounding out of my chest, the sweat dripping from my head and we still need another goal to win the league. The lads I had grown so close to, made the biggest bonds with and shared some of the best memories were all so close to giving up. But just when hope was fading and energy was draining, Luke, the captain of our ship, managed to pull it out of the bag – with a dodgy ankle and a poor sense of humour (or the other way around) he scored the last goal of the season.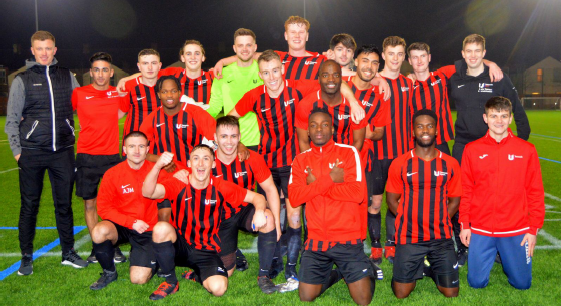 I'm not here to gloat and boast about the sweet sensation of celebrating with my new proclaimed family or the glory of winning the league on home turf. I am here to chat about how Teesside University clubs and societies can help you. It may be something you're trying as a half-hearted effort or the promise you made to your long-lost summer body – take it from me, there's something for everybody!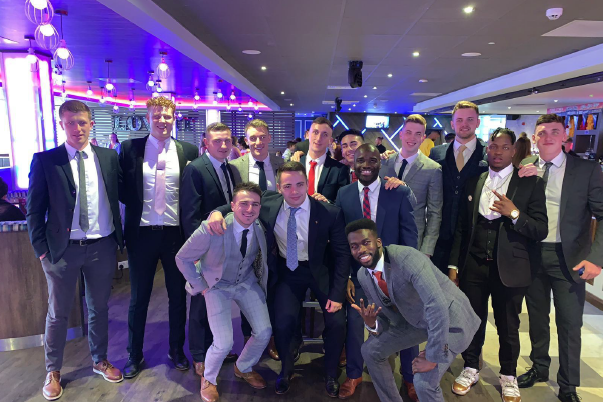 Whether it's travelling across the country with your best friends to compete, or finally meeting people who are the peanut butter to your jelly or the avocado to your eggs, honestly, consider joining a club or society. You might find football more boring than your 9am Harvard referencing lecture, but that's not to say you won't enjoy the dance society, music society, Disney society or even the animation society (there are tonnes more by the way!).
If you're unsure about fully committing to joining a society there are also other options – more chilled kick-around sessions on Tuesdays and Fridays. You can go with your mates or on your own. It's a great way to have fun, get fit and meet new people without the commitment of a regular club or workout. It's free and there's no need to book.
From networking to travelling and opening huge doors for my future success, I have met lifelong friends and expanded my opportunities. Everybody knows university can be a daunting place but getting involved with football helped me create long-lasting friendships, develop teamwork skills, leadership skills and evolve my public speaking at events. It has benefited my CV and given recruiters something to talk about at interviews, but it's also allowed me to become a proud collaborative member of the alumni programme.
If it wasn't for getting involved with the sports society, my mental and physical health may have been worse for wear and my social life could have been as dull as the Teesside weather. Getting out to keep fit or to pose in my birthday suit for a charity calendar (yikes!) allowed me to recharge my batteries and be part of a family away from home.
It's funny to look back and see that, as an awkward first year student, I didn't realise that I was just one kick away from a completely new path, a completely unique experience and an unforgettable time at Teesside University. So, do it, take that shot, push yourself out of your comfort zone, get involved and become somebody you are proud of.