Life is busy, so it's easy to think that giving ourselves a moment to unwind is a luxury we don't have time for.
But it's actually an essential part of looking after our mental wellbeing, helping to relieve stress, improve sleep and boost our mood.
We've paired up with Brengle the Therapy Dog, who is taking us through his ultimate guide to relaxation…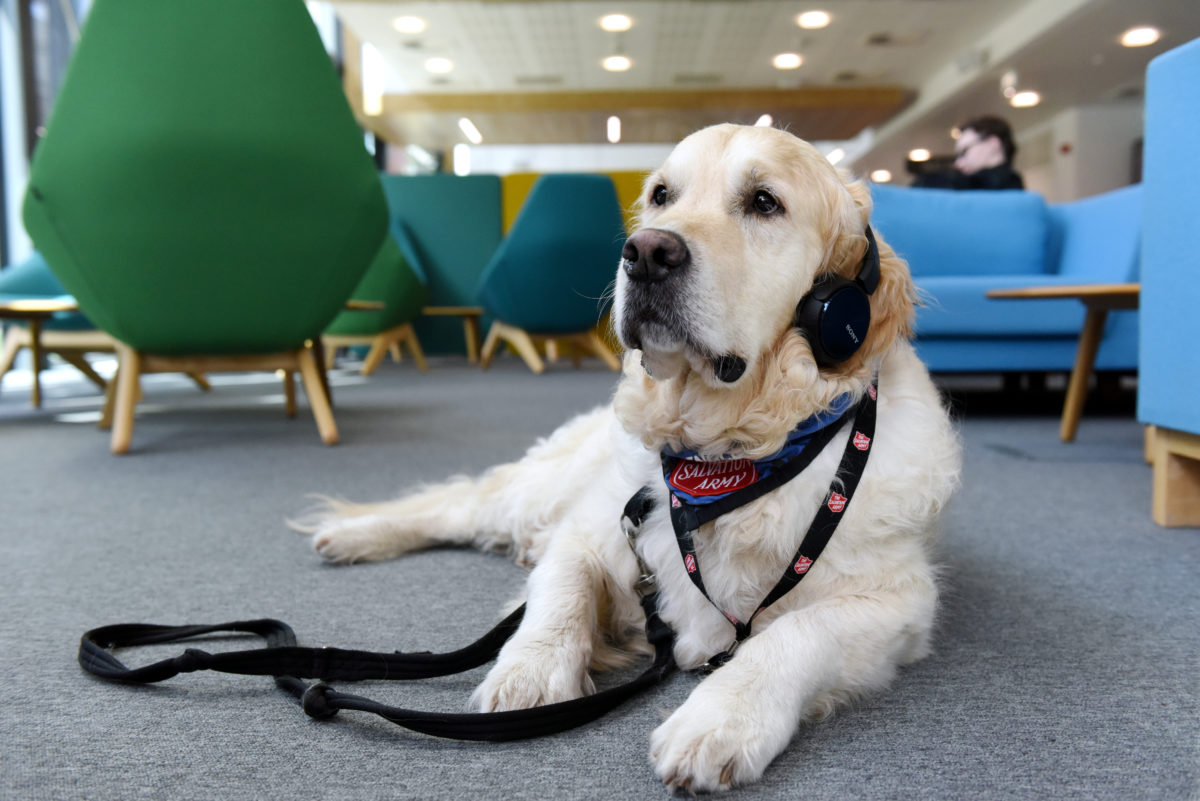 1. Listen to music
While calm, classical music may not be your jam, research has shown that listening to it can help to relieve stress, tackle insomnia and ease symptoms of depression. Why not try Spotify's Classical Essentials or escape into the chilled vibes of the Relax and Unwind playlist?
If it's a mood boost you're looking for, we suggest playing something upbeat. Check out The Ultimate Happy Playlist on Spotify for some inspiration.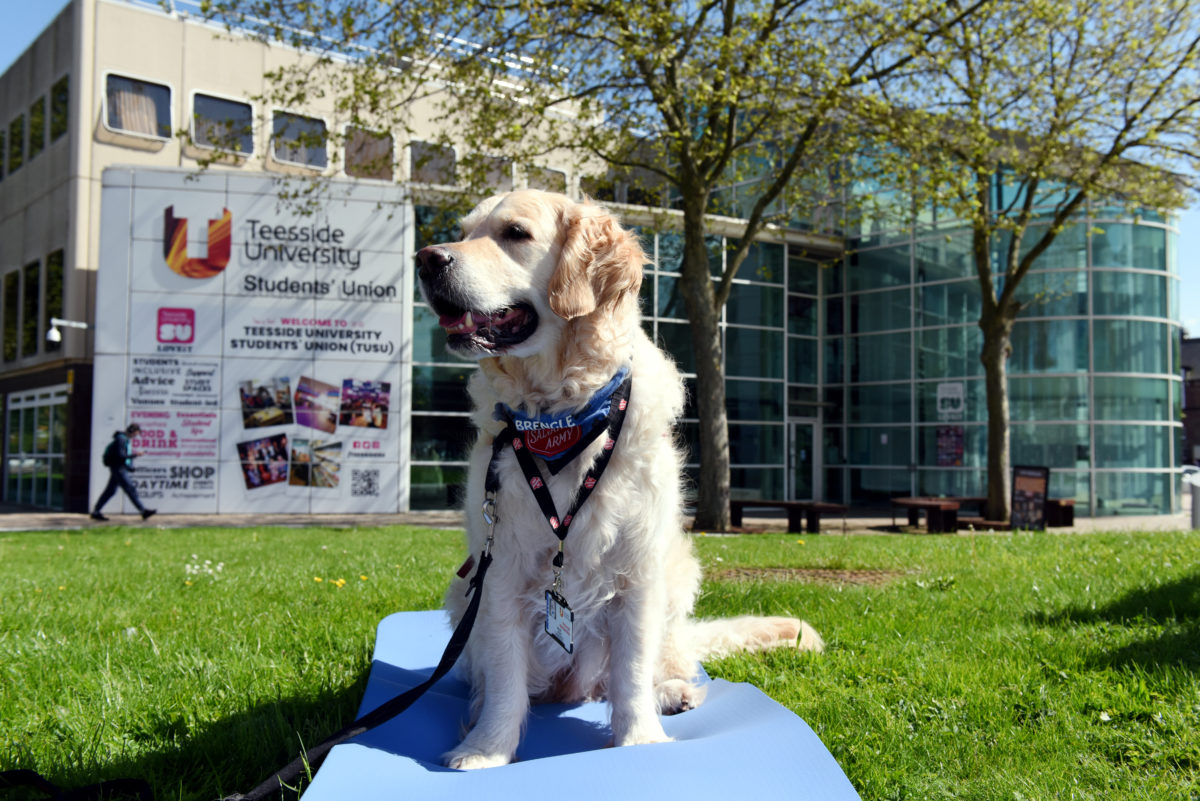 2. Try yoga
Even if your downward-facing dog pose isn't as good as Brengle's, yoga is great for physical and mental wellbeing, improving flexibility, balance and posture. The focus on breathing and meditation also makes it an excellent way to find your calm.
If you're a beginner, get into yoga with The New York Times' round-up of yoga poses for everybody and see if it works for you.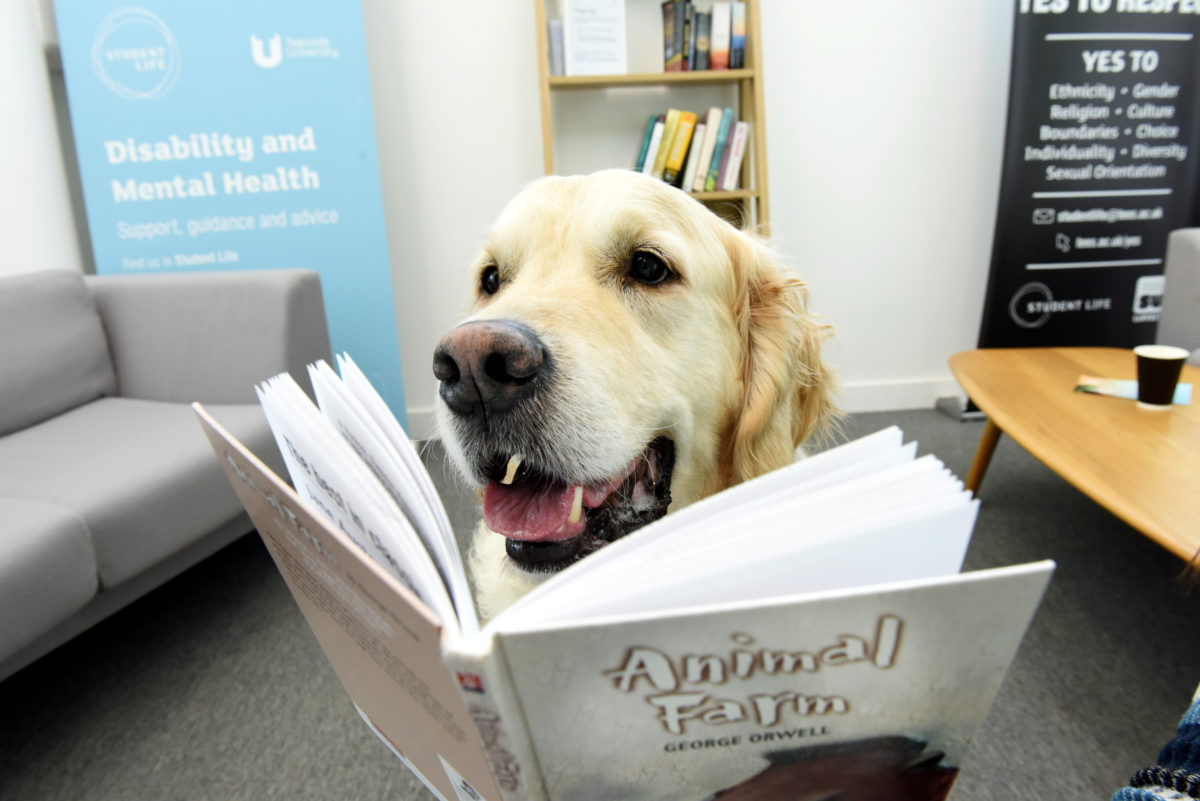 3. Get lost in a book
Reading can be a very effective stress reliever. It's even being recommended by some healthcare professionals and psychologists as a treatment – bibliotherapy – for those showing symptoms of depression.
And it doesn't just need to be self-help or factual books either. In fact, fiction can provide a welcome escape from reality, allowing readers to leave their busy schedules and worries behind to join a fantasy world.
Here, Brengle opts for Animal Farm, but there are plenty to choose from. Find out more about the benefits of reading from bibliotherapists, or check out Insider's recommendations for the ultimate escapist reads.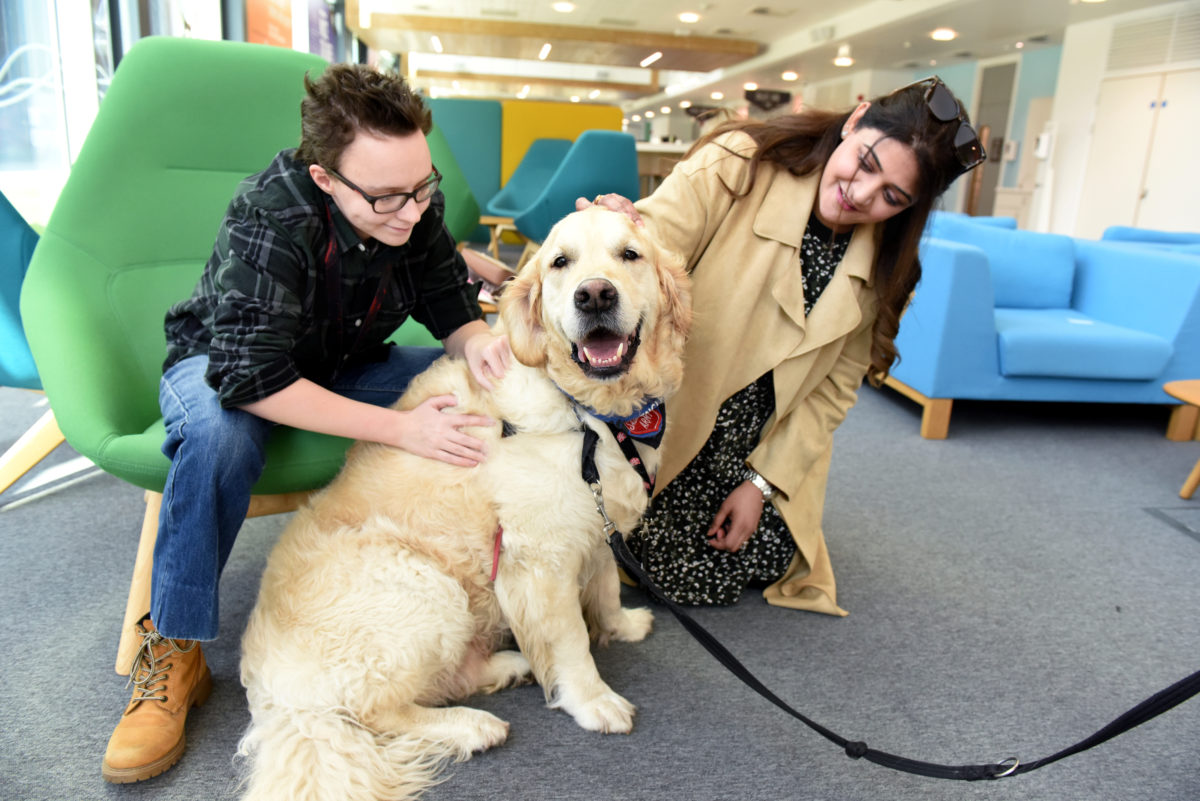 4. Hang with friends 
Socialising regularly offers a number of benefits. It gives people opportunities to have fun with others, share experiences and build support networks, while combatting feelings of loneliness and isolation.
And there's plenty of things to do and places to go in the region. Have a look at The Gazette's top 70 suggestions for some ideas on what to plan for your next hang-out session.
You should remember to schedule some alone time too, which is also important for maintaining mental wellbeing.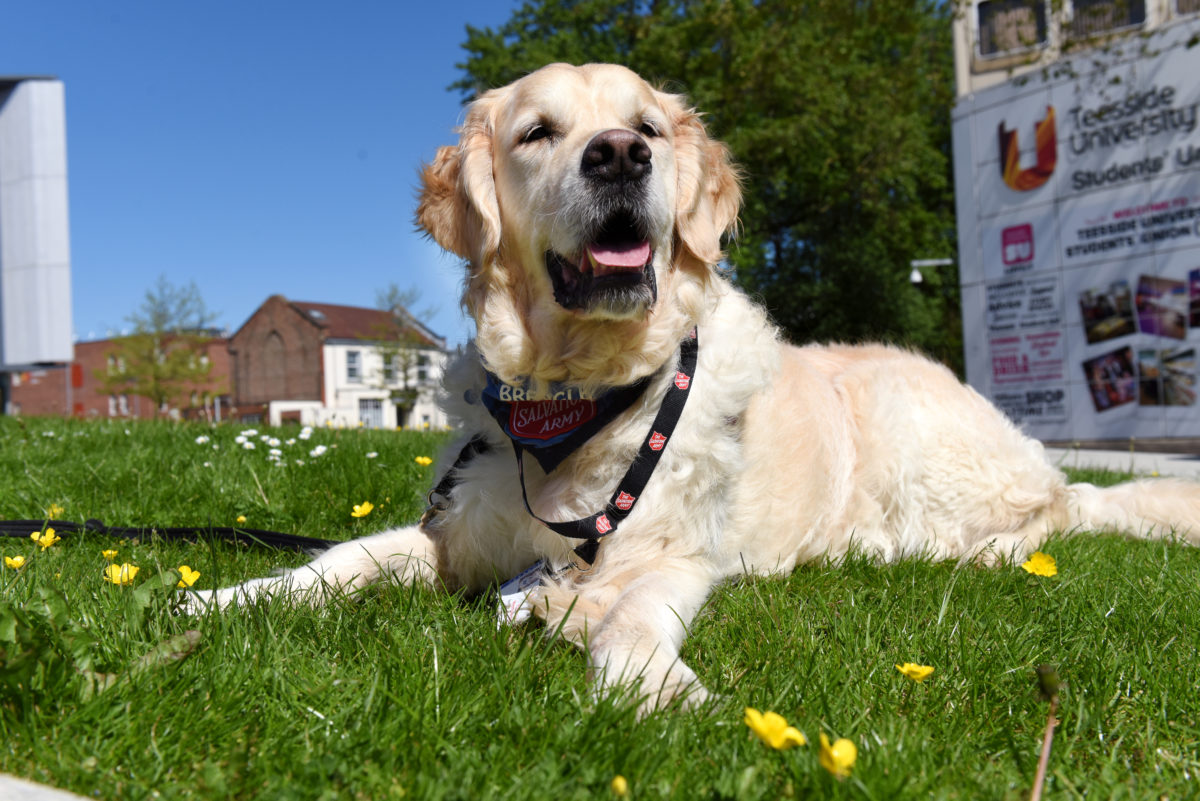 5. Walkies 
As well as the obvious physical health benefits of getting active through walking, it's also great for mental wellbeing. According to Bupa, getting your steps in can help with stress, anxiety, depression, sleep, mood and much more.
So if you're feeling like you need to unwind, stepping outside for a nice walk (or walkies in Brengle's case) is a great option. Talking Teesside even has some recommendations for scenic walking routes you can enjoy around the region.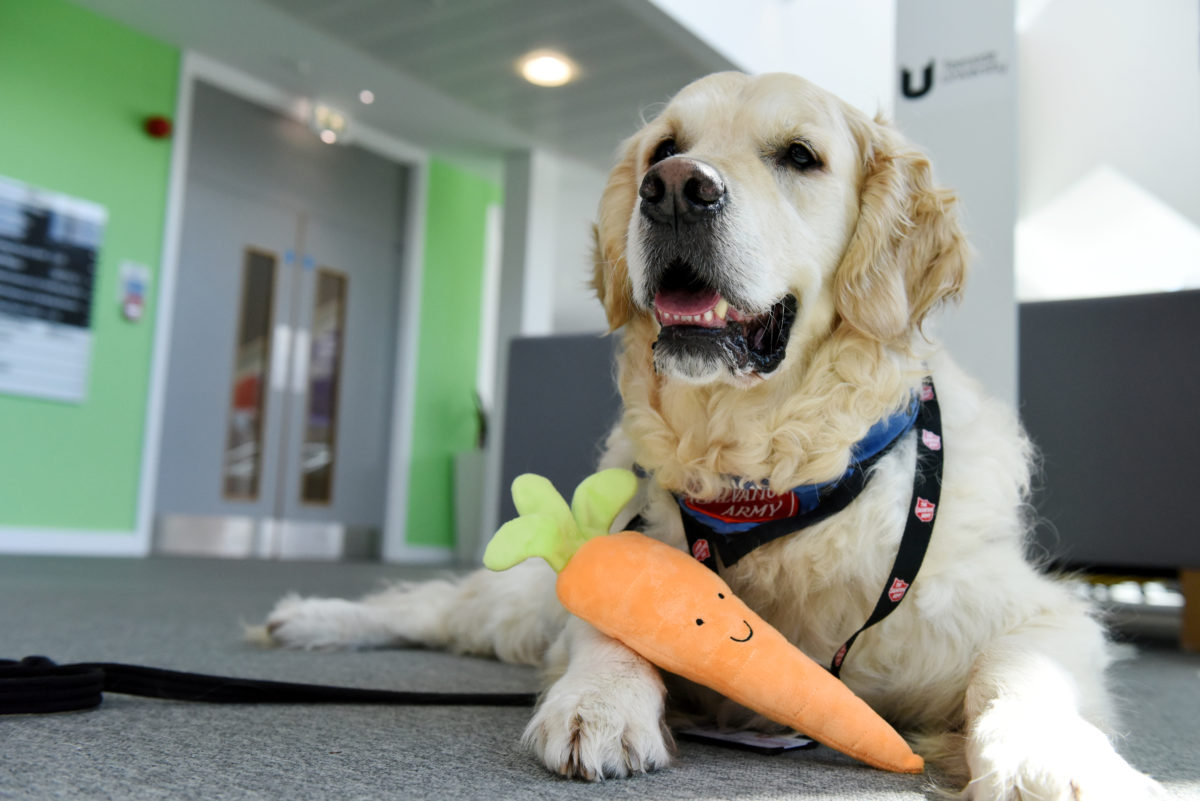 6. Grab a healthy snack
While eating more junk food can feel like a nice distraction from stress due to it stimulating the release of 'happy hormones' in our brains in the short term, eventually it can actually make us feel even worse. Research around this has revealed a link between processed foods and depression.
Eating regular meals and opting for whole, natural foods helps with energy, mood and fatigue according to BBC Good Food, which also emphasises the importance of getting your five-a-day. And if you want to get the best out of your veggies, check out our blog post about how to get more goodness from greens.
That's not to say we can't enjoy treats – cutting out junk food entirely isn't a sustainable option for a lot of us, myself included. It's all about striking the right balance.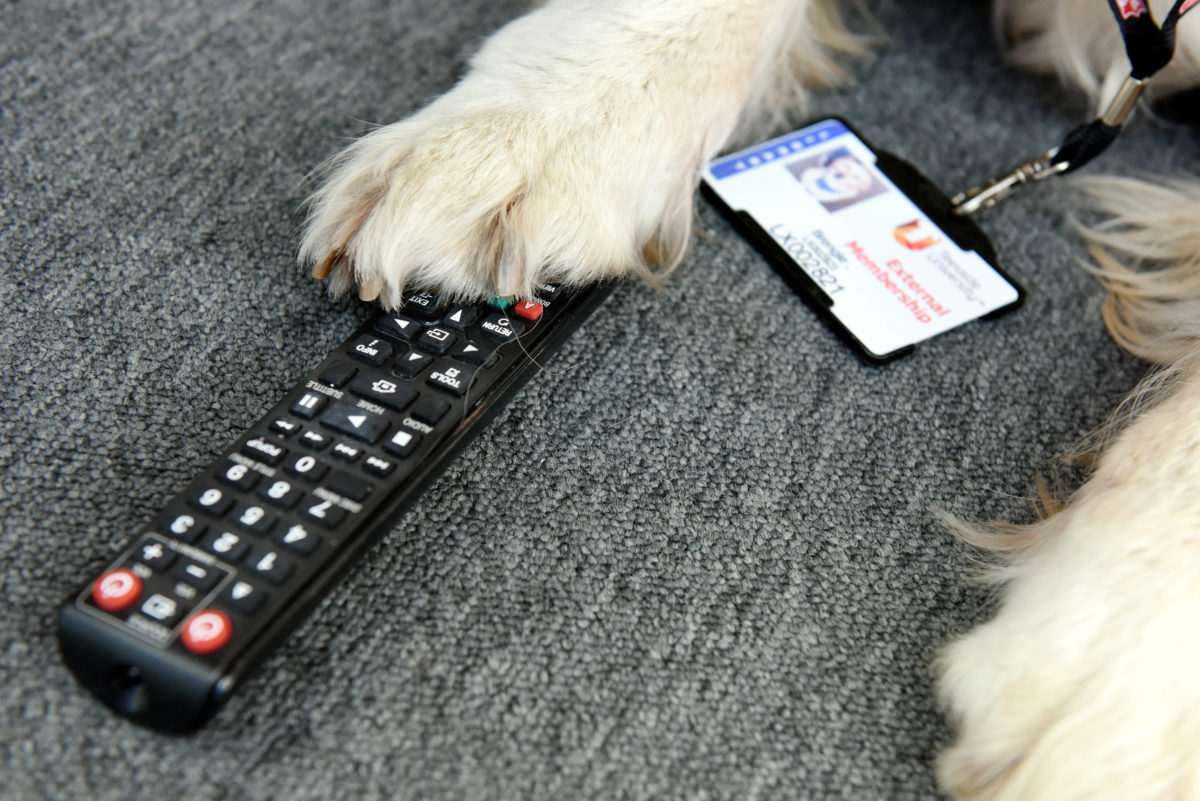 7. Watch some TV 
Like books, TV provides an opportunity for viewers to escape from their jam-packed to-do lists and immerse themselves in something new. 
And while binging too much isn't so good, research suggests that spending a little bit of time watching calming, funny or uplifting programmes along with other activities such as getting active and engaging with hobbies can be beneficial.
My go-to, easy watch when I need to recharge is The Office, but you can check out Time's list of the best shows to see while you're stressed.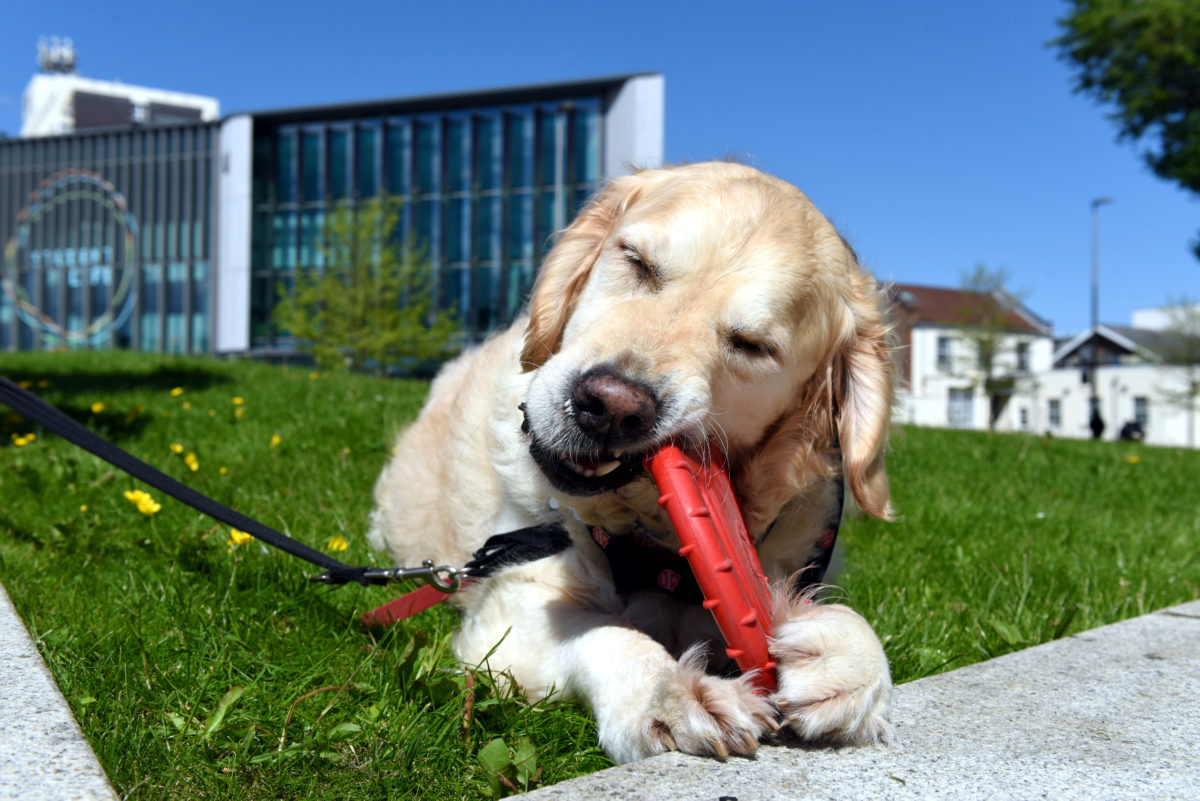 8. Devote some time to your hobbies 
Why not try your hand at crocheting or embroidery? Have a go at painting or dancing. Take up karate or join a chess club. The list goes on…
Literally, there's an actual list of different hobbies you can try. And that's because there are such wide-spread benefits to engaging with activities we enjoy, including reduced stress, improved mood and better sleep.
If you want to take up a hobby, or expand on one of your current interests, read The New York Times' guide to finding something that works for you.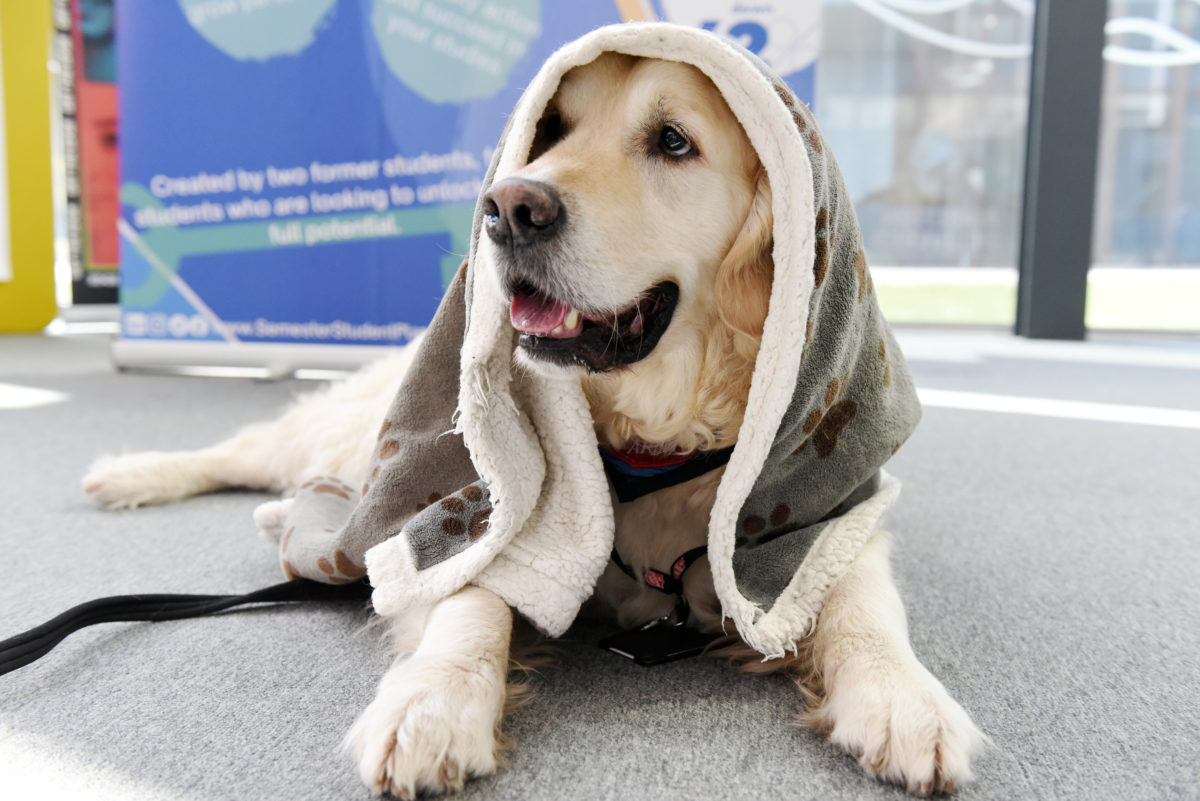 9. Sleep
Not getting enough of the right type of sleep can cause or worsen anxiety, irritability and loneliness according to Mind. Bupa also suggests that good sleep helps us to reduce stress, maintain a healthy immune system and improve concentration. 
Making sure you're getting enough sleep is a great way to unwind, and you're likely to feel loads better once you're in a routine.
If you're struggling to get a good night's sleep, check out our blog post for some helpful tips.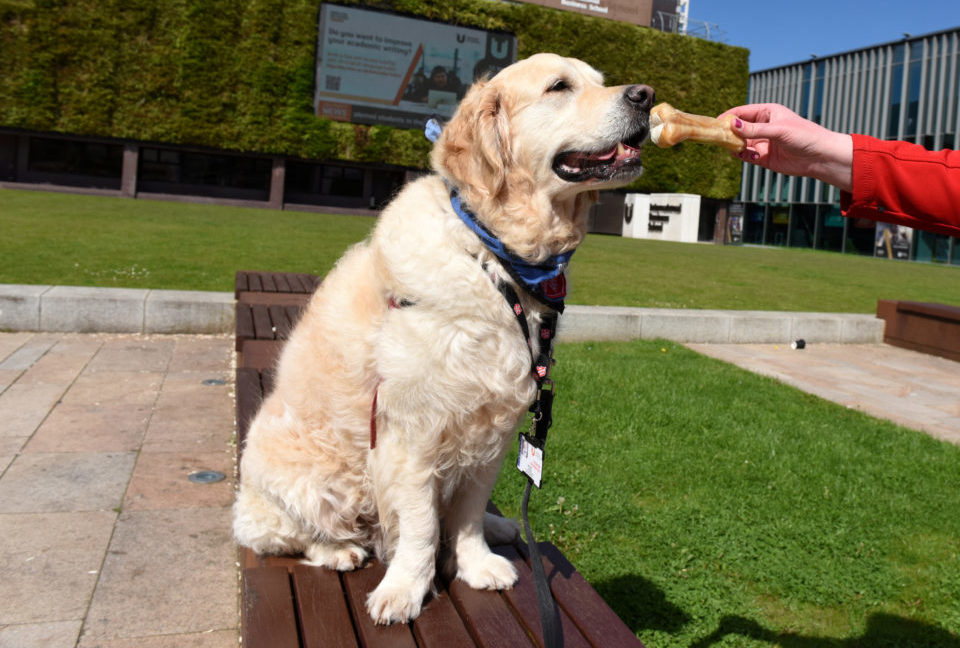 10. Find your happy place
'Go to your happy place.' It's a line in countless shows or movies where a character is feeling stressed and attempting guided meditation or mindfulness for the first time. And for good reason…
Psychology Today discusses the emotions that we attach to specific places and how thinking about or visualising these spaces can actually be an effective stress reliever.
Brengle's happy place? I'm sure he's sat comfortably in some grass on a warm day, enjoying a treat after a nice, long walk. Try to imagine yours next time you're feeling overwhelmed and see if it works for you.
If you're feeling stressed or struggling, you should talk to somebody you're comfortable with about how you're feeling or chat to your GP for advice and help. Those within the region can reach out to Impact on Teesside for additional support.
There are also a wide range of online platforms and services which can help. Mind provides a wealth of useful information and resources around mental wellbeing, while Student Space offers tailored support around student life.
If you're studying at Teesside University, you can access confidential support 24/7 through the Student Assistance Programme and book an appointment to speak to somebody through Student Life. Teesside University students can also meet Brengle the Therapy Dog on campus, in the Student Life Building, every Friday during term time between 10.00am – 12.00pm.