Procrastination is a common challenge for many students. It's easy to put assignments off until the last minute, which in almost all cases results in frantically cramming to meet deadlines.
You know the score – each time we tell ourselves, "That was stressful, I'm not doing that again", until we find ourselves in the same situation the next time a deadline rolls around. Guilty!
If you're looking for effective ways to stop procrastinating and start studying, these tips are for you…
1. Visit the campus library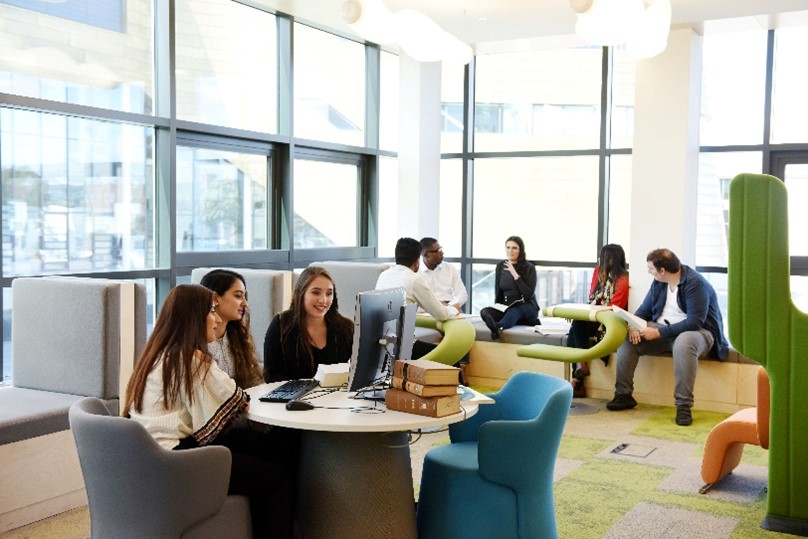 The library offers one of the most comfortable places to learn, with practically everything you could ever need for a successful study session in one place. Our on-campus library offers access to a wealth of print and online resources, with support available from our professional team both on campus and remotely.
More of a night-owl than an early bird when it comes to productivity? Our library is open 24/7 to allow you to study on your own watch and access flexible learning spaces to meet your needs, from silent spaces for independent work to group study. Stay up to date with staffed hours and any schedule changes here.
2. Manage your time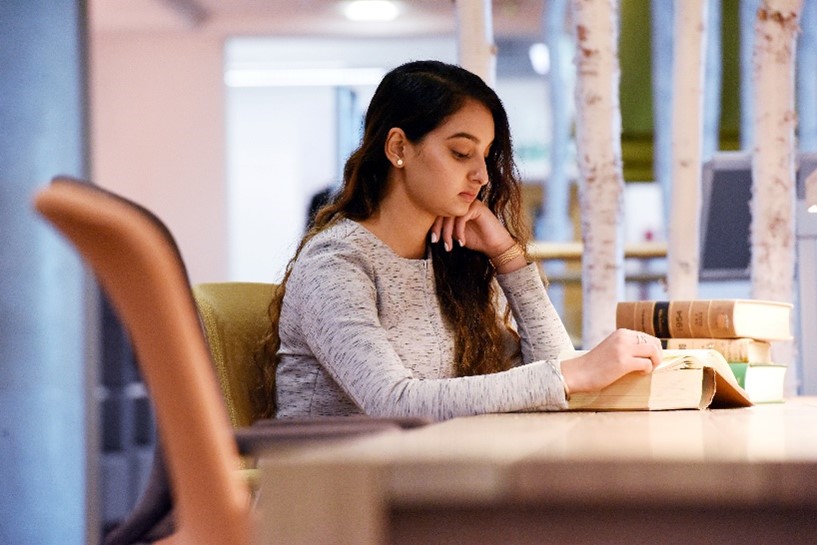 It's normal to sometimes feel overwhelmed at the amount of work you have to get through, especially when deadlines come into play. Try breaking bigger to-do's down into bite-sized tasks that feel more realistic for you to manage.
Procrastination can often stem from feeling confused about how you should prioritise your designated study time. Make a list of things you have to do and work out what needs to be done now, what can wait, and you may even find that some tasks really aren't necessary to achieve your end goal. Your time is precious, so focus on creating a plan that allows you to balance study time with doing things that make you happy!
Many of us know the dreaded feeling of realising you have multiple deadlines within a close timeframe. As sickening as the feeling can be, it's what you make of the situation that makes all the difference. Top tip: be aware of your deadlines and have a tool to remind you of them. Perhaps create a spreadsheet and map out your study time to avoid cramming. How you organise your time early on will make all the difference in those final days before your deadline is due.
3. Create a dedicated study space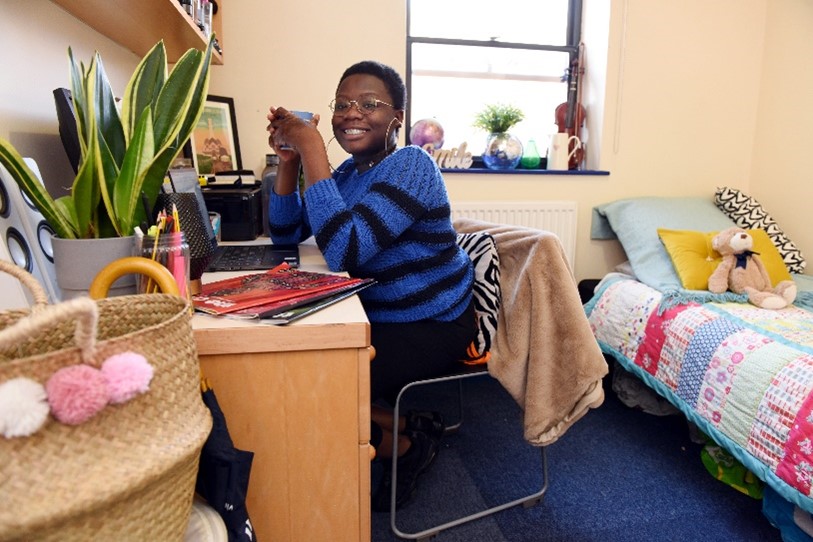 Let's be honest, we've probably all experienced the frustration of trying to concentrate in a disruptive environment. The sound of clanging pots and pans or your roommate's favourite soundtrack playing a few decibels too high can be incredibly irritating when trying to knuckle down and get some valuable study time in. For the times you can't make it to the library, a dedicated study space in your home can make all the difference when trying to avoid distractions that lead to procrastination.
Set up a space that allows plenty of fresh air into the room. Fresh air circulation can enhance concentration levels, improve mental wellbeing, and heighten cognitive function. If your access to open windows is limited, try adding houseplants to your room décor which is said to improve air quality, or take a walk outdoors during your study break to get a breath of fresh air.
A 2017 study found that students who get more sunlight performed better in assessments. When setting up your dedicated study area, try to choose a room that offers plenty of natural light which can improve motivation and increase cognitive performance.
Finally (and perhaps the most obvious tip), is to eliminate all potential distractions from your dedicated study space. Know you're going to get side-tracked by your favourite Netflix show with a TV in your room? Make sure to turn unnecessary devices off before you start your study session to set yourself up for success!
4. Take a break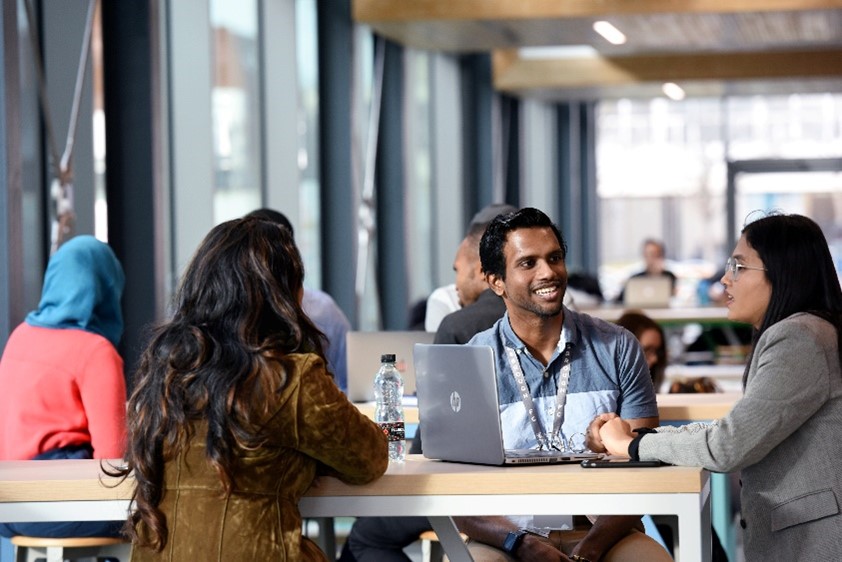 Sometimes we feel guilty for taking a break, particularly when we know we have work on our plate. But it's far more beneficial to your overall productivity to allow yourself that well-earned break. Studies have shown that breaks can prevent and reduce stress, enhance your overall mood, improve your memory, and restore your motivation.
If you're worried about disengaging with your studies by giving yourself time for a break, you might want to try scheduling your breaks with an alarm. A study from DeskTime found that the most productive individuals engage in work-related tasks for 112 minutes and reward themselves with a 26-minute-long break. This work-break ratio is said to be the 'sweet spot' for allowing the brain enough time to disengage and feel refreshed without hindering progress on what you were doing. If you haven't already, give it a try!
5. Reward yourself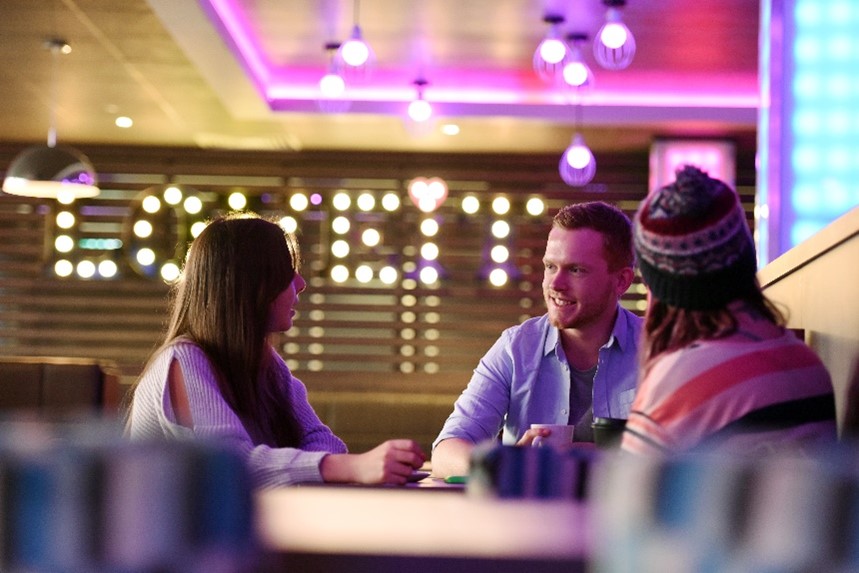 It's really important to maintain a healthy relationship between your study and leisure time. As assignments rack up and deadlines get closer, it's easy to slip into a routine where you don't make time to do what makes you happy. The truth is, overworking yourself will almost always result in a lack of motivation and procrastination habits will quickly worm their way in. So, watch an episode of your favourite Netflix show, treat yourself to a nice meal out, or take the weekend off with friends and family – whatever it is that makes you happy, do it! You've earned it after all.
Give these strategies a go and see what works for you. Remember, the likelihood is you won't turn into a study expert overnight and it's normal for you to catch yourself procrastinating every now and again, but stick at it and you're bound to reap the rewards of more intentional study sessions. Good luck!
Are you a Teesside University student or colleague who would like to collaborate on a blog piece for Talking Teesside? We want to hear from you! Email us at communications@tees.ac.uk, include a few details about your idea and someone will be in touch.