Class of 2023 – you're finally here. Your hard work has brought you to your graduation ceremony, and we can't wait to celebrate your academic achievements at Teesside University.
To help you capture the moment, we're sharing some inspo for your grad pics. After all, everyone loves a good photo op, right?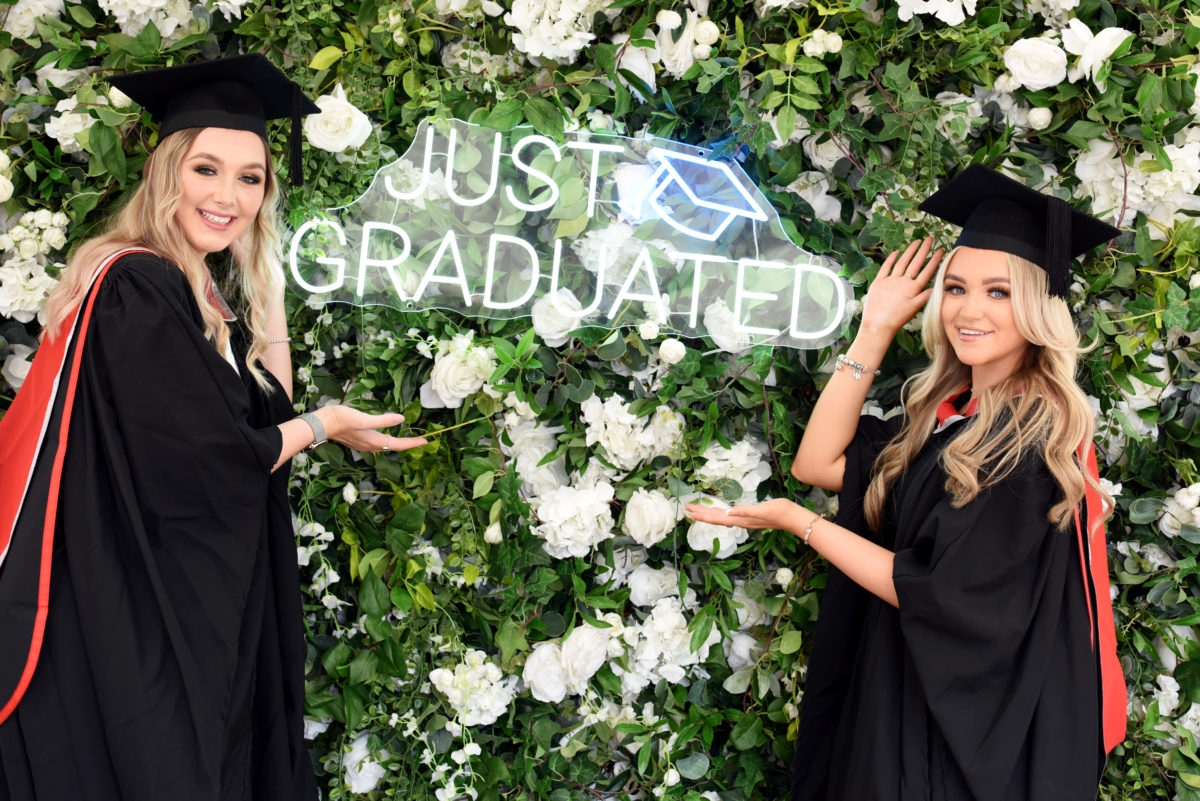 Visit the flower wall
You can start by visiting our gorgeous flower wall in Campus Heart. Top of most of our graduates' photo checklist, it's extremely popular and queues can form quickly.
Run, don't walk.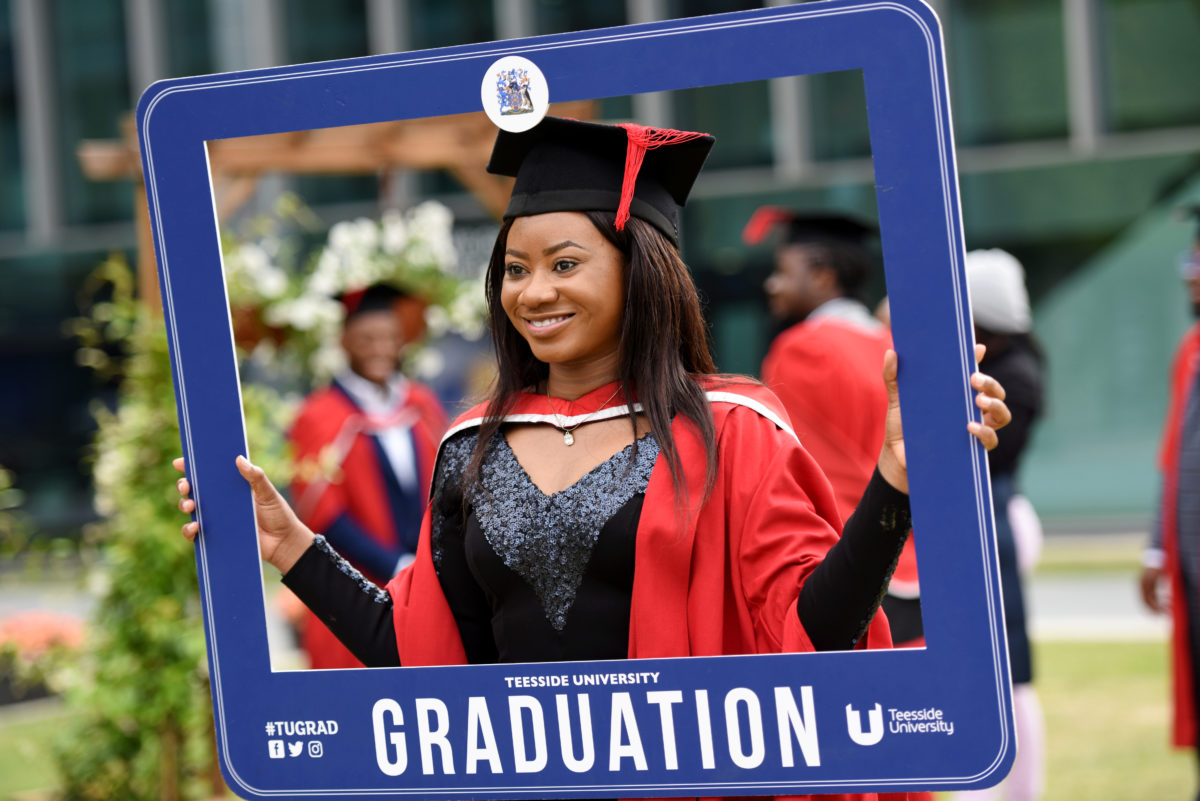 Frame yourself
If you want to add a little something to your grad pics, you can pick up our handheld frames and props. They're made for socials.
And if you forget to grab a photo with our physical props, you can add a virtual effect on Instagram by searching TUGrad. Even better…use both.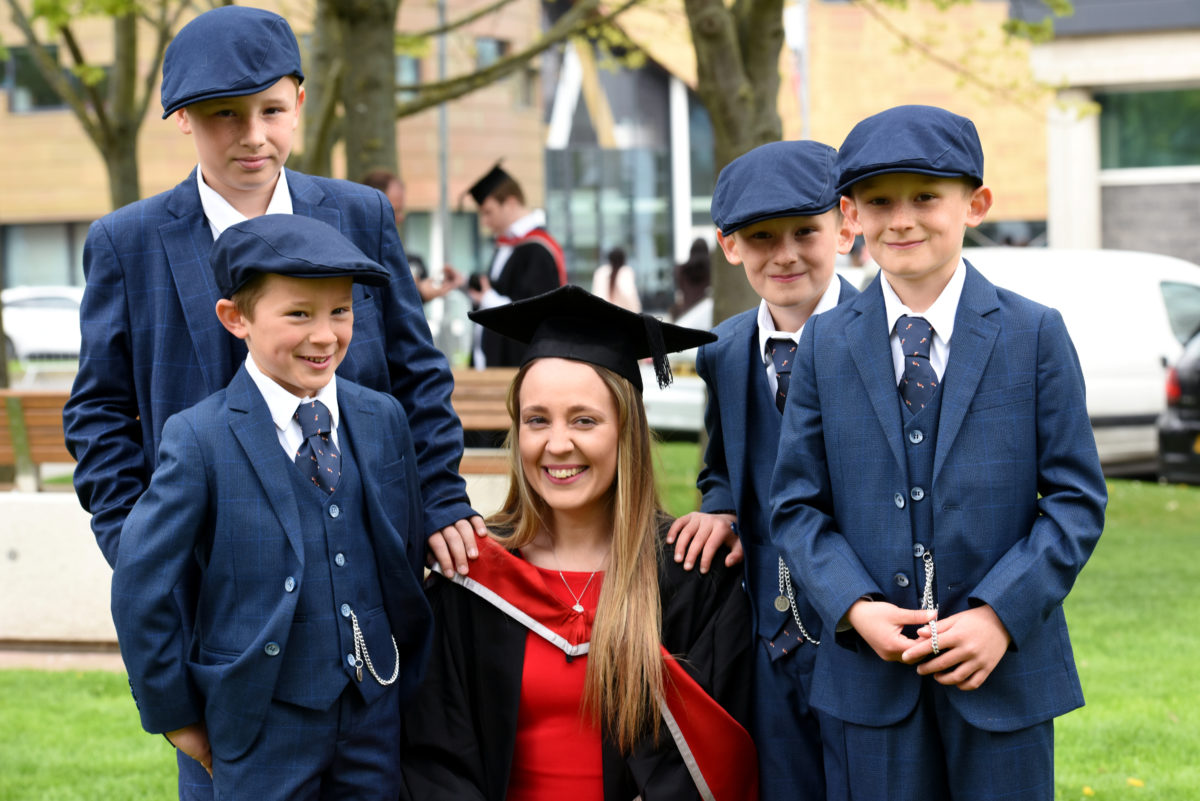 Remember the family portrait
It takes a village to…get a degree. I'm paraphrasing of course, but the sentiment rings true. The support we receive from family and friends is invaluable while we're completing our studies, and this moment is for them, too. 
Don't forget to pose for a photo with your nearest and dearest. It'll look great on the mantelpiece.
And can we just take a moment to appreciate the planning that went into this particular family photo? We're here for the matching outfits.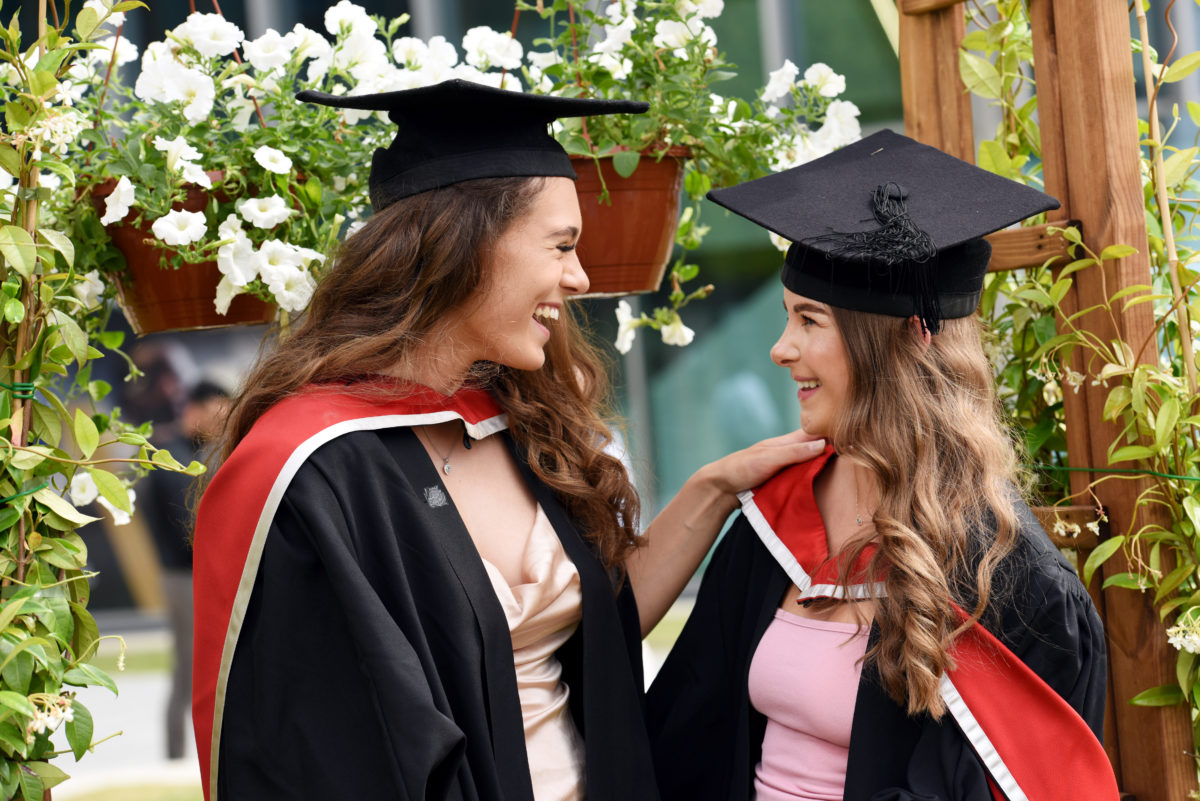 Stand under the flower arches
The flower arches in Campus Heart take the biscuit for the prettiest photoshoot location IMO.
Make sure you stop by before your ceremony or on your way to the refreshments area afterwards.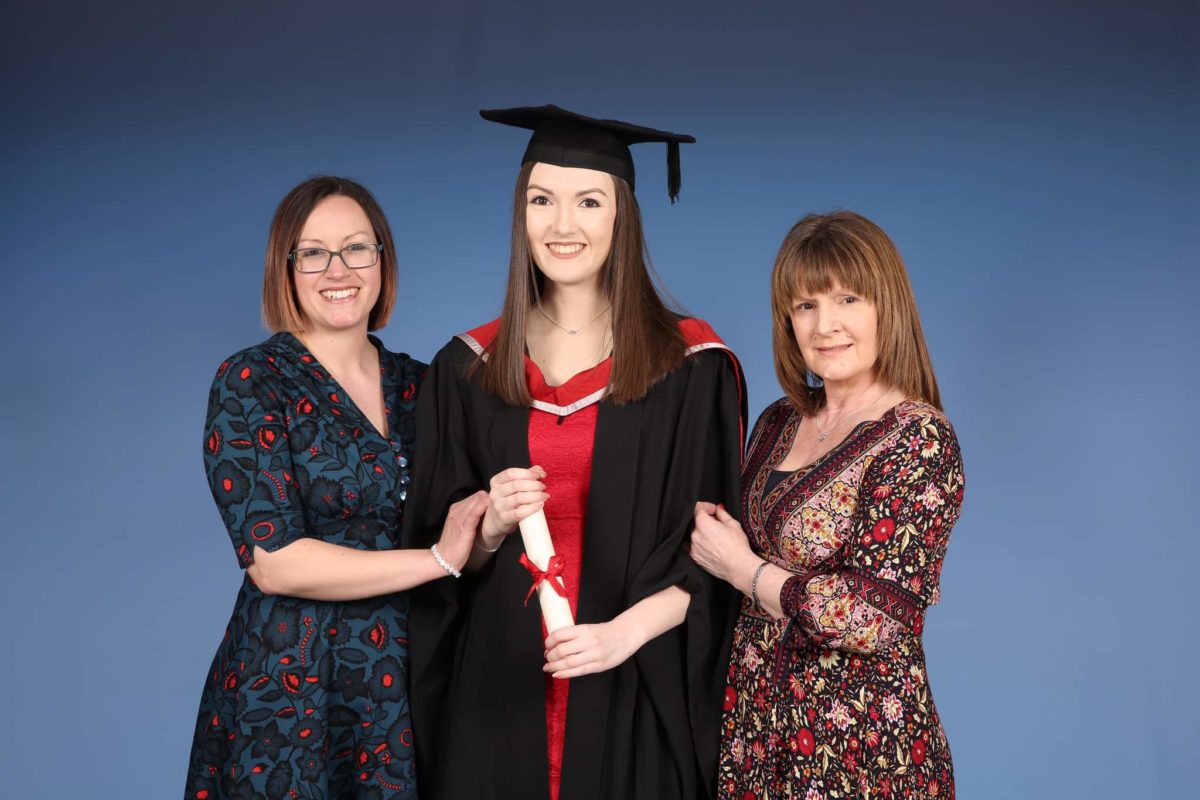 Pose for the pros 
If you want to leave your photography to the professionals, head to the first floor of the Student Life Building. There, you'll find Marston Events, which offers paid photography packages including the classic scroll photograph and the money shot of you walking across the stage during the ceremony.
You can also keep an eye out for the Teesside University photographer, who will be roaming and capturing posed and candid shots from all of the graduation ceremonies.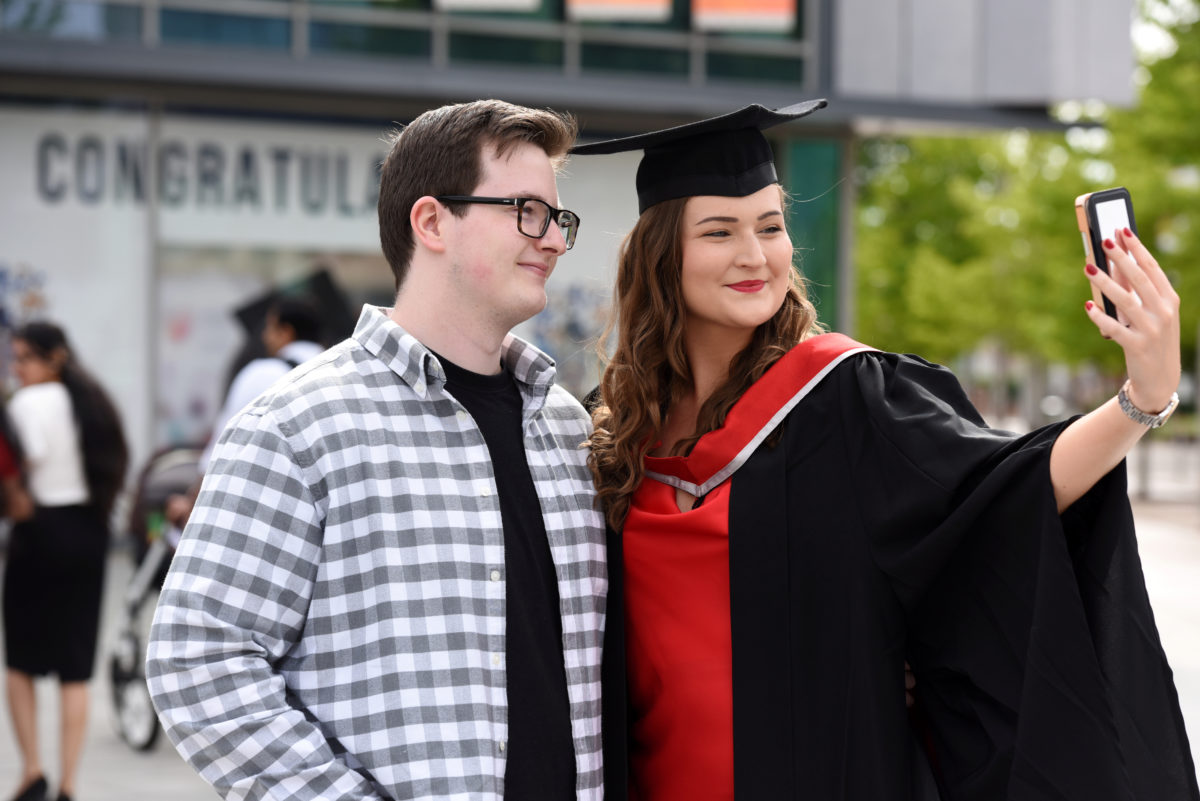 Smile for a selfie
Sometimes, simple is best. *Enter selfie*
No muss, no fuss – it's almost too easy to take a quick selfie while you're collecting your robes, meeting up with your course mates and walking into the ceremony venue. I guarantee you'll have taken hundreds before the day is through.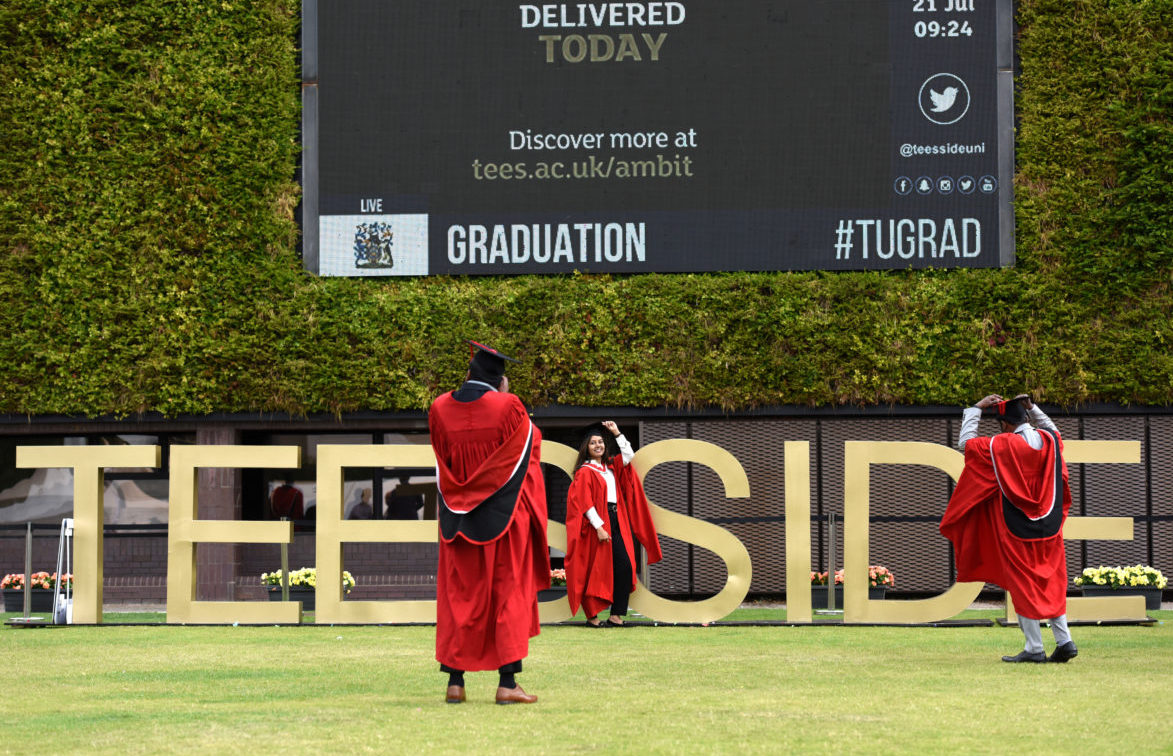 Don't forget the giant letters  
Nothing shows your love for Teesside like posing with giant, gold letters.
They can be found in Campus Heart throughout graduation week. You can't miss them – they're 5ft tall.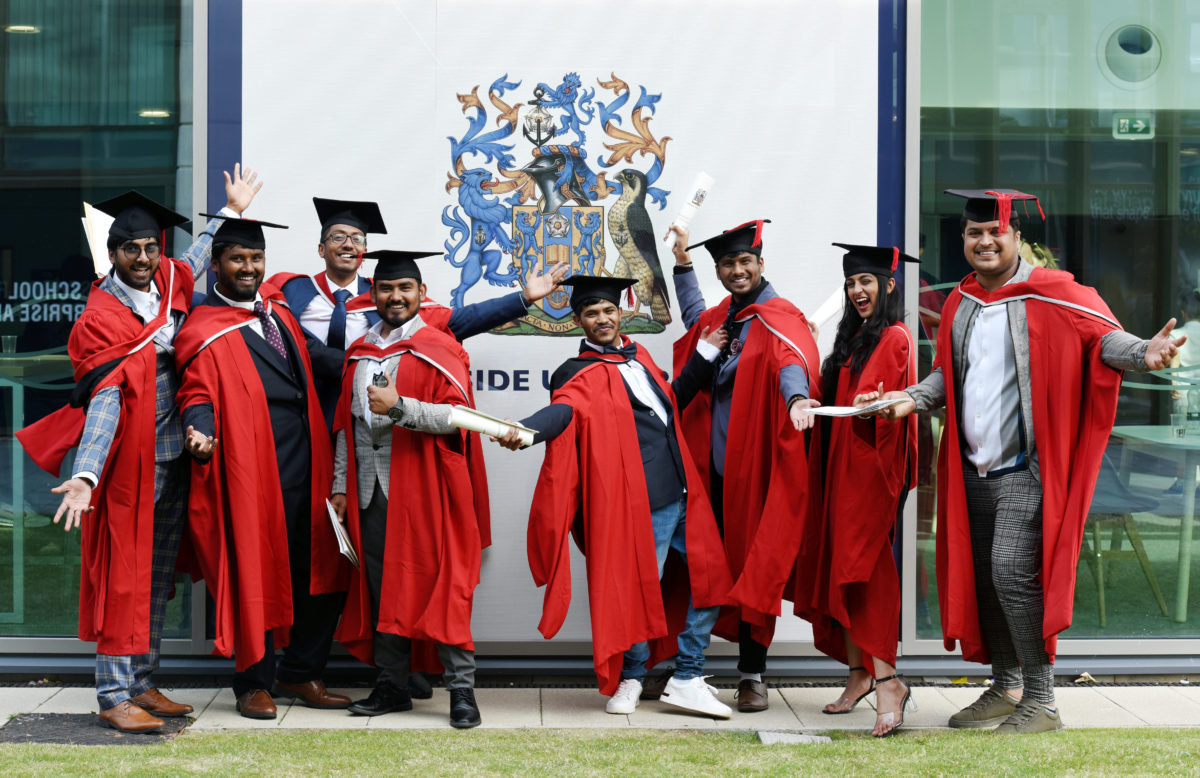 Get a group photo
You and your course mates have been through a lot together throughout your studies. 
Take a group photo to memorialise your student days and celebrate your collective achievements.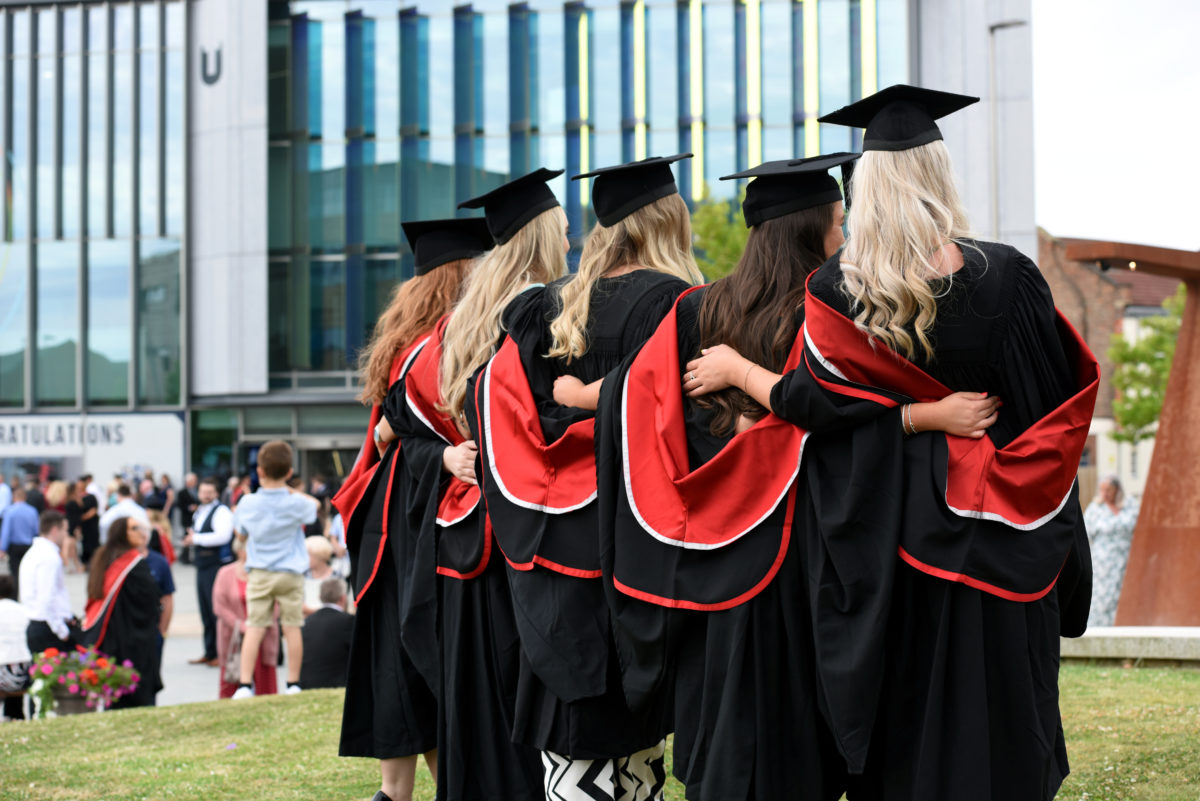 Turn around
If you're tired of smiling for pictures – this is the photo op for you. Face away from the camera and show off your fancy, academic attire. 
It may not seem like an obvious photo op, but it's a must when you're rocking these robes.
Don't forget to tag us in your photos using #TUGrad. 
And in between poses, take a moment to look around and feel proud of yourself. You did it.