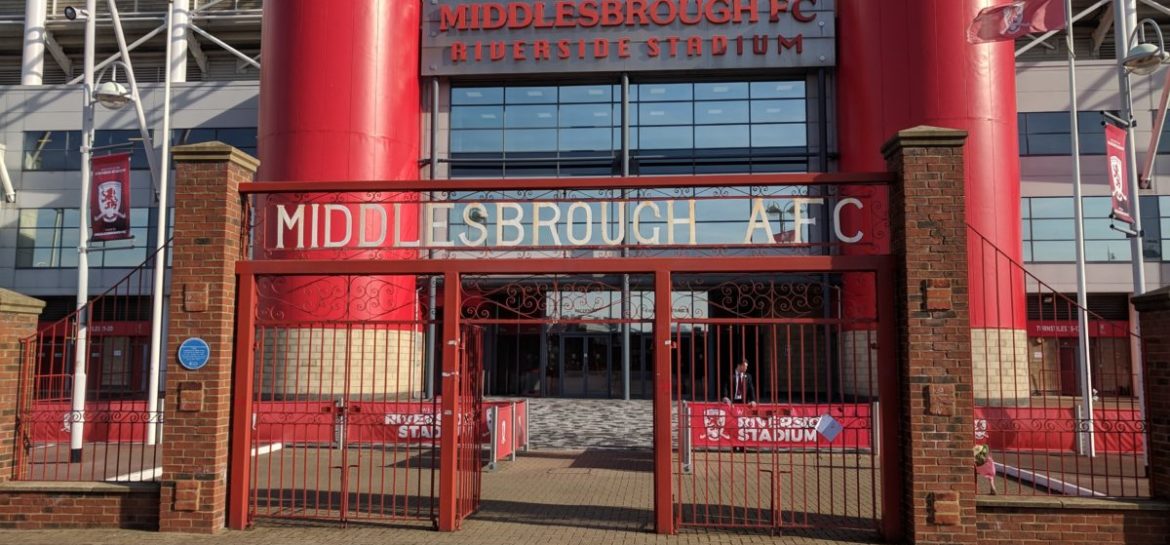 This weekend I was able to head over to the Riverside to watch Boro play QPR. It's the first time I've seen them play as well as they did – looking (mostly) in control and putting together some really nice passing – Barca on the Tees…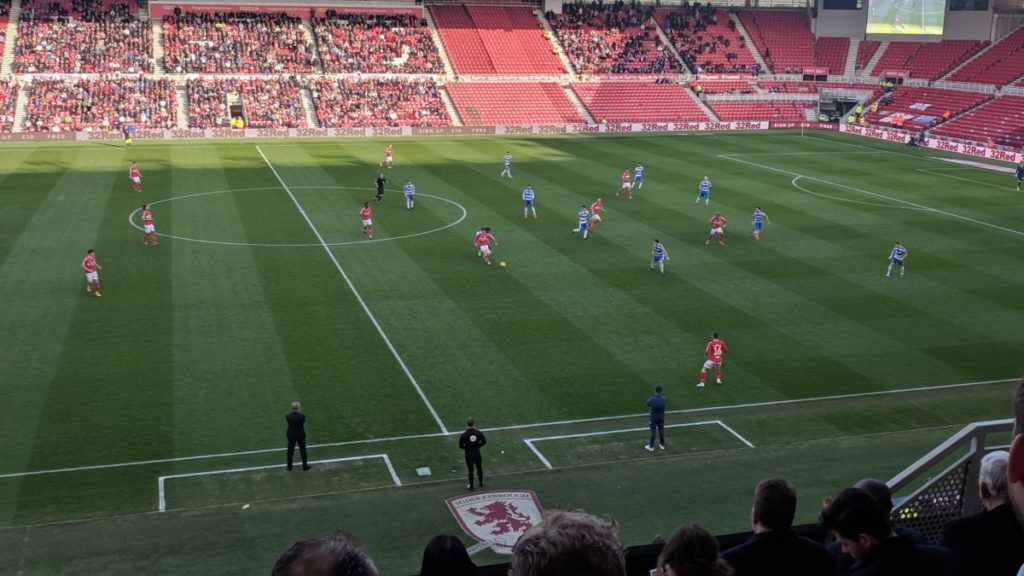 It's not the first time I've been to the Riverside though, but this time it did jog my memory of something that we tried many years ago which I hadn't thought about in ages – our attempt to get kids thinking about their skeleton through the magical medium of football!
It all started off, as these things tend to do, with the noblest of intentions. Not too long after I arrived at Teesside and got settled in, I started to think about how to get involved with the local community. It was something that we had done a fair bit of in my previous institution at Dundee, and it was something that I really enjoyed. Despite my extraordinary pedagogical prowess, the skeleton can be a bit of a boring thing to study if you're just thinking about which bone is which. It needs something to liven it up, and make it more applied. Somehow, and the specifics have been lost in the mists of time, I heard about the Middlesbrough FC in the Community organisation.
Now, I've always been a football fan. I played it at school, I played it at university (before a cruel ankle injury curtailed my goalkeeping exploits), I watch it, I teach my youngest son the importance of being a gracious loser while spanking him on FIFA19, and I have managed several clubs very successfully. On Football Manager, not in real life. Although I would be happy to step into the soon-to-be-vacated Chelsea dug-out if the price was right… In fact, there's probably a future blog-post on the leadership lessons to be gleaned from FM at some point.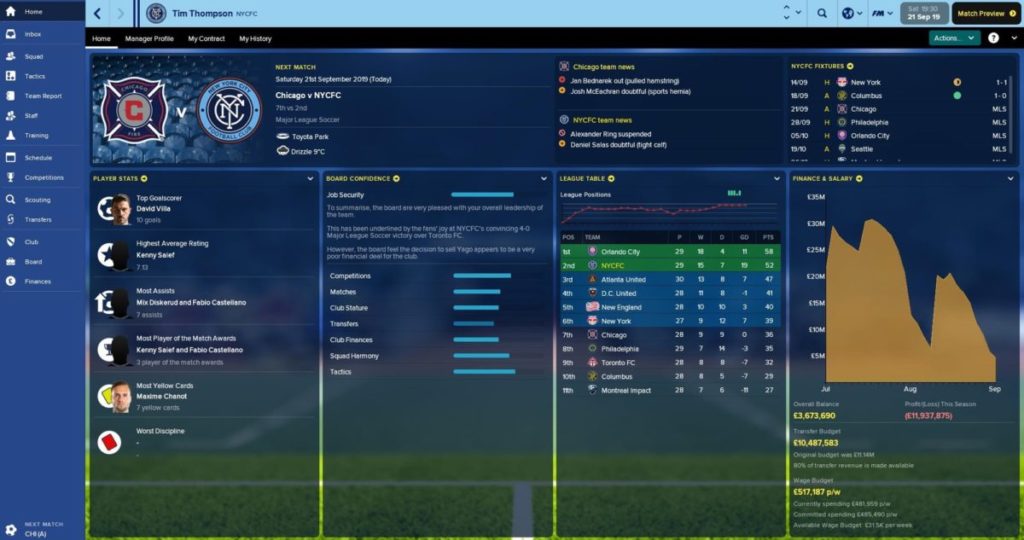 For those of you who don't know, I support West Ham. I'm no glory hunter! I want the annual pain of skirting with relegation and praying to end the season in mid-table mediocrity. It's also in my name. 'Upton' being my second middle name and a family name at that. It was a long-held family belief that there was some connection with the Hammer's famed Upton Park ground, but recent Ancestry.com research has shown that this is nothing but a pack of lies! If nothing else, having that bubble burst made me realise that you cannot and should not trust anything your family tells you…
Anyway, back to May 2008. Because I fancied working a bit with a football club, I managed to persuade them that we could do some outreach in local schools using football as the hook. I thought this would work well because it would allow us to talk about everything from healthy diets through to growth and fractures. And we could use recent examples from the footballing world to illustrate and contextualise the message. For example, Kieron Dyer had recently had an horrific tib-fib fracture which provided plenty of good talking points about biomechanics, healing and so on. I'd also managed to persuade Dr Becky Gowland from Durham University that this was a splendid idea too, and that she should get involved. She has never let me forget that… The sessions themselves were tightly planned – 40 minutes or so of talking about the skeleton, some casts to explore, and some interactive activities as well and plenty of football. What we hadn't anticipated was that the teachers basically just left the classroom throughout this time, showing zero interest in what we had come along to try to do. Kids get excited when new people come into the classroom and bring fun things to do and so you need those extra pairs of hands to help support the session. At times, it felt a little like crowd control. When we discussed it afterwards, the day felt a little unsatisfying. But lessons learnt, and all that. We still do outreach work in schools now, but we've gotten better at making the sessions work:
start with a Q&A to contextualise the session and allow the kids to settle down
have stations for the kids to move around so you can deal with smaller groups in a more focused way
do not let the teachers leave! They know the children and can support where necessary
don't try to do too much – 40 minutes goes really fast and their attention spans are short
don't talk down to the children / answer their questions honestly (last time – "Have you seen a dead body that was shot?")
link the session into their current topic so that you are supporting the teachers and the curriculum
bring things for them to handle, but don't be disappointed when they get broken
bring everyone together at the end to talk about what we've seen and done
stay calm, they can sense fear…
Football is a funny thing. It's inherently tribal, yet at the same time brings people together in a shared experience. And frankly, where else can you see 22,338 people from different backgrounds all laughing together when a linesman gets hit in the face with a ball…