If you're interested in people, places and stories making news in the British countryside, and appreciate a bit of good BBC programming, then we're sure you'd love to catch the next episode of Countryfile, tonight at 8pm, 7th August, BBC Two. We're particularly excited for this episode because it features a strong segment of excavations and climate research at Vindolanda and Fort Magna, including some of the chemical and microbial analysis we've been undertaking!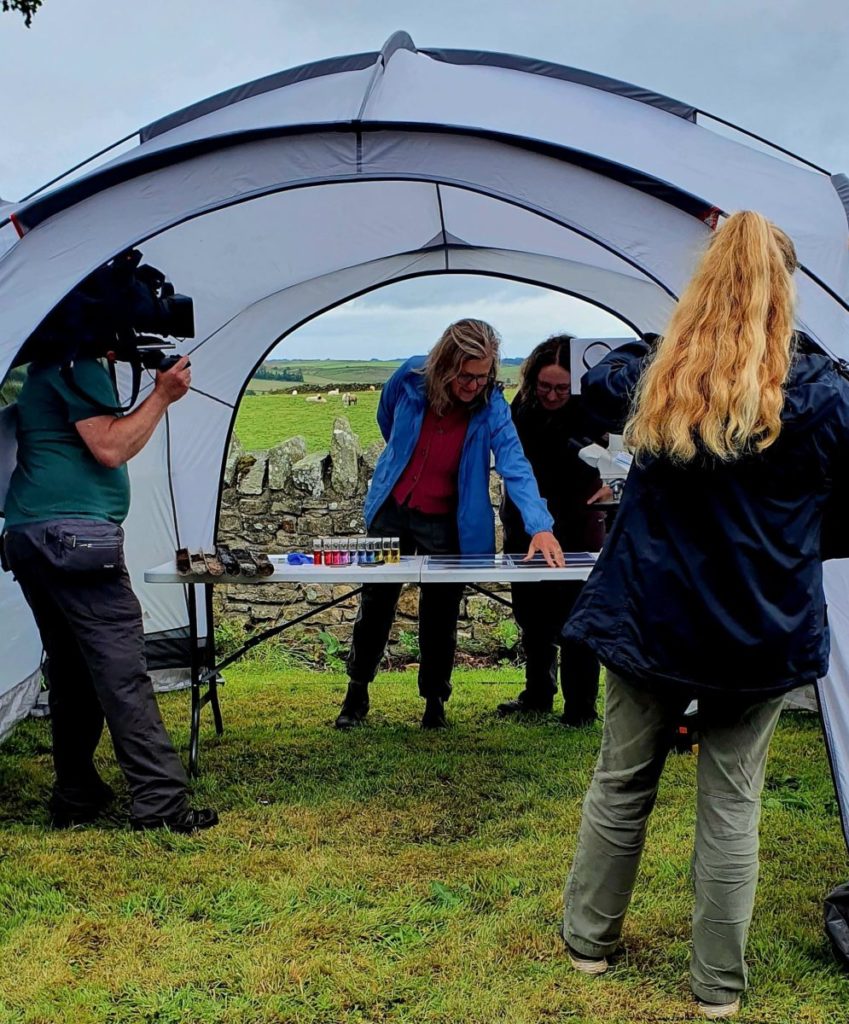 Why is our science research so important to old, buried fields? Well, Fort Magna is next to a substantial bog with conditions similar to the excellent preservation seen at Vindolanda. However, the gradual impact of climate change has resulted in a significant reduction of the preserving bog due to the soils drying out. Consequently, the bogs are compacting on themselves, crushing the archaeology within. You can see this clearly in drone footage, where the top of a Roman well is now exposed above the ground. This is now occurring at an alarming pace due to the rapid increase in global warming and climate change, endangering the history beneath our feet.
And so, TUBA's role here is to conduct ongoing surveys into the soil across the site, looking at the past, current and potential future of the burial conditions; are we maintaining an anaerobic and slightly acidic environment? Are the areas of Roman occupations still kept within waterlogged conditions? Is the microbial profile remaining unchanged and non-degenerative? How far out does the site go, and how close to the edge of the bog does it reach? Using a combination of chemical and microbial analyses with the multidisciplinary team at  TUBA will shed some light on these questions and help answer some key questions in the maintenance and management of British heritage.
This slideshow requires JavaScript.
We hope you get a chance to catch the episode – we had so much fun and were proud to take part in this filming for Countryfile alongside Vindolanda!
TUBA