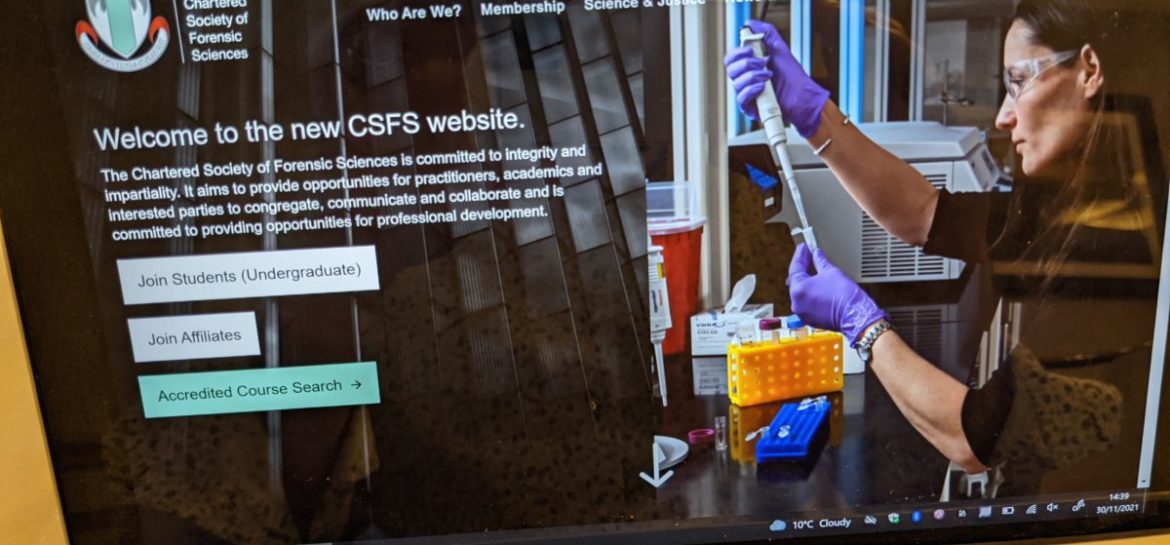 Back in the day when I was a fresh-faced PhD student at Sheffield, I had written a paper on research ethics in forensic anthropology. It was an off-shoot of my PhD work, and I felt it was an important piece to write. It was my first paper. I nervously submitted it to Medicine, Science and the Law since they had published work in the field of ethics before. They rejected the paper before it even got to peer review. I was gutted, and vowed never to submit a paper there again. Which I haven't. Because I hold grudges in an unhealthy way. It could very easily have become my super-villain origin story, but for the intervention of Prof Robert Forrest who was also at Sheffield and was the current Editor-in-Chief of the Chartered Society of Forensic Science's journal Science & Justice. He read over the paper, and really liked it. He gave me some suggestions to improve it and encouraged me to submit it to his journal. Which I did, and the rest is history.
Back in the day when I was an enthusiastic lecturer up in Dundee, I was roped into giving a workshop on forensic anthropology. I was still at the stage of accepting offers that came my way as I established my career and so got stuck in. To be honest, I barely remember the workshop but I do know it was for an event for our professional body, the Chartered Society of Forensic Sciences. It went well, I enjoyed myself immensely, I recycled the workshop repeatedly and shamelessly in other venues, and the rest is history.
I give these examples to show how my involvement with the CSFS has been important to the establishment and continued development of my career. It supported me at the start of my journey, and through my time as an assessor, Editor-in-Chief of Science & Justice, lead on the development of the forensic anthropology component standards, and attendee at many conferences, it has provided me with wonderful opportunities to develop and to contribute to the discipline and community. And so I am delighted to be able to continue my close association as the new President Elect.
As I've said before, I only put myself forward for leadership roles if I feel that I can add value to the work.  Spoiler alert – I think I can. The forensic science sector has seen a significant amount of turmoil over the past few years. We need a professional body to represent and support us through this uncertainty and change. As anyone who knows me would say (I hope), my absolute commitment is to education and to providing impactful learning and teaching opportunities. That's why I work in HE and why I love being Dean (a position that allows me to support the education of our students, development of our staff and the building of a robust and flexible workforce outside of HE). It's also why my contribution to forensic anthropology has in recent years shifted from practice to workforce development. If we get it right, our community becomes an important engine for change, challenge and creativity. This also means ensuring that we work consistently to remove the barriers that exist stopping people studying our subjects or working in our labs, crime scenes and legal settings.
I'm also a strong advocate of working globally. The Society has significant expertise in its membership – genuine world leaders in our subjects. We need to work to support those outside of the UK to get access to that expertise so that we as a community can assist those seeking to develop and establish their own rigorous forensic and medico-legal frameworks and capabilities. We have much work to do to ensure that we embark on genuine collaborations as equals. But what a legacy for the Society that would be.
As you might expect, I have a lot of thoughts about what we can and should be doing as a modern professional body. However in my first year, I am just the incoming President. I am here to learn and listen and to work with colleagues to develop a strategy and approach for my subsequent two years as President. The CSFS was the first professional body that I ever engaged with. It welcomed me in with open arms, and I can't wait to do the same for our current and future members. The Society is vital for the success of our disciplines and for ensuring fairness and transparency in the work we do. I will do my upmost to support us as a community to deliver this. Also, I was promised a crown, so there is that…