Not since Dorman Long built the Sydney Harbour Bridge has Teesside produced something as wonderful as the parmo.
Flattened piece of fried chicken, topped with béchamel (or just béch if you're local) and cheddar cheese, not parmesan cheese to the surprise and confusion of southerners.
Any self-respecting eatery in Teesside has created its own variant, some better than others.
Here I consider a few of the best places to grab one, restaurant or takeaway.
Central Park
Linthorpe Road, Middlesbrough
Directly facing the northern entrance to Albert Park is renowned Middlesbrough restaurant Central Park.
Central Park has been a favourite amongst locals for years, with an extensive menu that usually ends with the diner ordering a parmo.
They even had a famous 'Parmo Challenge', a 4lb parmo with sides – there was a t-shirt, a spot on the hall of fame and £5 off the bill.
The challenge has now been taken off the menu, for obvious health reasons.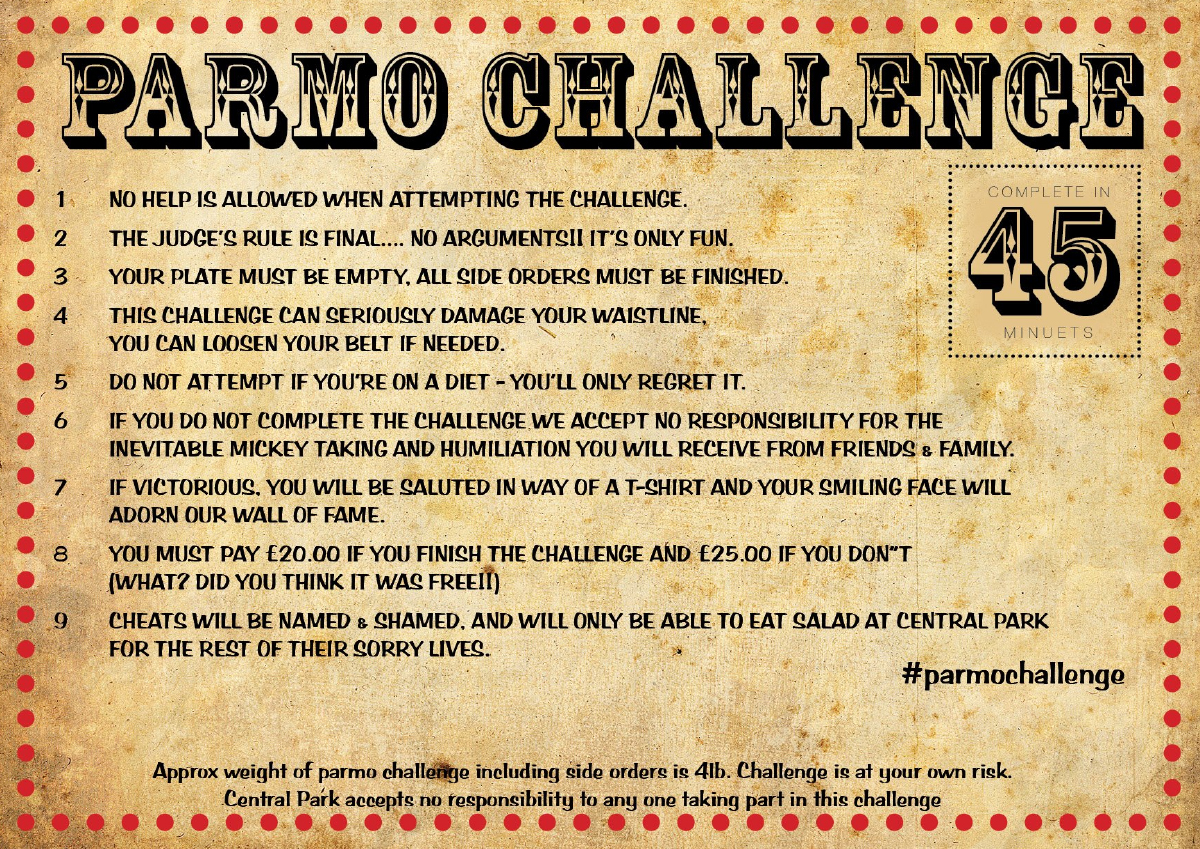 (Pic belongs to Central Park)
G's Golden Chippy
Otterburn Gardens, Middlesbrough
G's Golden Chippy is tucked away in the Brookfield area of Middlesbrough, but people come from all over to try it.
They have been littered with awards for their famous 'Hot Shot' version of the parmo, with added pepperonis, peppers, jalapeños, chilli flakes, tabasco sauce and onion.
G's is a takeaway, but you won't find it on JustEat, so get your cash ready when you order over the phone.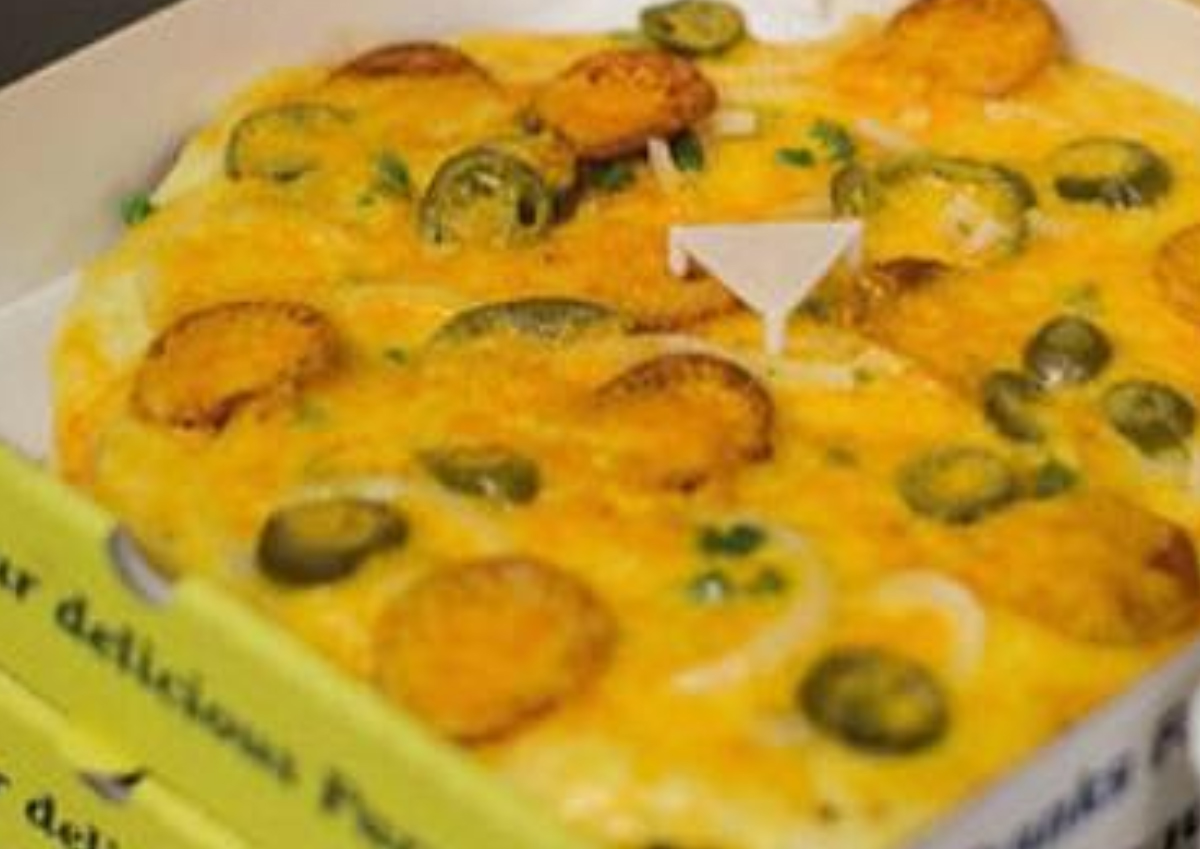 (Pic belongs to G's Golden Chippy)
Borge,
Yarm Lane, Stockton-On-Tees
According to Parmo Hunters, the top parmo reviewers in the North East, Borge has the best restaurant parmo.
Just like Central Park, Borge has lots of choice on its menu, but the people mainly come for the parmo.
Borge even offers a takeaway service if you need that parmo fix at home.
Avtar's Golden Fry
Lealholm Crescent, Middlesbrough
Avtar's Golden Fry is Ormesby's pride and joy in the parmo stakes.
Just like G's, Golden Fry is also a fish and chip shop, so their chips are of the highest level.
As Avtar's specialises in curry, as well as fish, parmo and kebab, they have a rather curious offering of a Punjab parmo.
For lazy Sunday evenings, Avtar's is your go-to if you need some comfort food.
The Green Room
Borough Road, Middlesbrough
Last but certainly not least is the vegan approach to Teesside's most famous dish.
Setting you back £8.95, the vegan parmo comes with chips, salad and coleslaw.
It has been well-received by all who have tried it and is a wonderful alternative.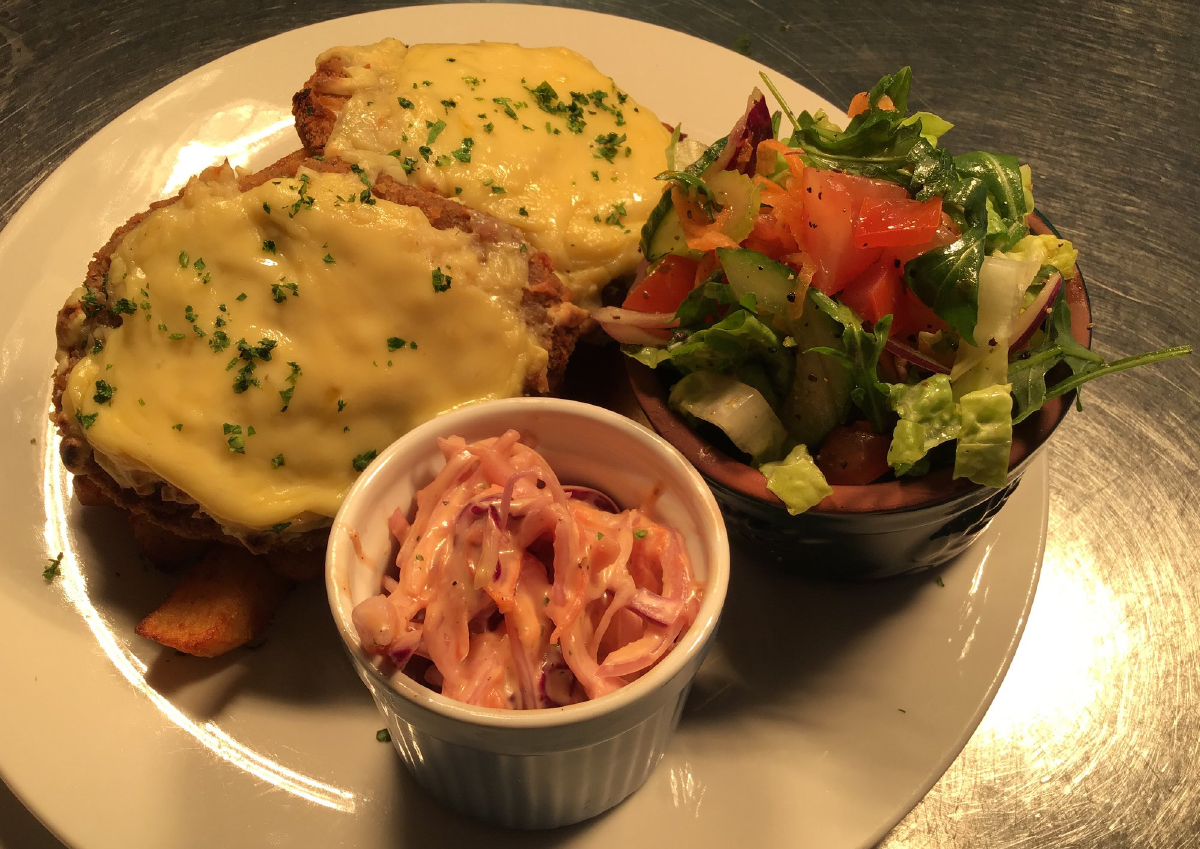 (PIC BELONGS TO GREEN ROOM, FB)