Doctor Who, Day of the Doctor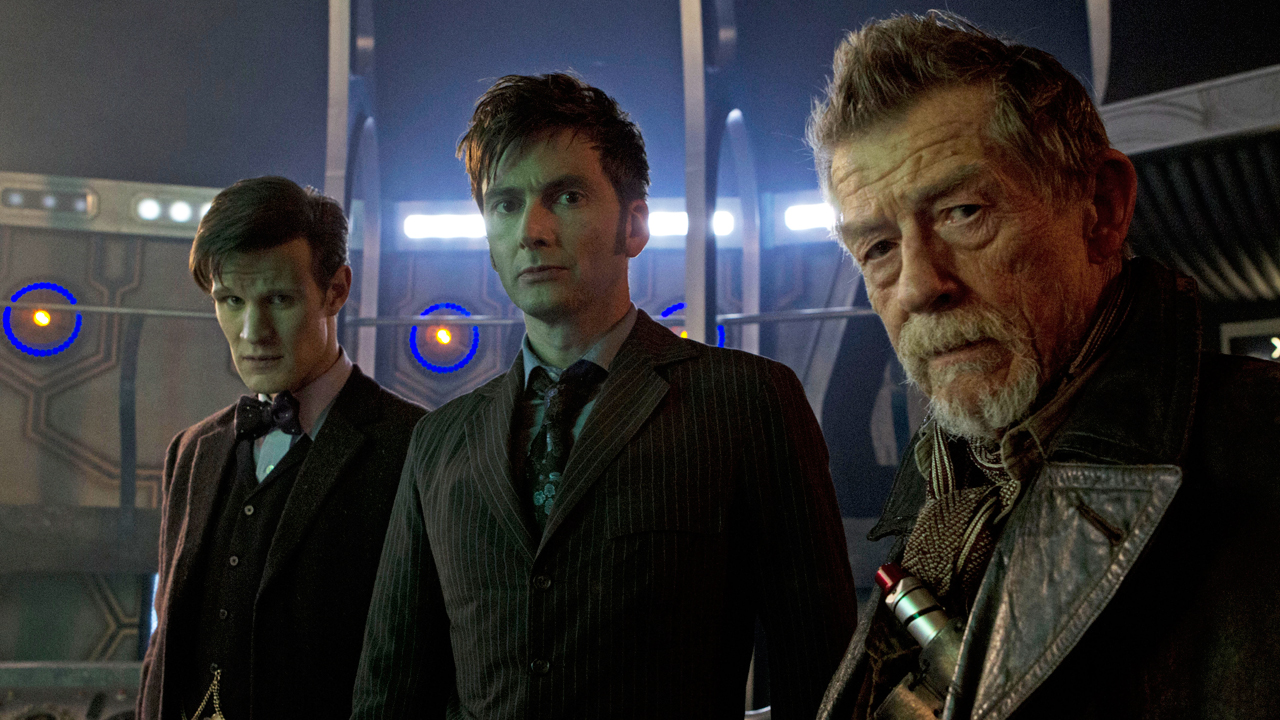 I'm not saying I only like this film because I grew up with Doctor Who and I consider it to have made me the person that I am today, but that's exactly what I am saying.
This film is a great combination of past Doctors and new Doctors that play past Doctors, like John Hurt who came into the franchise to play 'The War Doctor' which is a regeneration of the Timelord who in his mind lost the right to be the Doctor. John Hurt plays the role of the lost soul looking for forgiveness very well and you can see on the screen that he liked playing the Doctor and was not only in the film for the recognition.
There was a great use of special effects in the film both computer animated and real effects that they used and filmed, these came together well on the screen and make the film all the more better. In this film you know that they can't make it without computer effects as they have a spaceship that is meant to materialise out of thin air.
All the actors in the film put their all into it as it was the 50th anniversary of the doctor who franchise. David Tennant reprised his role as the Doctor and came back to the show to play his character meeting the current Doctor in a timeline that we hadn't seen previously in the show, this adds a side of mystery to the show as there are multiple Doctors on the screen at the same time.
I would definitely recommend this film to others not only to people that like doctor who but to others as well as I feel like it is a film that lots of types of people would like not just people that like Doctor Who.  If I'm honest I have watched this film about twenty times and I could happily watch it another twenty.