I grew up in a very traditional educational set up, where the student-teacher relationship was extremely formal. I got a real culture shock when I came to the UK for university and my tutors were happy to be addressed by their first names (I still remember feeling extremely awkward when I bumped into one of them at Nando's). Over the years I've developed my own style – I remember a new student once asked how they should address me, and I just said "I don't really mind, as long as you're respectful". So I get Sam, Dr Gooneratne, and everything in between (even the dreaded 'Miss', which I do try and discourage).
In terms of my interactions with students, I try to set the expectations at the start and over time they 'earn the right' to engage in a bit of banter. I try to be friendly, but I am not their friend. As one student put it:
You're great until we do something stupid, then you give us that death stare.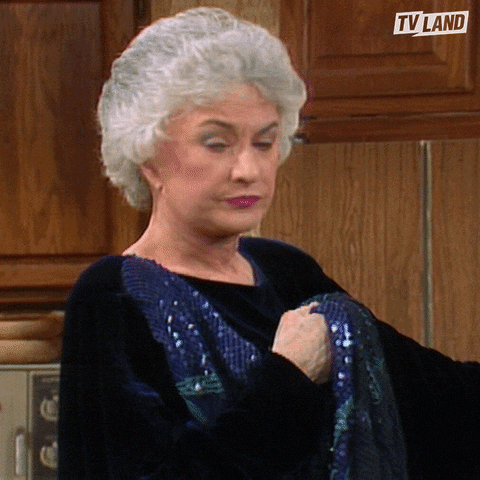 All those lines have got a bit blurred since using Teams. I'm not sure which letter my generation belongs to, but I am reasonably comfortable with internet vernacular and I use it quite a bit when chatting with friends. I'm also partial to the occasional emoji, and you've already seen my gif game! The chat feature in Teams is great but now my brain is really confused. Do I maintain proper sentence structure? Do I avoid using emojis for fear of not being taken seriously? Is it OK to type 'lol'? I try to maintain professional email etiquette at all times but professional chat etiquette is a new one for me. I want my students to feel that I'm approachable but work is work…right?
I've mentioned before that I'm a very private person, and I like to keep my work and non-work lives separate (lockdown is making that extremely difficult). I also mentioned in a previous post that I was really missing singing. So yesterday, this happened:
6 wks ago I said I wasn't restless enough to do a recording of me singing. That lasted…6 weeks! Here's my slightly late #ClapForOurCarers tribute, with apologies to @KaceyMusgraves & thanks to @powerpoint (yes, really). It's not perfect but I'm learning! https://t.co/BiJ1bAqtY0

— Samantha Gooneratne (@dr_samg) May 14, 2020
I agonised for days (maybe weeks) about whether to record it at all, and if so, what to do with that recording. Once I recorded and uploaded it, I agonised about whether to share the link online, or just leave it there for anyone (or no one) to watch. Once I decided the share the link online, I agonised about what people might say, whether it was inappropriate (are academics allowed to have hobbies?)…yes there was a LOT of agonising.
Producing the video for me was as much about the process as the product – I worked out all the harmonies myself, and I combined the videos using PowerPoint – I know there are fancy apps that'll do all that for you, but this is partly about teaching myself a skill. So yes it's not perfect (trimming videos is really hard in PowerPoint!) but it's all mine…and I'm pretty proud of my first attempt. In the end, I decided to post the link on twitter, as you can see (although I did try to sneak it in late at night when I thought no one I knew would be awake!). Thankfully it seems to have been received well, which is nice!
I think at the end of the day, it's a balancing act ("ah now the title makes sense!", I hear you say): between being casual and professional, between having a clear line between work and non-work and being an open book, and between quietly indulging in a hobby and being a fame-hungry YouTube star (ahem). I'll let you know if I figure it out.
Until then, I'll leave you with…no, not Kacey Musgraves (although you can be amazed by the original 'Rainbow' on YouTube). How about some glorious Tom Odell (with Alice Merton) instead? Enjoy.