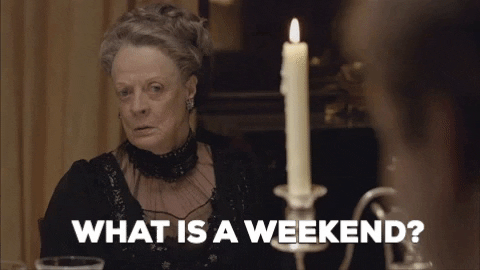 There is daylight (a lot of it now), and there is darkness…everything else is a blur of Blackboard, Outlook, Teams and WhatsApp. When I decide to stop working and try and think of something else to do, the laptop sits on the dining table, judging me for not being productive enough. When I do try to get some work done, my eyes scream at me, begging to focus on something other than a computer screen (Er…how about a phone screen? Or a TV screen?).
Yesterday (Wednesday, if you believe the internet) I realised it had been a week since I had seen another human being in the flesh…I've been so 'hyper-connected' with everyone online that I hadn't even noticed. I'm not sure if that's a good or bad thing! What I have noticed is that I'm missing choir. There is something magical about singing together – and it's well documented – that really lifts me up. And it's the one thing that you can't really do in isolation – yes I know there are all these videos on YouTube and TikTok (btw what IS that?!) of choirs singing via Zoom but dodgy internet connections will always ruin the best laid plans.
So then I think, maybe I should open Audacity and create my own choir. Upload a few videos…like EVERYONE. ELSE. ON. THE. INTERNET. I used to, back in my student days…but I'm far less self-indulgent now (she says, on her blog that's all about her). Actually scrap that – I'm far too lazy now.
And so you will only hear my voice on Panopto screencasts extolling the virtues of Excel as part of my 'general coursework feedback'…for now at least. Who knows what will happen as time goes on (and I get more restless).
Since signing off with a song appears to be a 'thing' on this blog now, here's one for today. It was the last song on this morning's BBC Radio UK Singalong, courtesy the Asian Network, and it had me bouncing all over the house!